News
/
CalderaSpas: a good investment for holiday lets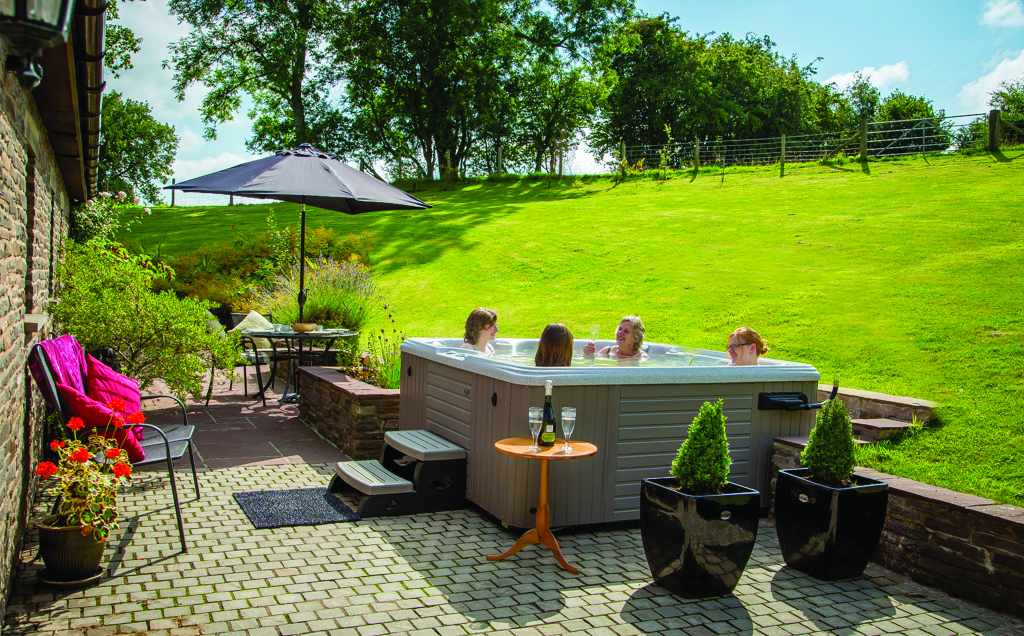 Looking to inject the X factor into their holiday cottage business, Ruth and Gordon Christopher installed two beautiful CalderaSpas hot tubs and it proved to be one of the soundest business decisions they ever made.
Holt Farm is an independent, family owned business set in the stunning Herefordshire countryside, offering luxury accommodation in four holiday cottages.
Two years ago, owners Ruth and Gordon took the decision to install two Caldera Vantos hot tubs. "They were installed in January in a cold winter," says Ruth. "We had the best swim ever a couple days later because it was snowing which gave it such a magical feel. Some guests, who have not used a hot tub before, think you have to have fine weather to use one so I love telling them about how the best times are the dark, the snow and the rain!
"We chose two seven-seater hot tubs between our four cottages and it works well for us as they are situated on outdoor patios.  They are strategically placed as most of our customers book at least two cottages so we have great flexibility to give them at least one cottage with a hot tub.  Then in quiet times we can offer a hot tub to customers whose cottage might not have an adjacent one – they are usually delighted by the added value to their booking."
So why Caldera? "We were attracted to the brand's price and superb quality. Plus, the sales team at our local retailer, Three Counties Pools & Spas, recommended Caldera because the hot tubs are robust and economical to run.  What really clinched the deal for us was attending a seminar at Three Counties, and they invited customers who had already installed Calderas and their testimonials were very encouraging.
"The hot tubs have proved a real boon to business," says Ruth. "Potential customers are always looking for an added value fun facility when they make their booking and the hot tubs fit the bill perfectly and have broad appeal. Hen and stag parties love them as well as the big birthday gatherings, reunion groups and walkers. We find our customers use them all times of the day and night. Small families and couples enjoy them too for relaxing – more in the evenings rather than in the day. The great beauty of a CalderaSpas hot tub is that it is not seasonal. The majority of our guests stay for weekend breaks but families who book longer stays in the school holidays use the hot tubs all week long. And of course, mid week walking groups love relaxing in one after a long day in the hills.
"Maintenance takes just a few minutes per day; refilling is more lengthy but having two tubs is good in that they can fill simultaneously! For us, getting the Caldera hot tubs has been a great investment and we've not looked back."
Emma Garrett of Three Counties Pools & Spas says: "CalderaSpas is a brand which offers both peace of mind to owners and dealers. The brand's reputation for build quality and design provides reassurance in providing a reliable, durable and efficient spa – ideal for the holiday let industry."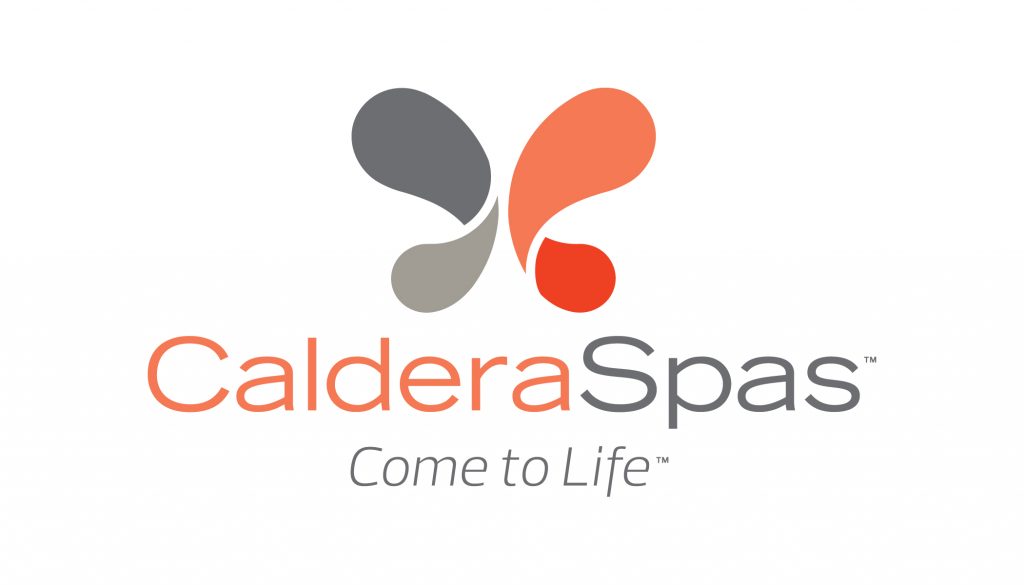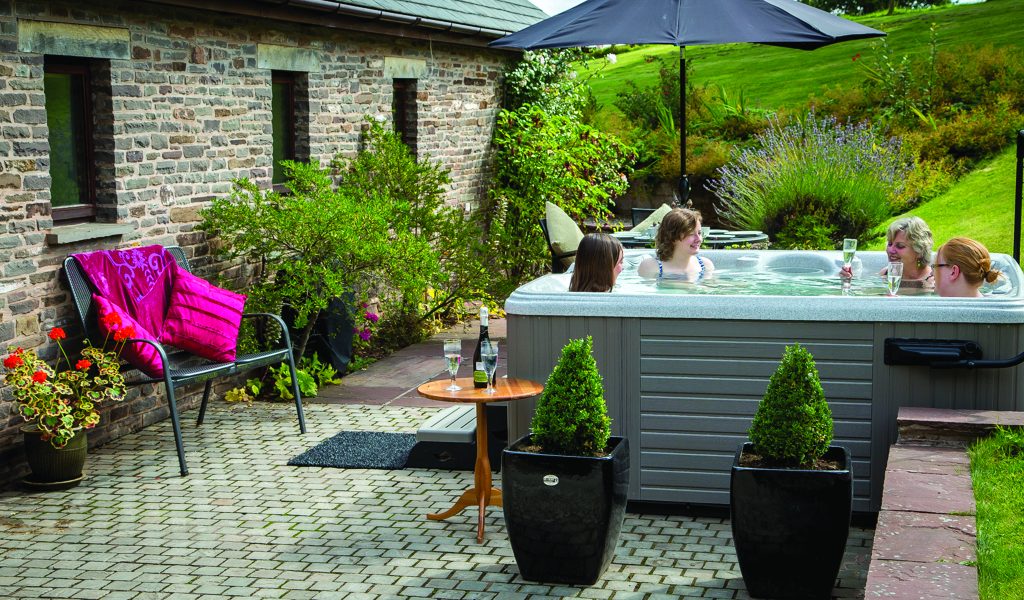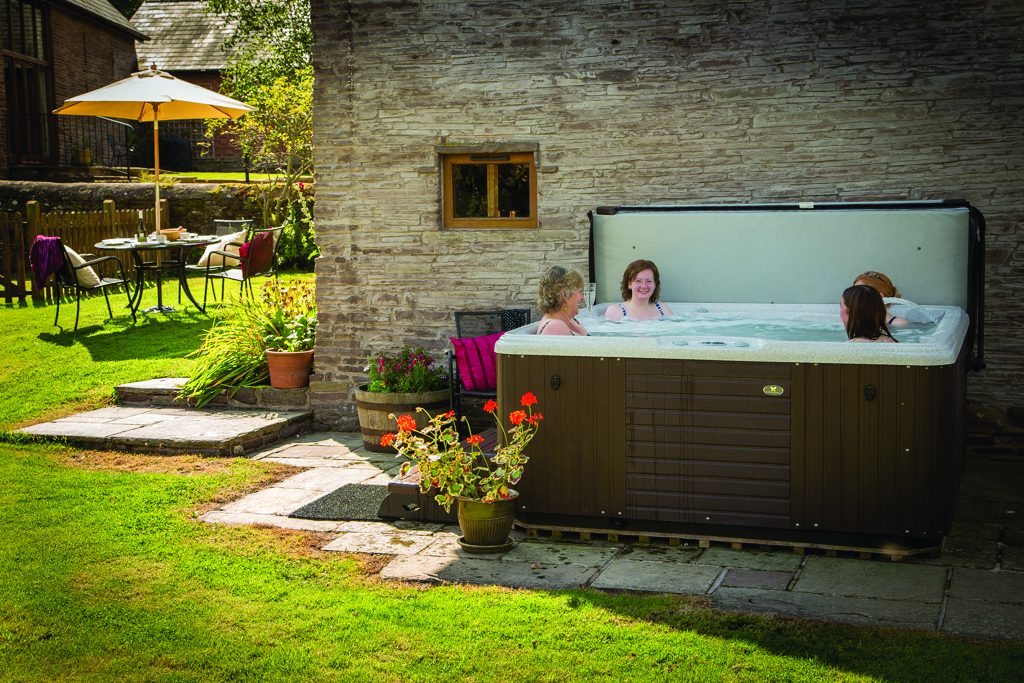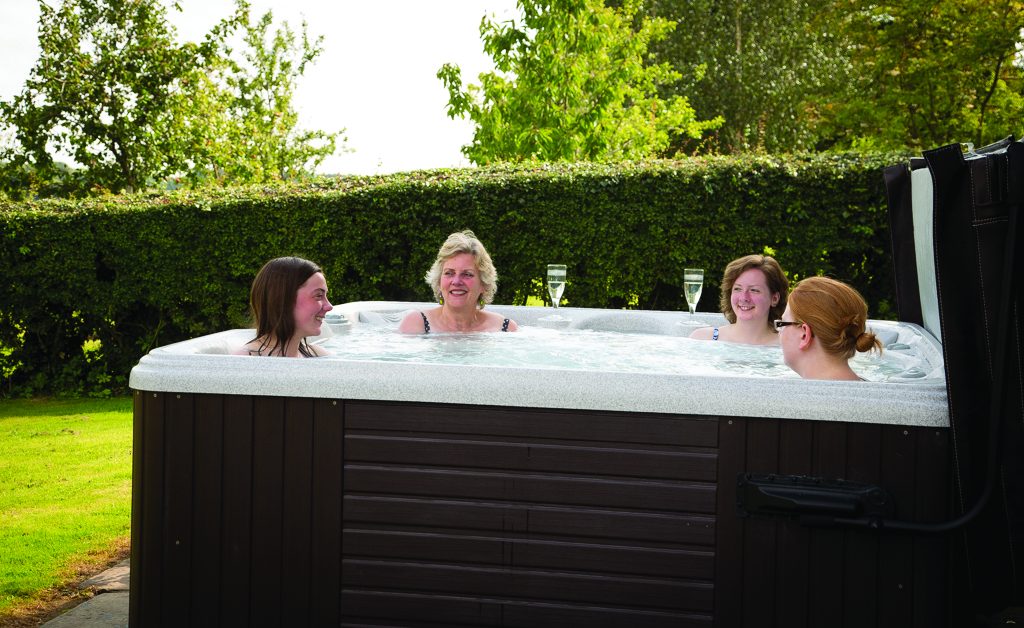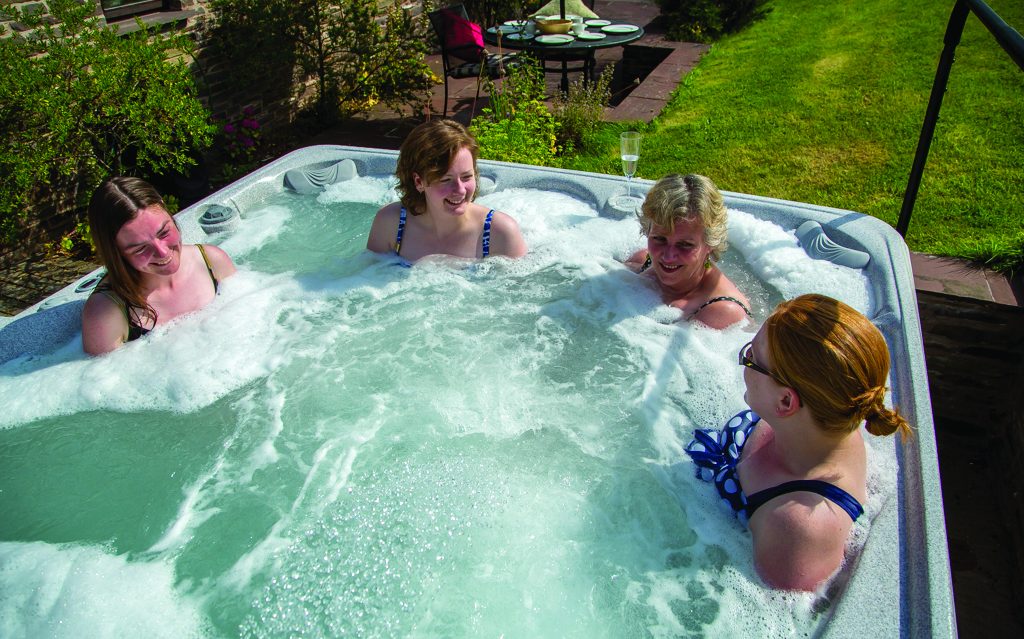 ---