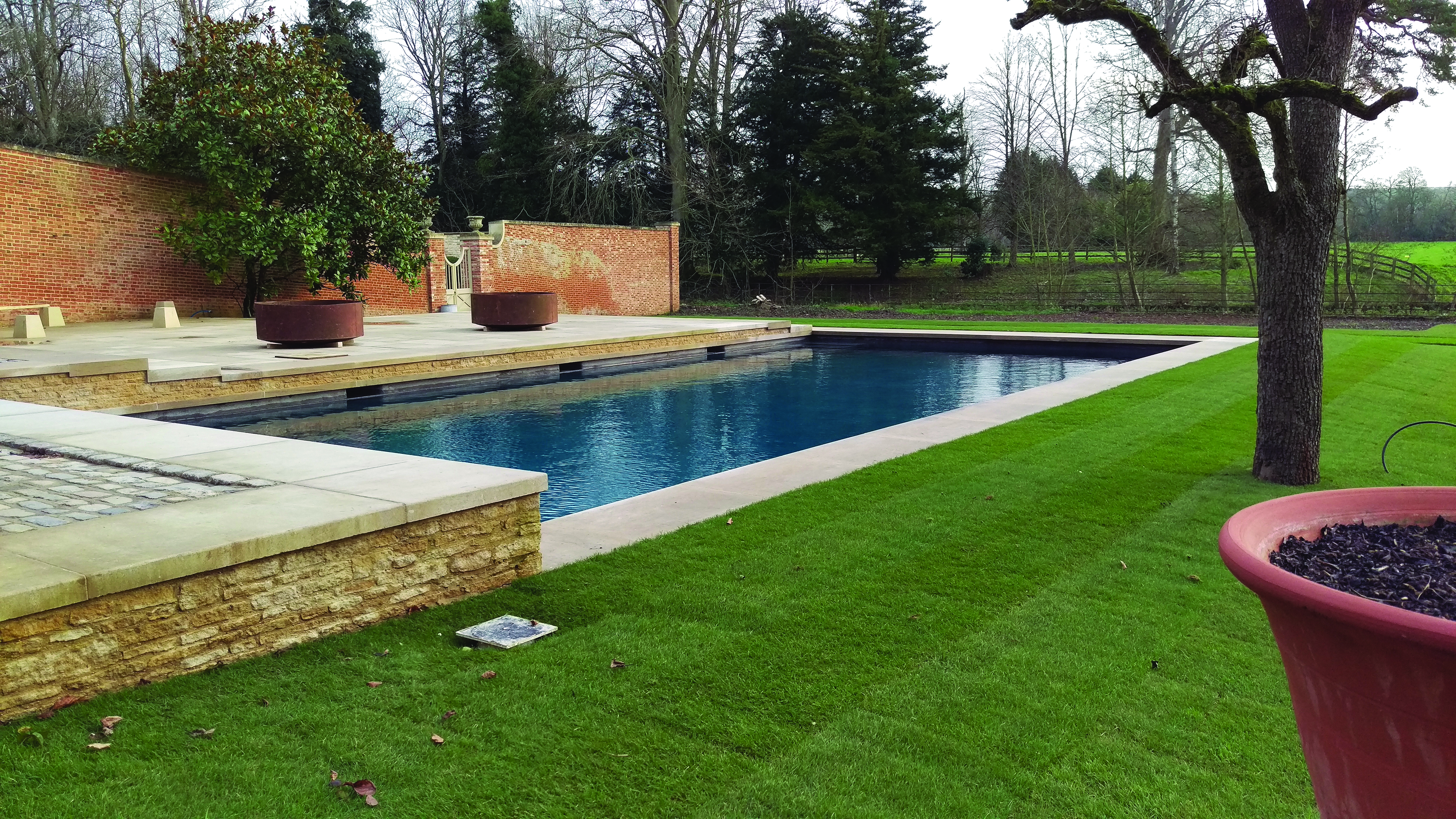 Polly Nicholson, the owner of this stunning pool, knows a thing or two about gardens and landscape design being the highly respected flower grower and proprietor of Bayntun Flowers. So it's little wonder that the pool in Blackland, at the foot of the Marlborough Downs in Wiltshire, blends so comfortably into its surroundings. Installed by Gloucestershire pool builder, New Dawn Pools, it is brimming with Certikin equipment, from its Roldeck cover down to its Pacelite finish.
Like the ceremonial smashing of a bottle of champagne over the bow of a new ship, the inaugural swim in a newly built pool is a 'christening' and a memorable celebration. For the Nicholson family that moment came on Christmas Eve 2015 when the pool, which began construction in April, was given its final touches. The four Nicholson children declared it the best Christmas present ever!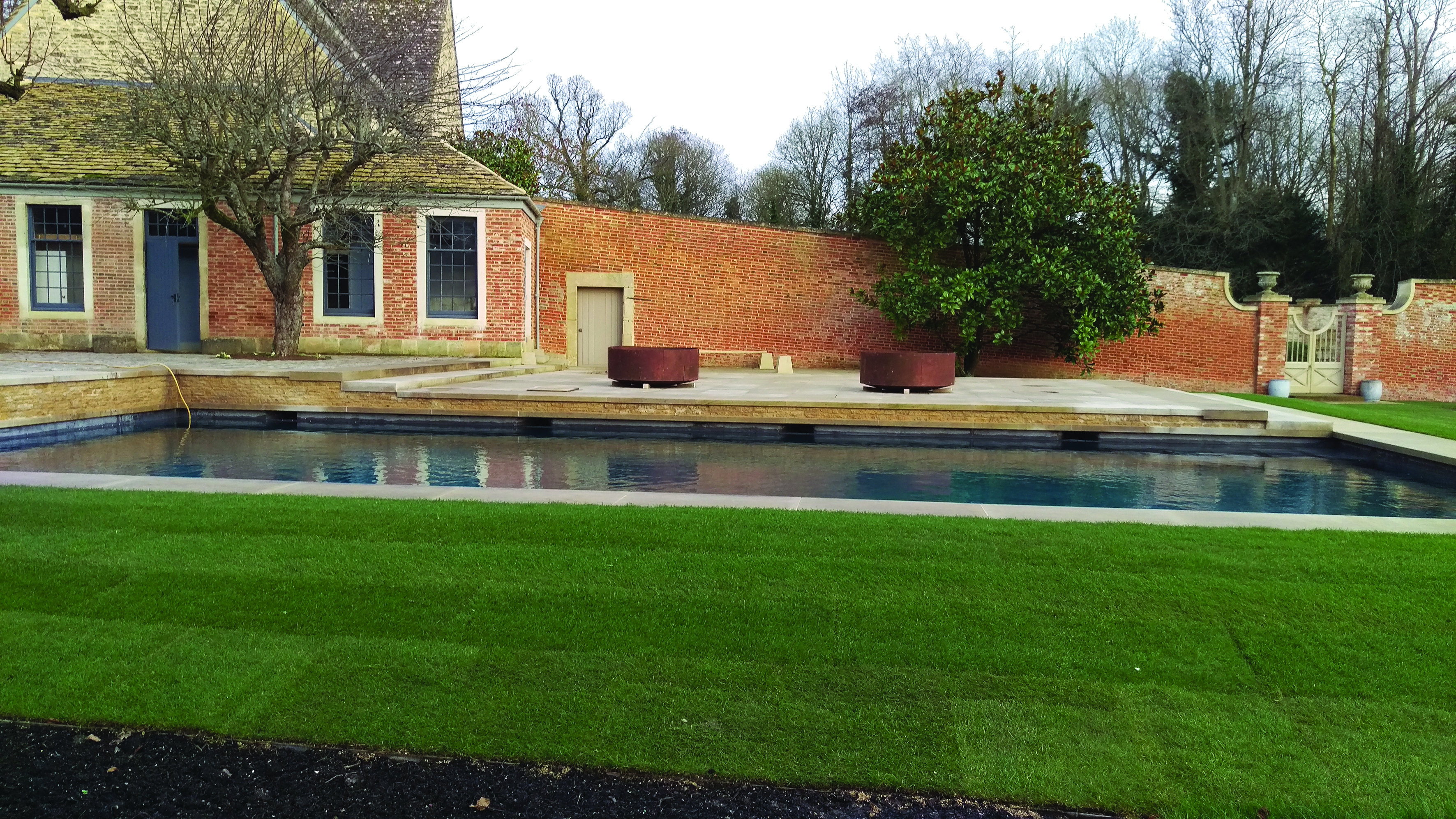 Installer, Richard Adams of New Dawn Pools says: "Polly project managed the whole garden project under the design and guidance of Arne Maynard Garden Designs, London. Polly, understandably, has exacting standards and a high level of perfection but the project was, in addition, challenging with a brook running through the property causing severe water table problems."
The stunning 15m x 7m pool set in natural Portland stone has a varying depth of 1.4m to 2.6m and features a Roldeck in cave cover with new polycarbonate solar slats and a safety ledge. Adding to the sense of luxury, stainless steel fittings are featured throughout, including ten Certikin stainless steel mini LED lights. The pool, which has a Midnight Sky Pacelite internal finish, also features Certikin deep bed filtration and ozone sterilization.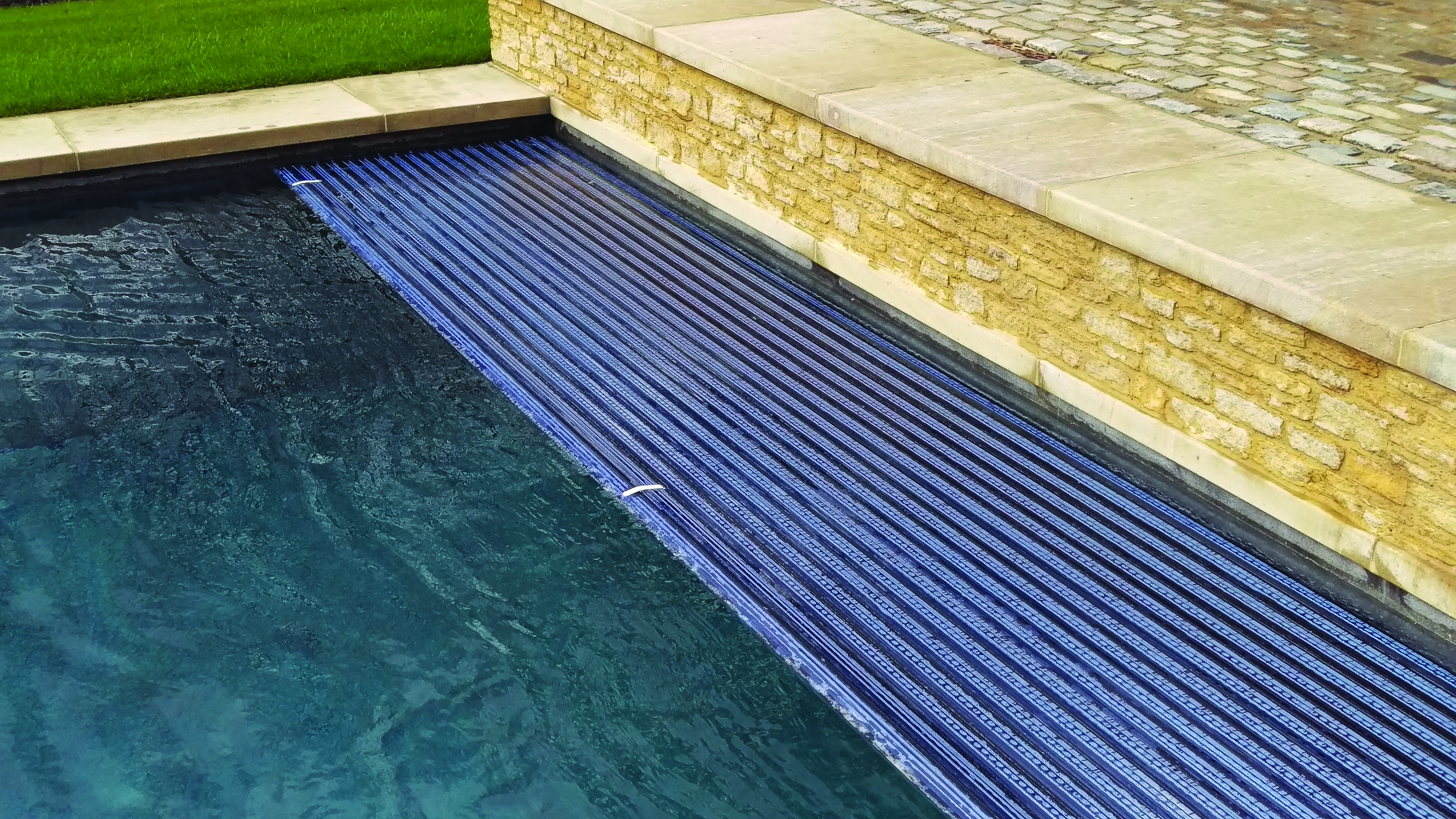 The pool is heated with a Certikin 50kw Genie gas boiler. In addition, a 35kw Genie dual partly heats the pool water as well as under floor heating, showers, and hot water in the changing rooms. Richard adds: "An efficient and economical method of heating is essential as the pool is in operation 52 weeks of the year."
---