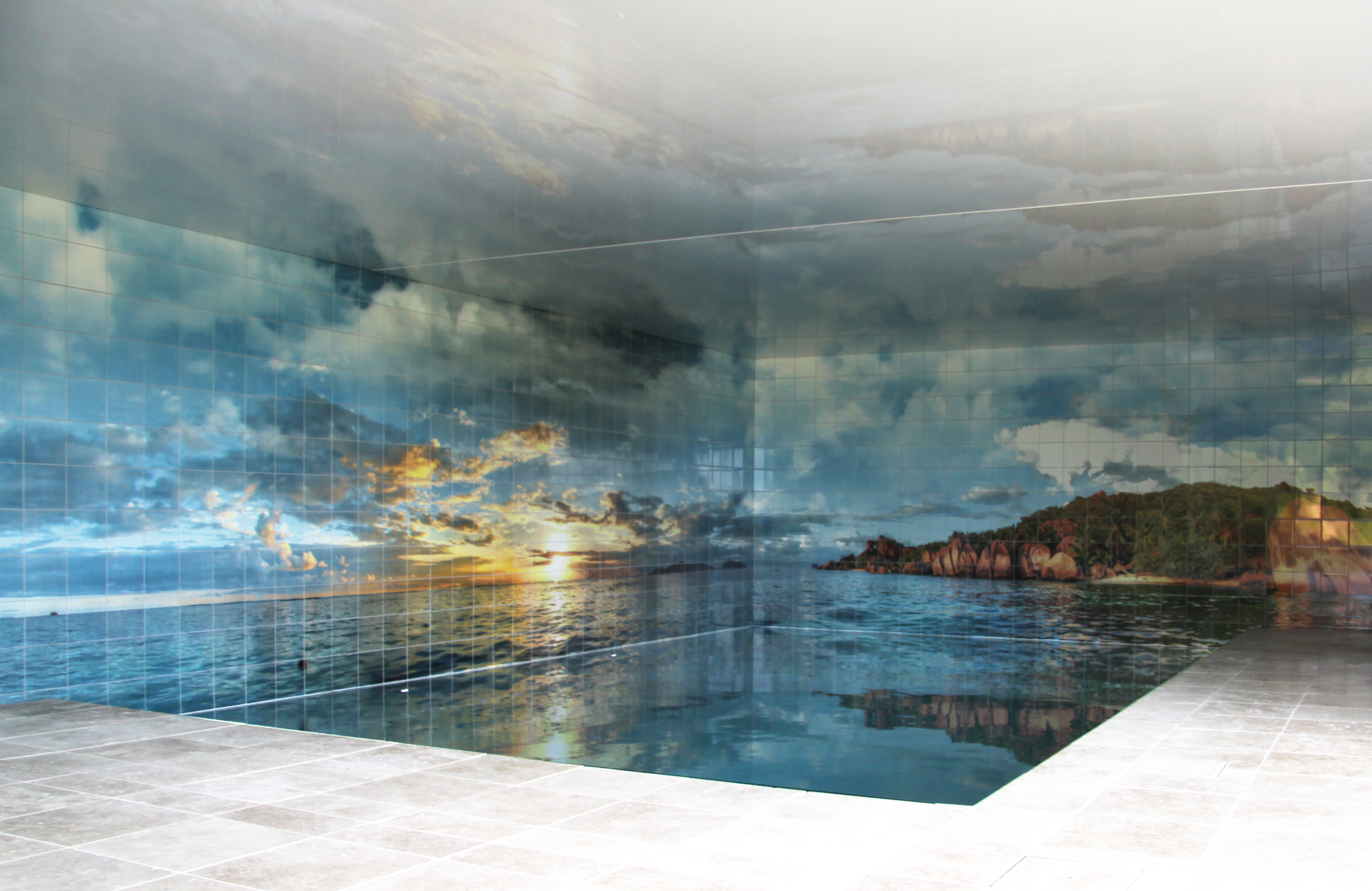 Once upon a time this pool hall in Witney, Oxfordshire, housed a 10m by 5m pool before it was boarded over by a retired train engineer to house his £100,000 train set. The house has been sold again and, wishing to resurrect the old pool hall, the current owner called in the services of Gloucestershire pool builder, New Dawn Pools, who produced this stunning result.
Accountant, Angela Caiger, bought the house last year with the express aim to unearth and expose the old indoor pool. New Dawn Pools reduced the size of the pool to 6m x 4.5m and built two walls on top of the pool shell to divide the building up to create a small annex for guests, consisting of a kitchen/lounge, bedroom and bathroom plus a second bathroom in the pool hall area.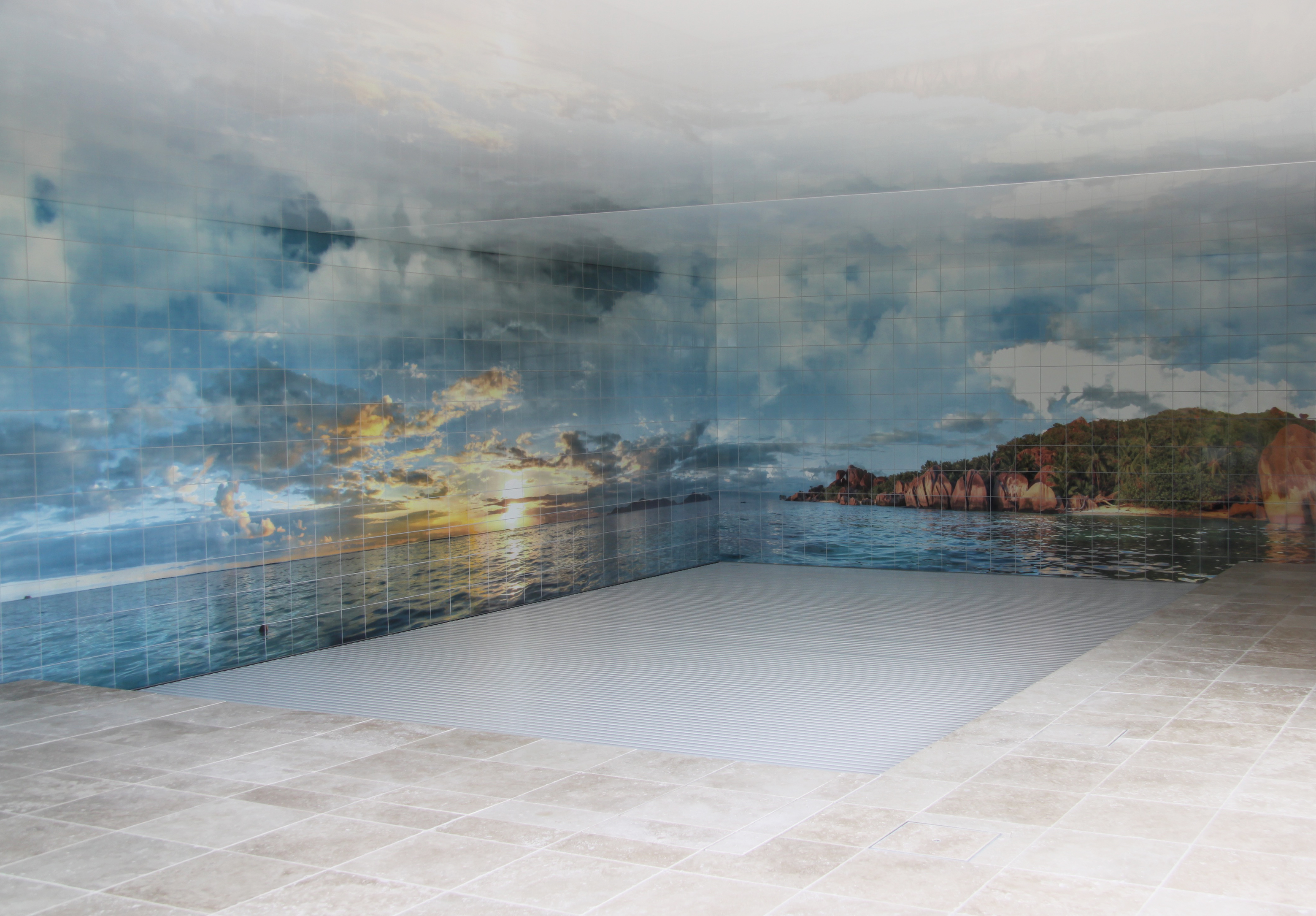 The pool hall's most striking feature is the wall mural depicting a picture that Angela took last year on holiday in the Seychelles. This was lovingly reproduced on tiles and it was the job of New Dawn Pools to fix all 957 of them! The pool features five mini Certikin LED lights, stainless steel fittings, a Vision filter, Starite pump, Calorex Variheat, a white slatted Roldeck cover and a Fastlane counter current unit.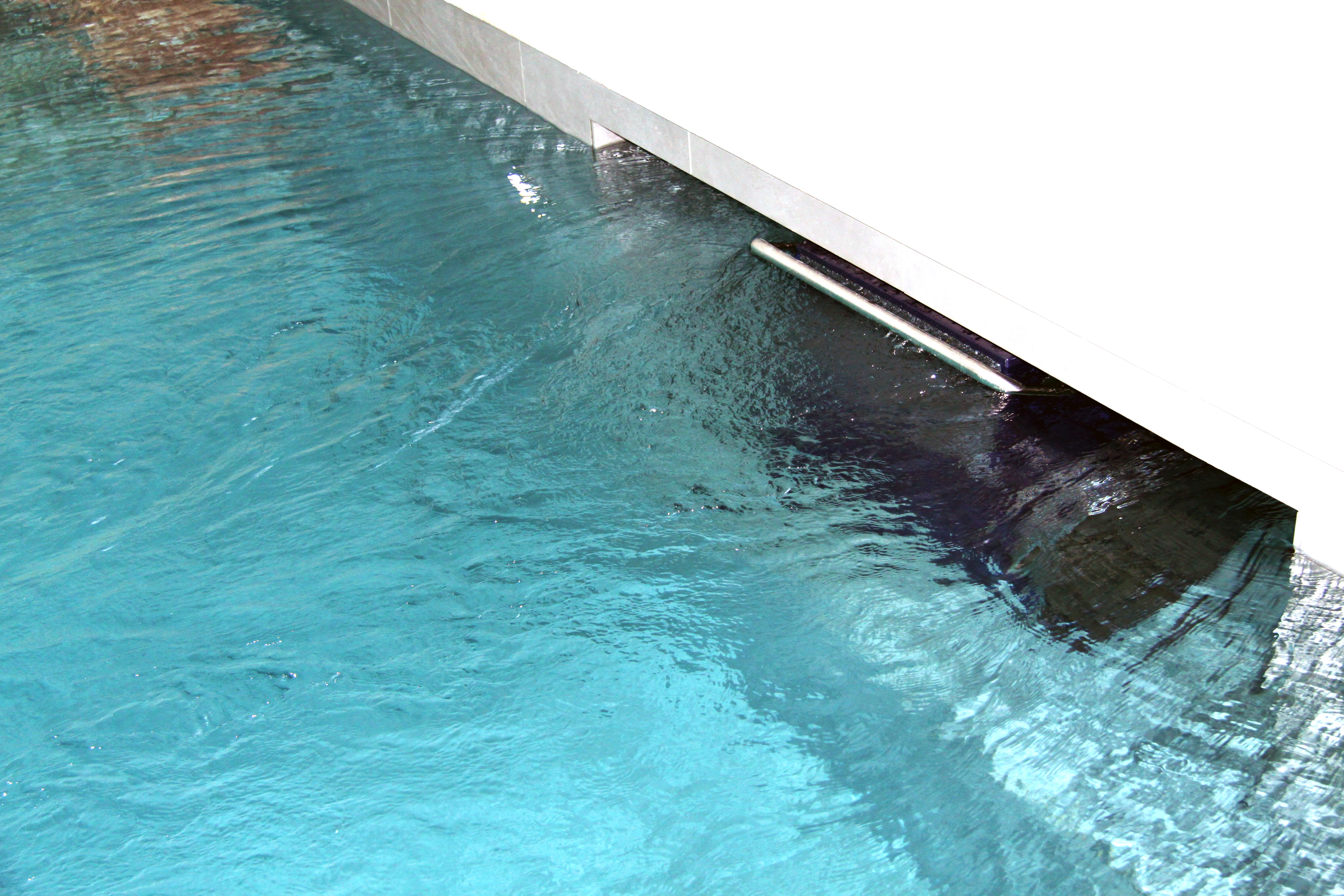 The Fastlane for va-va-voom!
Ideal for small pools, the Fastlane, when it's at full tilt, has been described as being akin to 'swimming up river in a flood. It's incredible!'
Easily installed, this fit-anywhere counter current unit lets you swim for as long as you like without turning. Adjust the Fastlane to your pace and enjoy swimming in an even, river-like current. Simple hydraulics means that no electricity is required poolside – simply roll the Fastlane across the pool deck and drop it into the water.  Or with a new pool you can build it into the pool wall as seen here where the Fastlane was cleverly built into the wall giving a sleek and modern finish.
It's suitable for almost any pool – free form or rectangular; gunite, vinyl or fibreglass; new construction or retrofit. Swimmers love the adjustable speed swim current and children love it because it's pure fun!
---