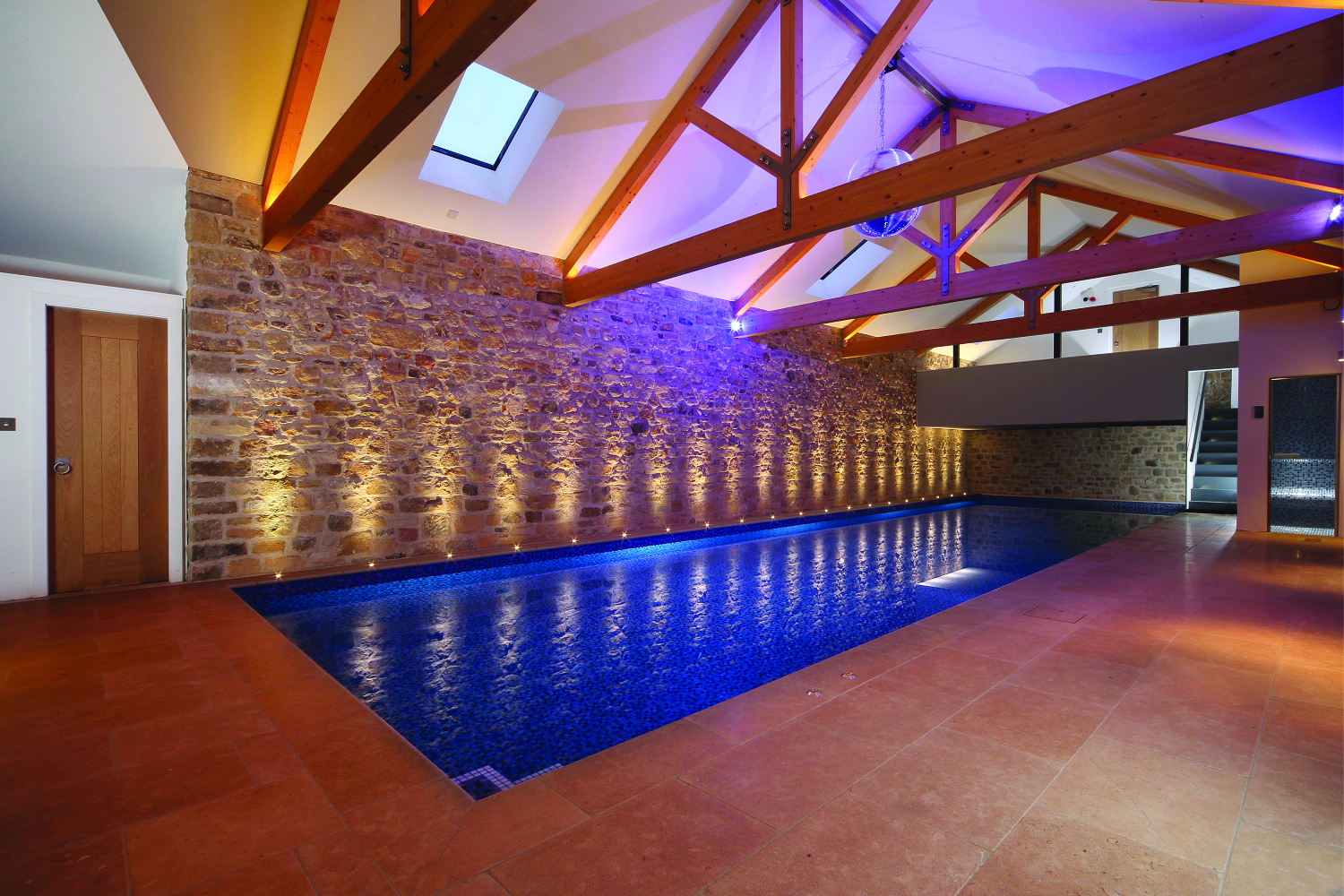 In a world where energy is finite, preserving valuable resources is the motivation behind every project and new product launch, which is why the SPATA Gold Award for Sustainability is such an important one. In 2016, this much-coveted award went to Sunderland pool builder, Whitewaters, for their technical expertise in building this beautiful pool, which has at its heart a Calorex Variheat environmental control unit.
The new build pool was part of the conversion of an existing farm building on an exposed site within the North Pennines – an area of outstanding natural beauty and on the fringes of the Northumberland National Park.
Longstanding customers of Certikin, Whitewaters turned to the UK's number one supplier for equipment including a Calorex Variheat 3 unit, an Indux heat recovery ventilator, two Euroswim pumps, Vision sand filter, Blue lagoon UV unit and stainless steel heat exchanger.
The owners, keen to be as resourceful as possible monitored the house's energy consumption for a year and the pool for ten months.  This revealed the overall complex (including the pool) to be carbon negative – that is the site produces more energy over a year than the building consumes. This scheme proves that properly utilising the very best in renewable technology can allow a pool (which is so often seen as an environmental no-no) to be collaboratively integrated into a significantly carbon negative development.
MD of Whitewaters, Mick Guthrie, says: "We were delighted with the SPATA award.  Having won a number of design awards in various categories in recent years, it was particularly pleasing to win Gold in this highly technical category.  We were fortunate to work alongside an excellent client and a progressive design team on this project, which allowed our team to showcase its skills."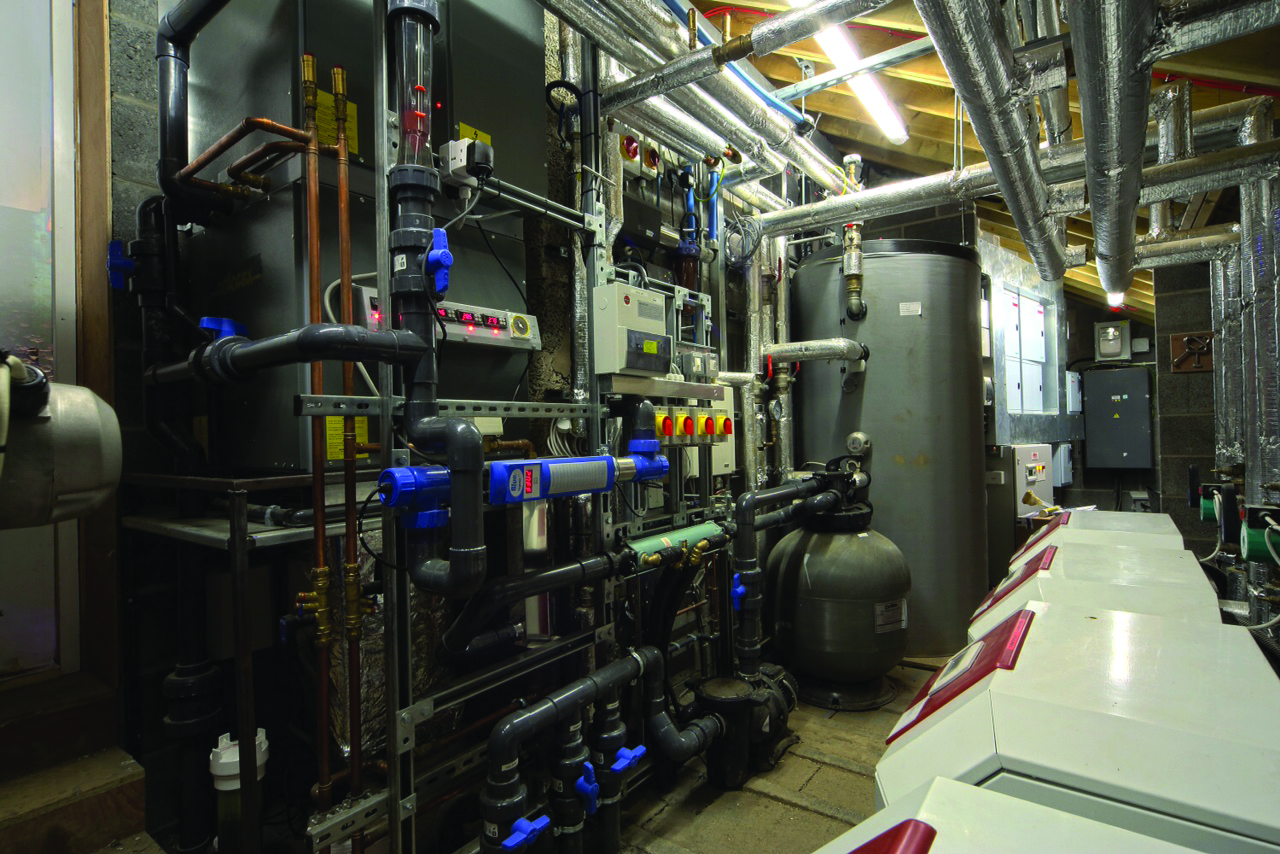 Variheat: a small solution to a big problem
In the Variheat, Calorex has produced an incredibly versatile range of environmental control units that take care of heating, humidity control, dehumidification and energy recovery.  With literally thousands of different configurations available as standard, there is a Variheat for every size and shape plant room.  Available exclusively from Certikin, it is exceptionally compact and easy to configure. Up-draught, down-draught, horizontal airflows, 90-degree turns, left and right handing are all easily achieved with service access to suit each project`s requirements.
The Variheat Series 3 is an advanced environmental control system designed specifically to control indoor pool hall environments and water conditions.  It maximises energy efficiency to ensure running costs are kept to an absolute minimum.  The integral controls re designed so that the maximum use of recycled energy is made before asking for heat from an external boiler or heat source.
The Variheat's powerful state of the art variable speed fans ensure that power consumption is minimised, plus they are quiet in operation!
Of course, the Variheats are supported by a nationwide network of Calorex Service Agents.  Rapid response times and exemplary support give you and your clients peace of mind for years to come.
The Variheat's features:
– Flexible in design
– Indoor pool dehumidifier
– Heat recovery to air & water, plus air & water heating
– Ideal for overhead or underground ductwork
– Built-in air heater battery
– Night set-back facility
– Summer Switch allows all heating to be directed to pool water alone.
---