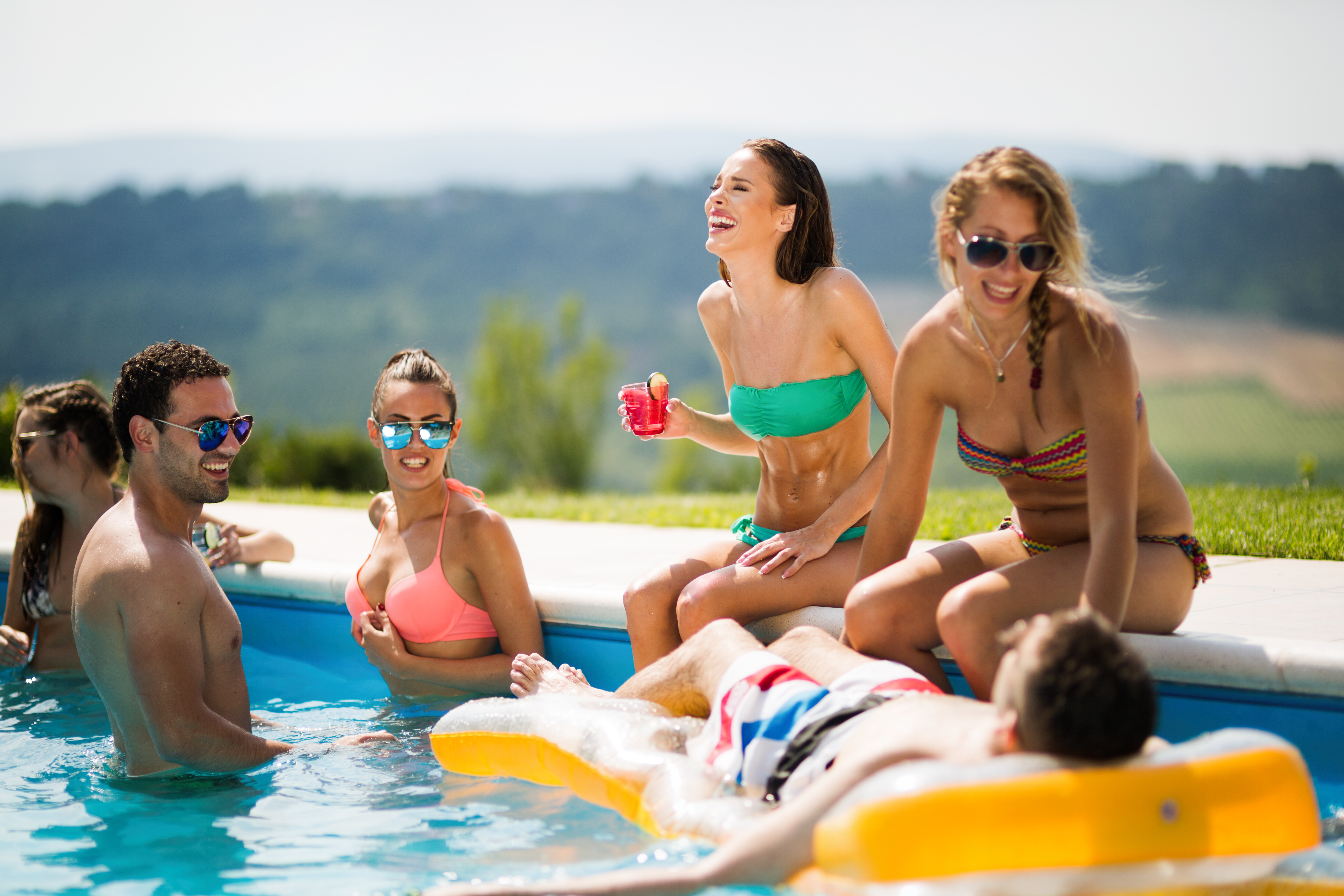 When the sun shows its face this summer, if you're like us, you will want to be out there enjoying your pool rather than wondering how to get it all nice and clean and the water safe to swim in before it starts to rain (again).
You have two main options for maintenance.  The first and certainly the easiest route is to call in the experts.  Get in touch with your local swimming pool company and book regular service and maintenance visits.  Obviously there will be a cost involved in getting someone else to look after your pool, but if you don't want to get your hands dirty or need reassurance that you are doing the right things when it comes to maintaining your pool then building a good relationship with your local pool experts is definitely the best place to start.
The second option is to do it yourself!  If this is your choice, then here are some ideas on how to make looking after your pool a pleasure and not a chore.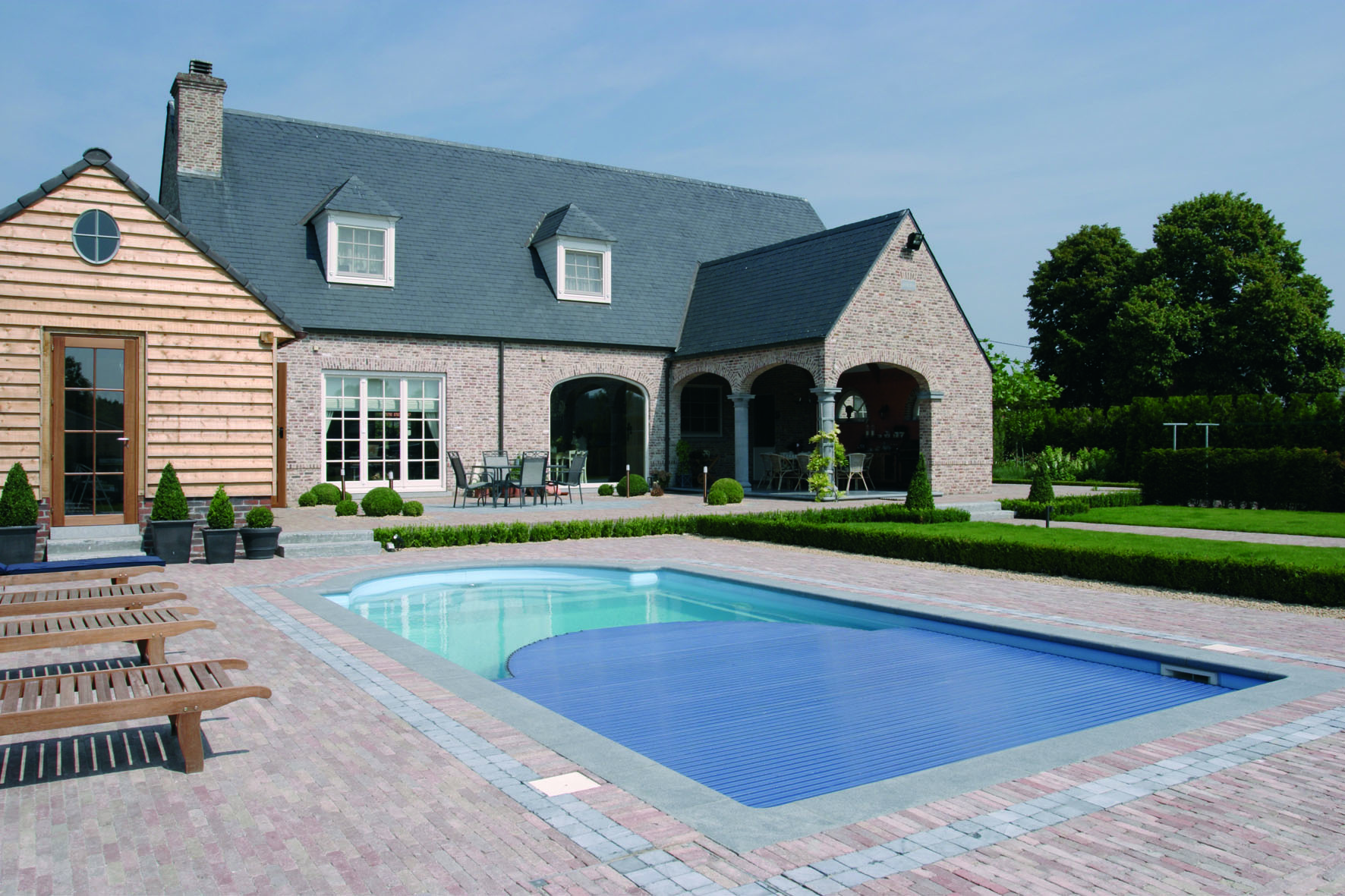 Cover your pool when not in use. A cover will help to stop the leaves and debris from entering the water.  There are many options available from a solar blanket and manual reel system to a powered Roldeck slatted cover system (pictured above) that moves on and off the pool at the touch of a button – or where safety is a concern then a Coverstar safety cover really comes into its own.  Whichever type of cover you choose, preventing leaves and debris from getting into the water means that there is less work for you to do.  Many covers will also reduce heat loss from the water surface so minimising heating costs.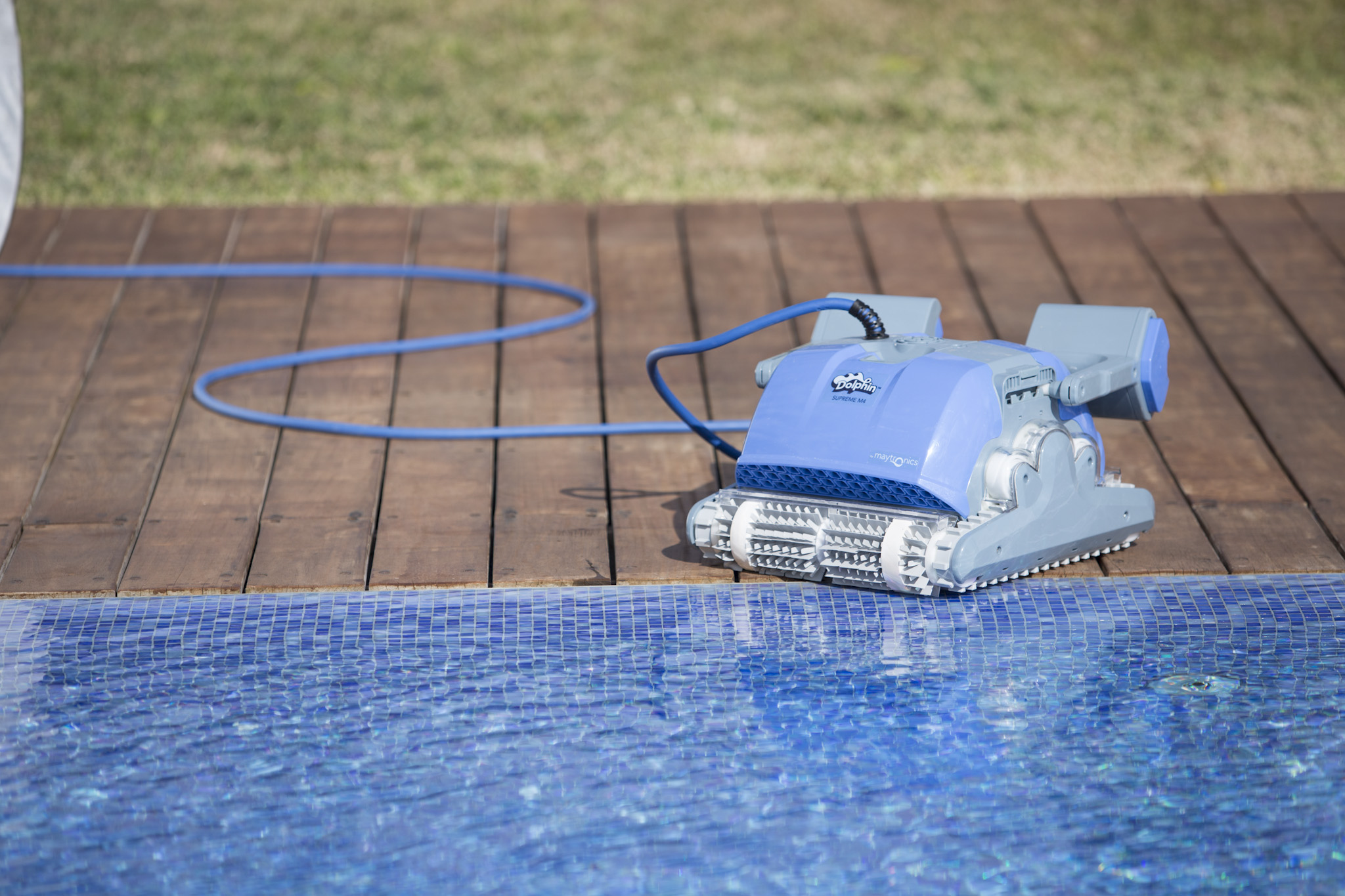 Get a Dolphin! No, not an actual dolphin, we mean a Dolphin automatic pool cleaner!  These pool robots are simply placed into the swimming pool and they clean the pool for you.  The Dolphin learns the size and shape of your pool and ensures that every part of it is cleaned.  Some also come with a remote control allowing you to direct the Dolphin to the exact part of the pool that you want it to clean.  All you have to do is lift it from the pool at the end of its cleaning cycle and empty the filter bags when needed.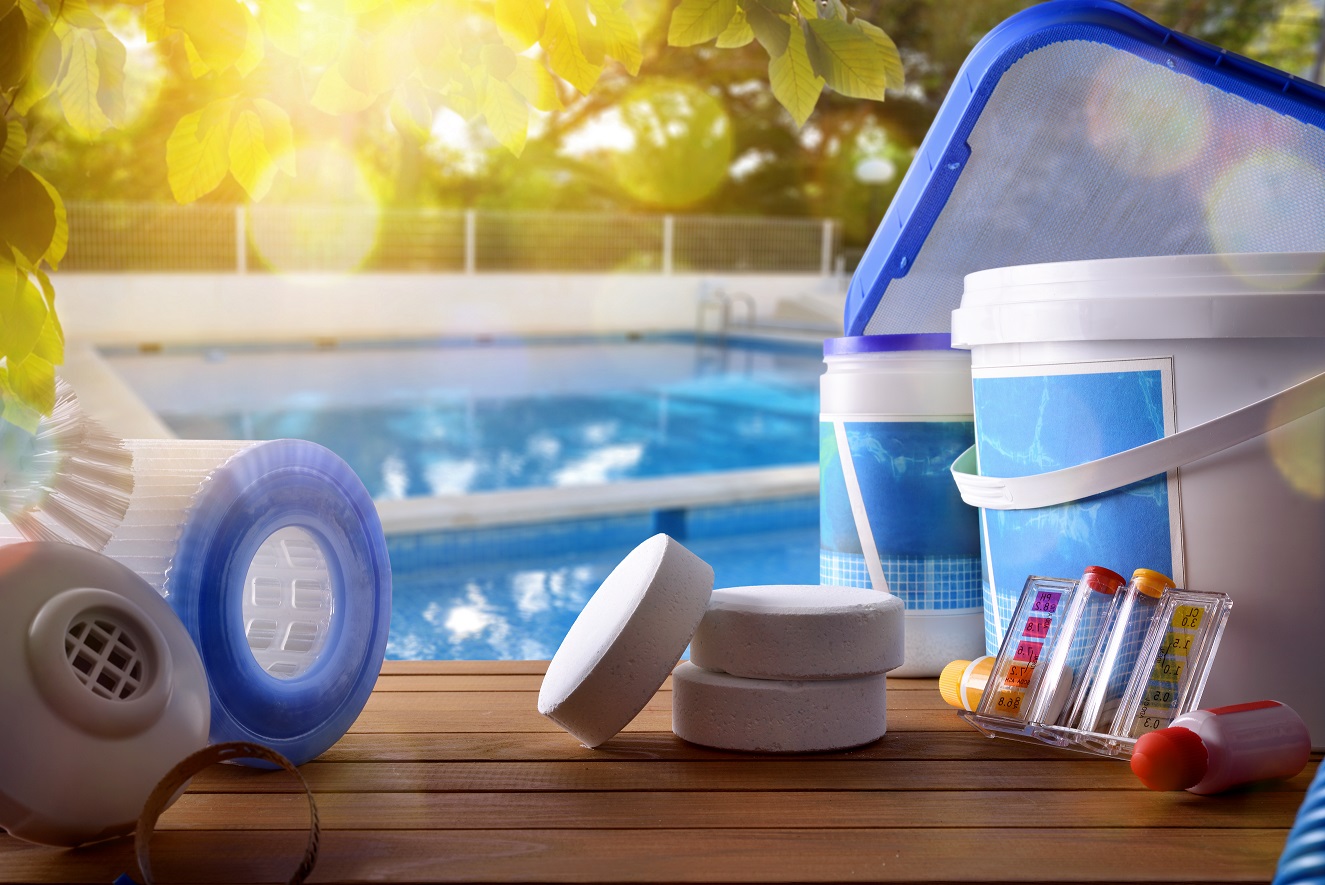 Automate your chemical dosing. As a pool owner you'll know that you need to test the water at least once a week and add sanitising chemicals such as chlorine to keep your pool water clean, clear and safe to swim in and the pH balanced so that the sanitiser does the best job and the equipment on your pool is protected.  Did you know that you can automate the addition of these chemicals with chlorine feeders and controllers?  Another option would be to generate your own chlorine on site by installing an Autopilot salt chlorinator.  Alternatively you could install a Blue Lagoon UV system or a Prozone ozonator to help reduce the amount of sanitiser needed.  There are many options here, and whether they are suitable for you will depend on your needs and your pool – your local pool experts will be able to help you to choose what would work best for you.
Perhaps the most important thing to remember if you want an easy life is that prevention is definitely better than cure – so whether you are doing it yourself, or with the help of your local pool experts, keep on top of pool maintenance and check your pool regularly so that you can really enjoy your pool this summer.
---