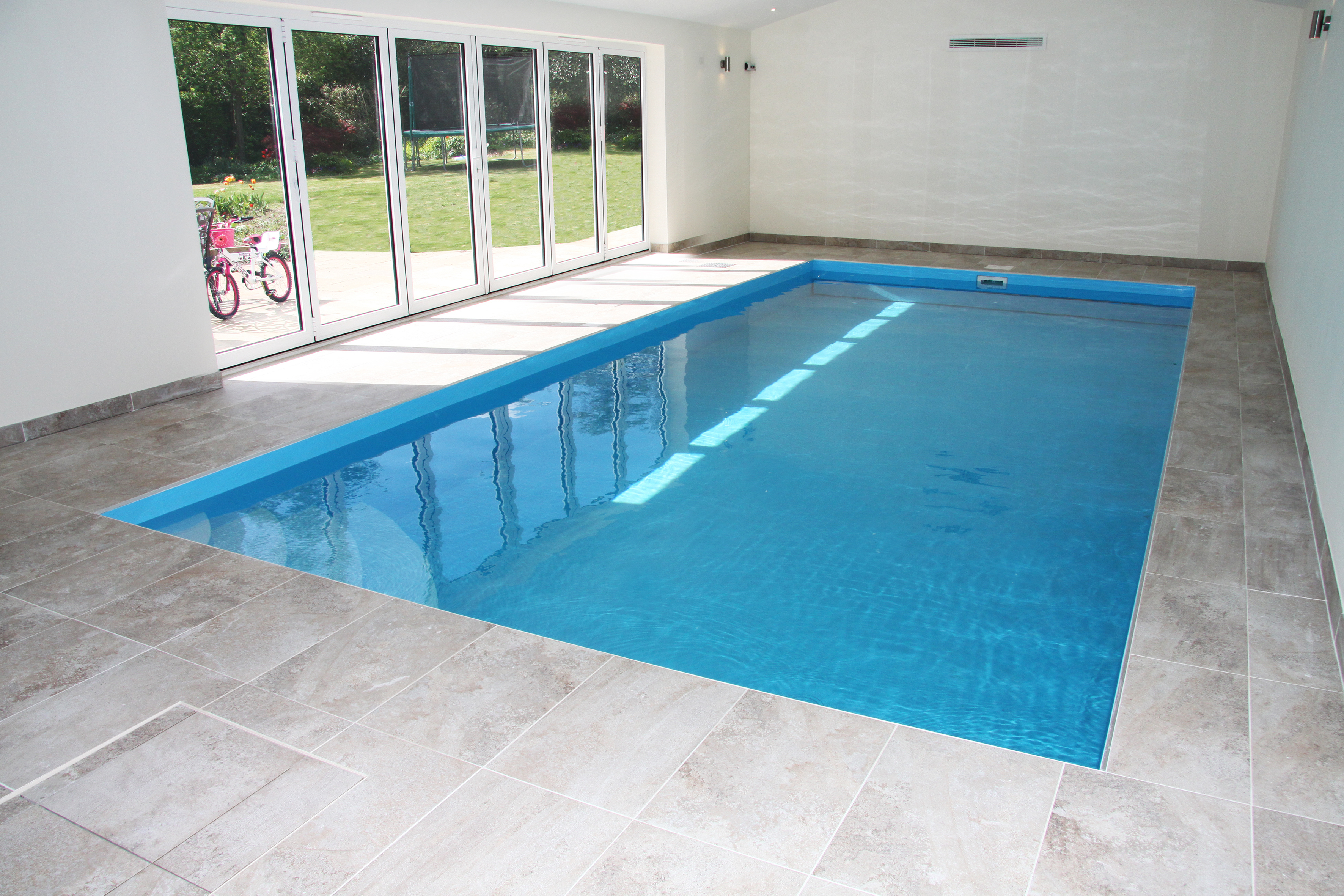 Just how straightforward the beautiful Niveko one-piece pool is to install was recently demonstrated in Bishop's Stortford, Hertfordshire when Paul Mortimer decided to add an impressive pool hall extension to his house. Within weeks of being ordered, the pool was installed and the extension was duly completed.
"The first thing that attracted me to a one-piece pool was cost," says Paul. "We had been quoted over £125,000 to have a concrete pool installed, which took the pool out of our reach. I then started to look at what was available as an alternative to concrete. The first pools I came across when searching online were fibreglass one-piece pools but I was put off by the possibility of osmosis.
"I contacted AG Budget Pools & Spas of Stourport-on-Severn who were extremely helpful in pointing me in the right direction and they suggested a Niveko one-piece pool might be suitable for me. After some online research I thought this would be the ideal solution. I particularly liked how the pool cover retracts underwater into the rear wall. What confirmed my decision was the Niveko's construction which seemed very sound indeed."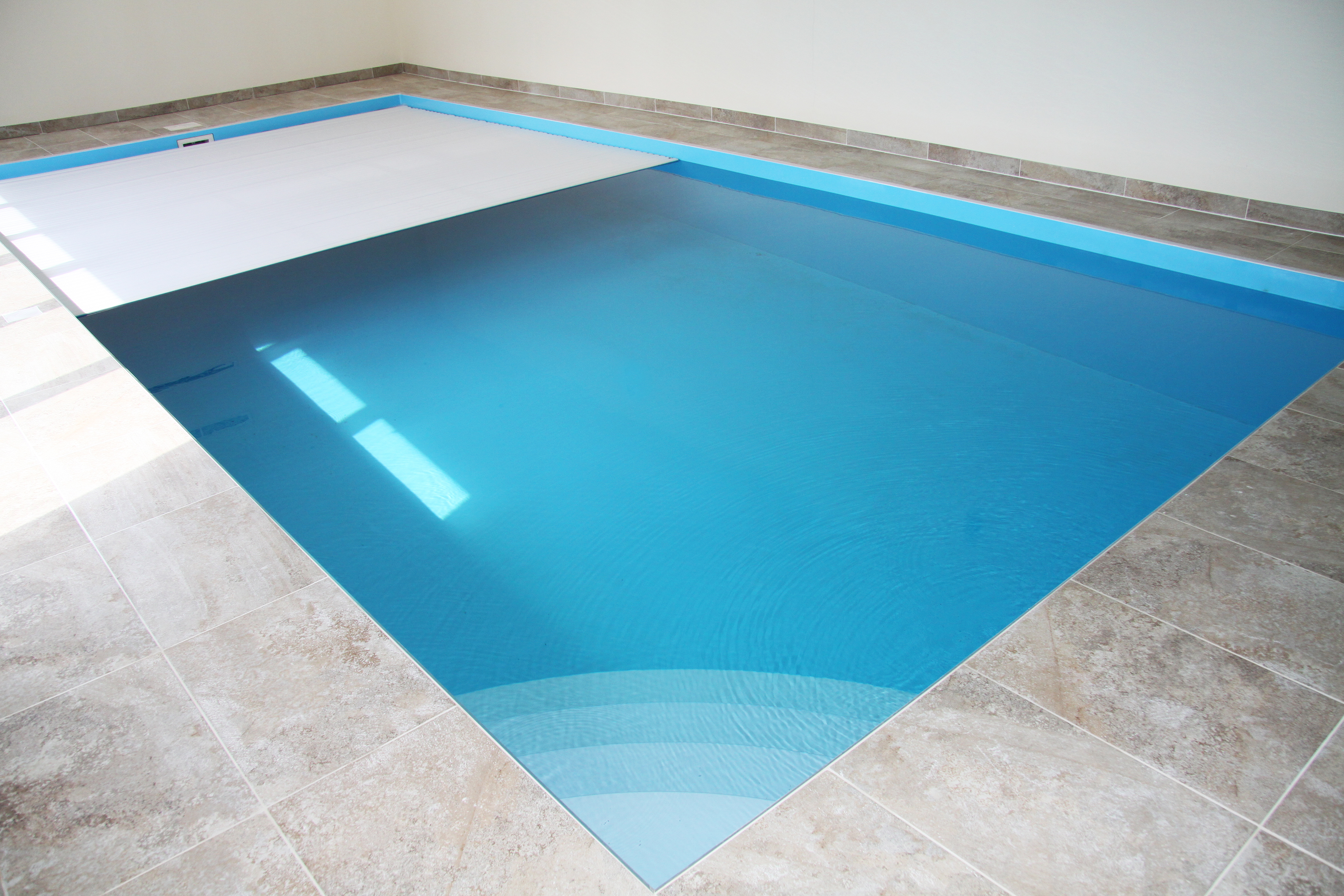 Paul placed an order for a 8 x 3.7 x 1.5 m blue shell Niveko complete with light blue steps with Badu Jet Primavera counter current unit and PVC white slatted cover in pit solution.
Paul says: "The Niveko pool arrived on the back of a lorry which was positioned outside the house. The pool was lifted from the lorry sideways and craned onto the front lawn where it was laid flat. It was craned over the house where a pre-dug hole was waiting to receive it. This was quite an accomplishment because being an indoor pool, three walls of the extension were already erected and the pool had to be manoeuvred through the open roof. Luckily there was no wind that day!
"Naturally, the fact that we didn't have to wait for the pool to be constructed was a huge plus for choosing a one-piece pool. It was the quickest possible method of installing a premium quality pool within the fabric of the house.
"Aside from a couple of issues with the instructions for the installation, which I hasten to add were all dealt with swiftly and quickly resolved, I am very pleased with the pool indeed. Bearing in mind I have no experience of fitting a pool whatsoever, I think it's gone as well as it possibly could have done. The end result is I have a stunning pool with a high quality finish and it all came within budget."
AG Budget Pools & Spas are equally delighted with the installation and being in the business for over 25 years, there's not much that they don't know about pools. Vanessa, who sold the pool to Paul, says: "As a company we are very impressed with the Niveko and the training we have received from Certikin has been first class."
NIVEKO ONE PIECE POOLS – the low down:
Niveko offer unrivalled contemporary design in one piece pools. Skimmer pools, overflow / deck level and infinity edges are all available.
All the pools can be supplied with a slatted automatic cover to help minimise heat loss and associated running costs. Incorporating an in-roller motor, it can be operated with a key switch or remote control.
Pre-plumbed, the pools have 30mm of insulation.
Completely custom built – almost any shape or size is an option. Access is rarely a barrier to install as pools can be joined sectionally on site by Niveko's install team.
Niveko Pools are available in the UK through Certikin International Ltd
---