So you want your pool to be GREEN?  Are you sure?  Well that is fairly easily achieved by forgetting to check the water or add chlorine and algicide and letting the green algae grow – and it's even easier to achieve this after a rainstorm!
OK, so by 'GREEN' what we really mean is 'environmentally friendly'.  You can run your swimming pool as efficiently as possible in order to save water and reduce energy use and therefore saving you money!  Here are a three ideas to help you to reduce your pool running costs: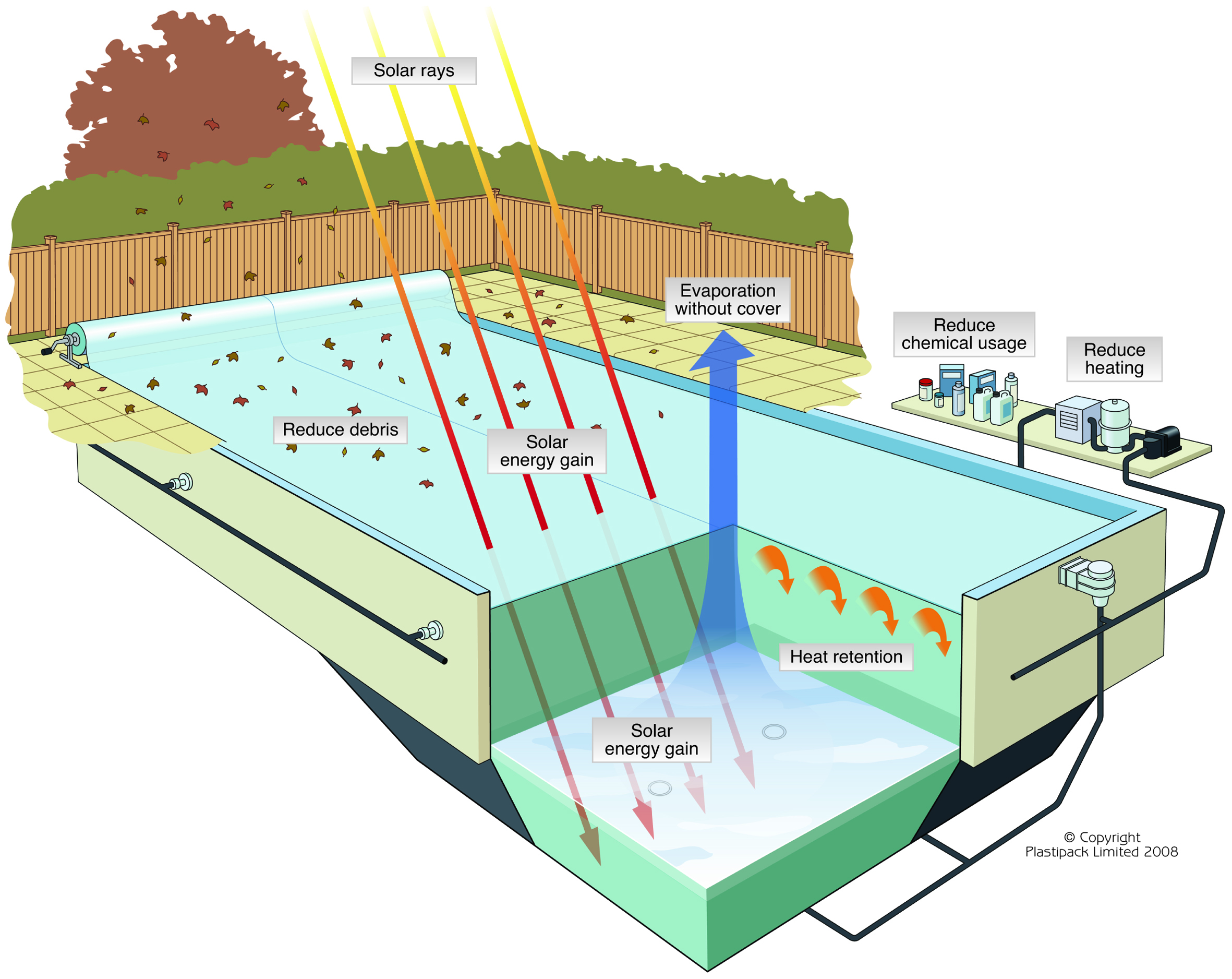 ONE:  Cover your pool with a Sol+Guard Certikin Solar Blanket.  A solar blanket is a necessity when it comes to operating a pool in the UK.  By offering solar gain, heat retention and a water loss barrier, a good quality and well-made bubble cover will provide years of service and save money far beyond its original cost in a short period of time.  Covers with a translucent colouring will allow maximum solar penetration, whereas covers with a reflective underside will increase heat retention.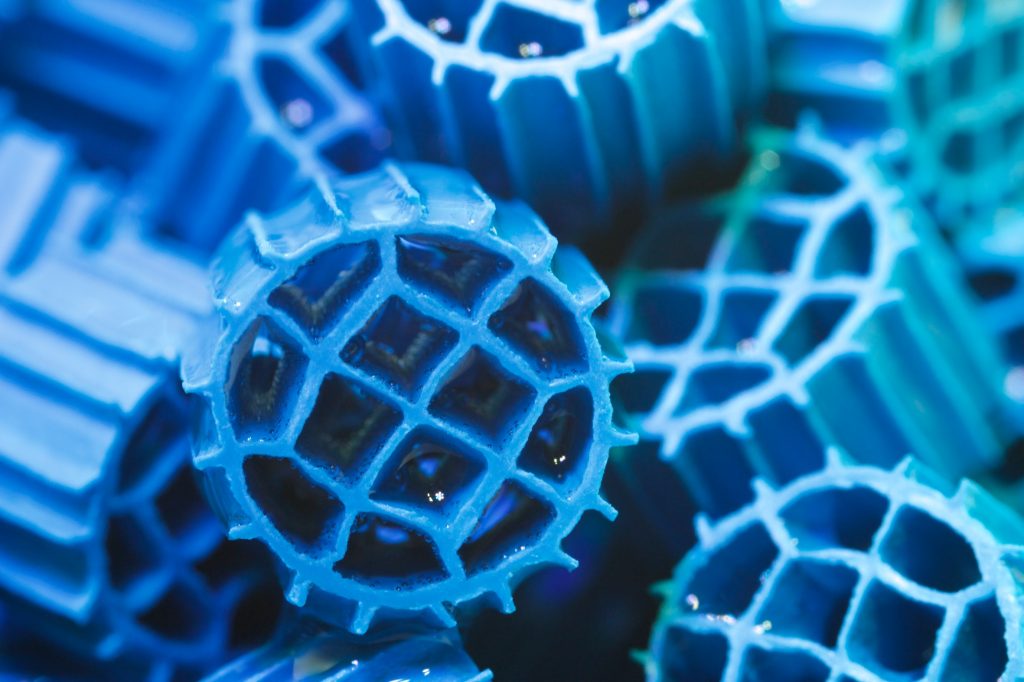 TWO:  Use OC-1 Filtration Media in your swimming pool filter.  OC-1 is an innovative filtration media made in the UK that replaces sand or glass as your filtration media in the swimming pool filter.  With OC-1 it is possible to achieve a greater flow of water through the filter which means that pump speeds can be reduced by around 20% giving impressive energy savings.  OC-1 also saves water as its huge debris retention capacity means that the filter can go much longer without a backwash1 and without increasing the pressure or decreasing the flow rate. Existing filters can be converted for use with OC-1 or for new builds a dedicated OC-1 filter is available.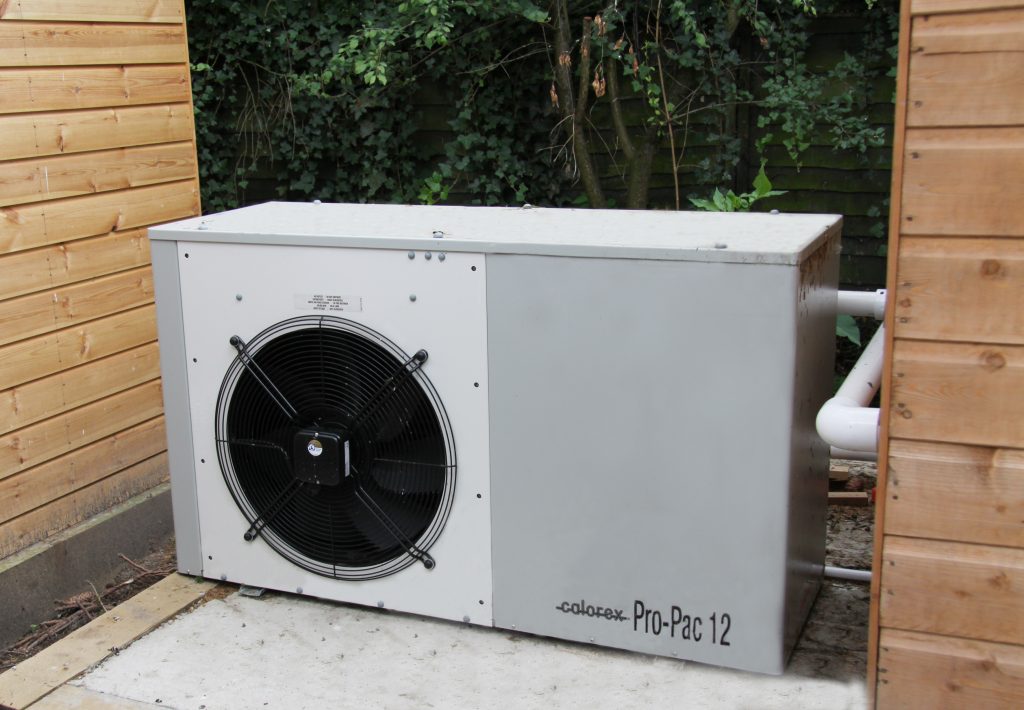 THREE:  Heat your pool with a Calorex Heat Pump.  Heat pumps are recognised as the most sustainable way to dynamically heat swimming pool water and with a Calorex heat pump you will save both energy and operating costs. Calorex Pro-Pac heat pumps are designed and engineered for the UK climate with models to suit all seasons from Summer right through to all year round use, which of course are ideal for indoor pools too! Calorex heat pumps can save up to 75% for both operating costs and carbon savings against direct electric heaters, and up to 47% operating cost saving against fossil fuel boilers and up to 60% carbon saving against fossil fuel boilers (based on UK energy costs). 2
A Calorex heat pump could also be used alongside a Certikin Genie gas heater which is 94% efficient (a much higher efficiency rating than other swimming pool gas heaters) and will quickly heat up the pool while the heat pump economically keeps the pool at the desired temperature.
Your local swimming pool expert will be best placed to advise you on which green products you could incorporate into your own swimming pool – why not contact them to find out more on how you can reduce your swimming pool running costs.
¹NOTE: The levels of Total Dissolved Solids and Cyanuric Acid (a chlorine stabiliser used in outdoor pools) should be monitored due to the reduction in the addition of fresh water when reducing backwashing frequency.  Sanitisers such as calcium hypochlorite and sodium hypochorite do not contain cyanuric acid and could be used as an alternative to di-chlor granules or tri-chlor tablets if cyanuric acid stabiliser levels are higher than desired.


2NOTE: Energy saving data from www.calorex.com
---