News
/
Introducing the new Fantasy Drift®

The stunning new edition of the popular Fantasy Drift® 'plug and play' hot tub will be available in the UK from November 2017. And, as you would expect coming from the Watkins stable, the world's leading manufacturer of hot tubs and spas, this great selling model has been significantly upgraded and bears the hallmark of a quality product at an affordable price.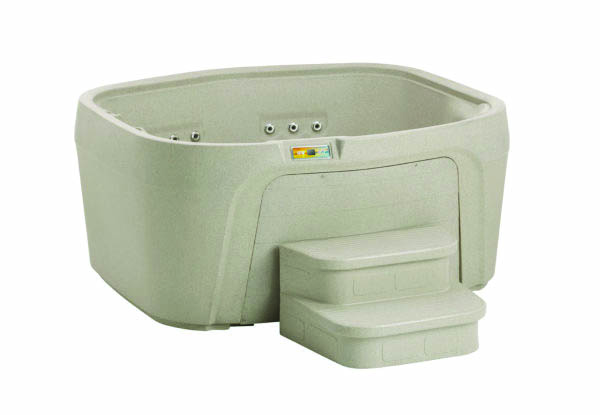 Easy to set up, simple to use and maintain, the stylish and super sleek new Drift compliments the other four recently improved Fantasy spa models, Entice®, Splendor®, Embrace® and Aspire®.
Super spacious, the new interior design of the four-person hot tub has been ingeniously thought out to give even more seating comfort and the seating configuration now allows for a cool-down seat.
It's an ideal size for patios and decking (173 x 160 x 81cm) and its unibody is superlight. The cabinet is manufactured from polyethylene resin which is rotationally moulded and highly durable.
The 17 jets are all stainless steel trimmed and a dual therapy system offers gentle massage with the lighter speed setting or vigorous massage on the higher speed.
A multi-coloured cascading waterfall and an LED light adds to the hot tub's appeal. The Drift comes with a 1.5 HP pump and with its full foam insulation and locking thermal cover, electricity bills are kept low.
For further information, please contact Certikin International by phone on 01993 777200 or email info@certikin.co.uk 
---