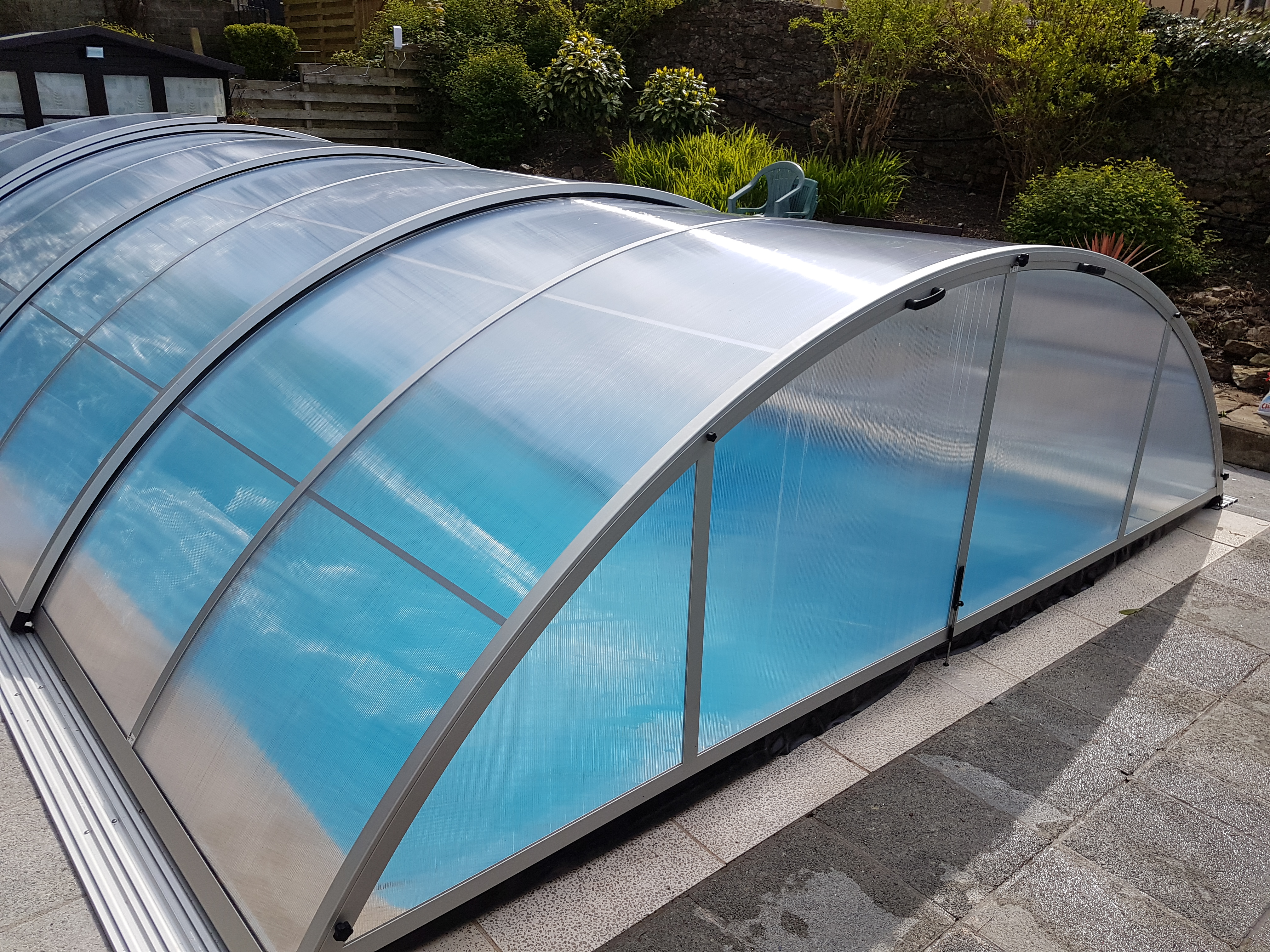 Difficult access prompted Pembrokeshire-based Pegasus Pools to consider installing its first AQBox enclosure for this pool owner in Milford Haven. Impressed by the enclosure's ease and speed of installation, Pegasus is now recommending the product to other customers looking for an affordable and simple solution to covering their pool.
"Looking to extend the swimming season, the owner was keen to cover his pool but the property's narrow access precluded the installation of a conventional enclosure," says MD of Pegasus, Steve Bamford.  "I then thought about the AQBox which, as its name suggests, arrives in a box. We dismantled it prior to delivery and carried it in pieces round to the back garden."
Manufactured by leading enclosure specialists, Aquacomet and supplied by Certikin International, the attractive AQBox enclosure comes in a low and standard height offering three different lengths for each and two different glazes.
The eye-catching enclosure offers a high specification, which includes a patented child safe locking system; 6mm double wall polycarbonate or 3mm SAN solid, UV protected on both sides. The enclosure parts are made of rounded anodized aluminium alloy with clear or thermo glazing.
The low level enclosure comes with removable front and back walls, both delivered in one piece, with side mounted sliding doors whilst the standard enclosures feature a front wall, including a French door in the middle and a removable end wall.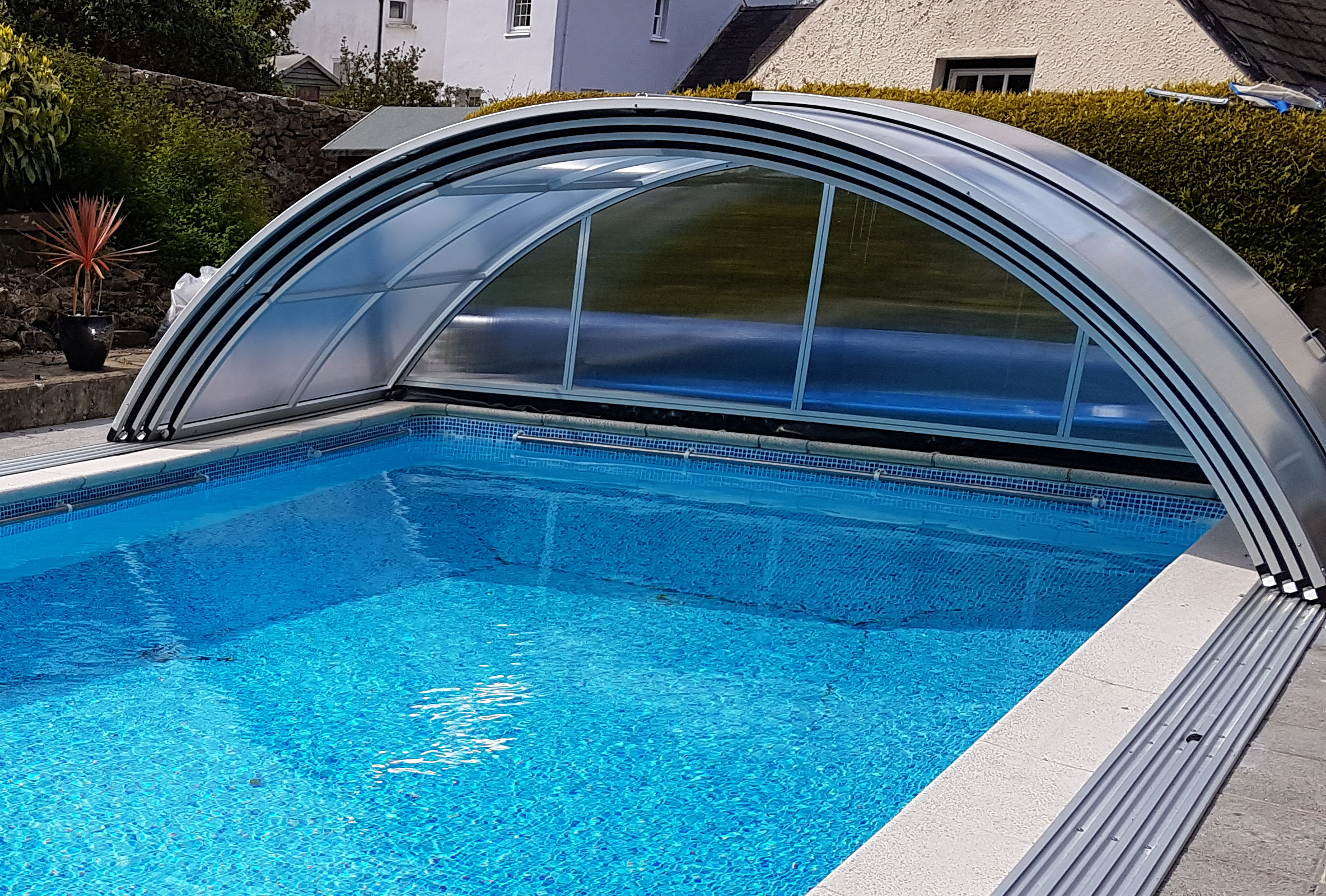 Steve adds: "The owner was delighted with it and he is intending to use it all year round. The property is surrounded by trees so the enclosure is ideal for keeping leaf debris out.
"I was impressed with its quality. I have only ever been involved in Aquacomet enclosures so I wouldn't look elsewhere. Fortunately, there were no hitches and the installation was completed in just a day and a half. The instructions were straightforward and certainly within the grasp of a competent handyman. Had the customer opted for a bespoke model, it would have been much more expensive and this more than met his requirements. We will certainly be looking at installing more in the future."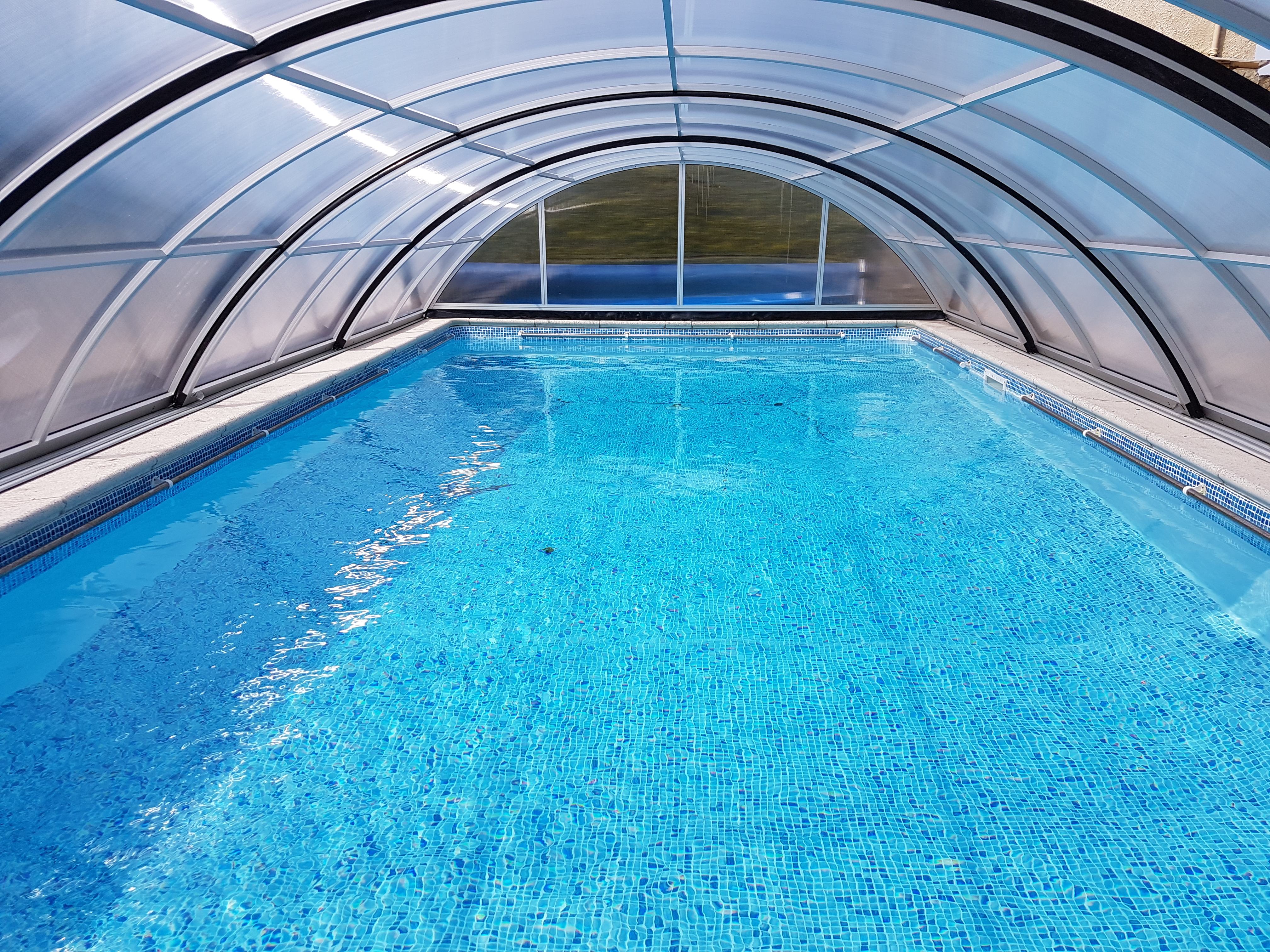 Thinking out of the box
The flat low level enclosure is available in 0.7m height by 6.7 length; 0.8m height and 8.7m length and 1.05m height by 10.7m length whilst a standard enclosure is available in the same lengths and the following heights – 1.12m, 1.43m and 1.79m heights.
---