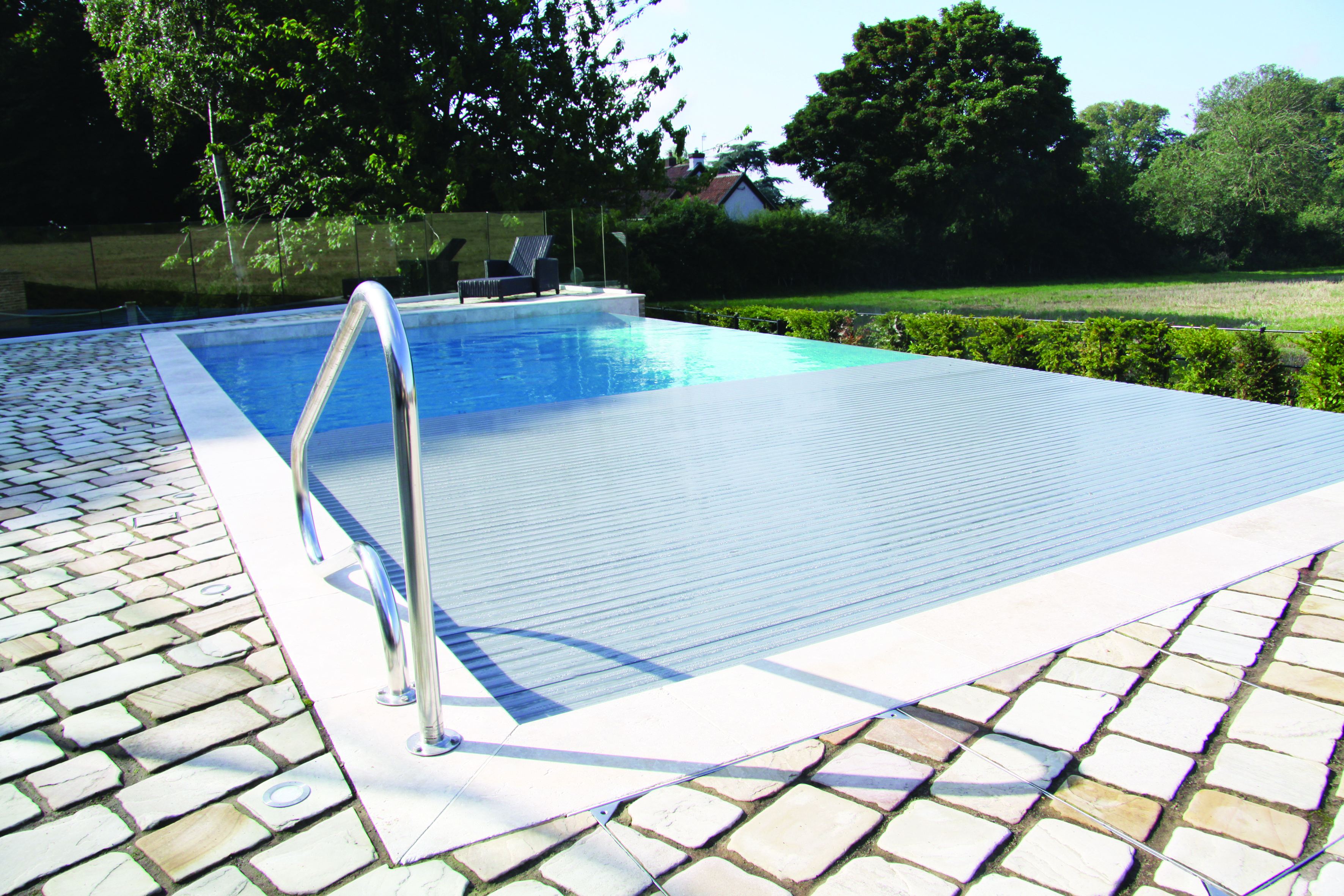 "A Roldeck is like a well-maintained roof – a sound investment"
There's only one way to top off a beautiful pool in style and that is a Roldeck slatted cover…its appearance is as classy as its components are functional. These two installations by Cambridge-based Elm Leisure illustrate that the Roldeck is as much at home indoors as it is outdoors.
"The initial plan was for the creation of a simple, environmentally friendly concrete pool," explains MD of Elm Leisure, Ben Monks. "By the second meeting, however, the project had become slightly more sophisticated with the addition of an infinity edge."
Some 14 months later the stunning pool, complete with infinity edge and walk-in steps to one side, was up and running. Adorning it is a Roldeck with aluminium looking PC60 polycarbonate slats which emerge out of a hidden pit.
"For me, the Roldeck ticks all the boxes. The Roldexk is the ultimate in heat insulation, evaporation control, durability and aesthetic appearance. In this case its heat retention properties, when combined with a Calorex heat pump for summer use, was spot on in meeting the client's requirement for both style and efficiency." says MD of Elm Leisure, Ben Monks.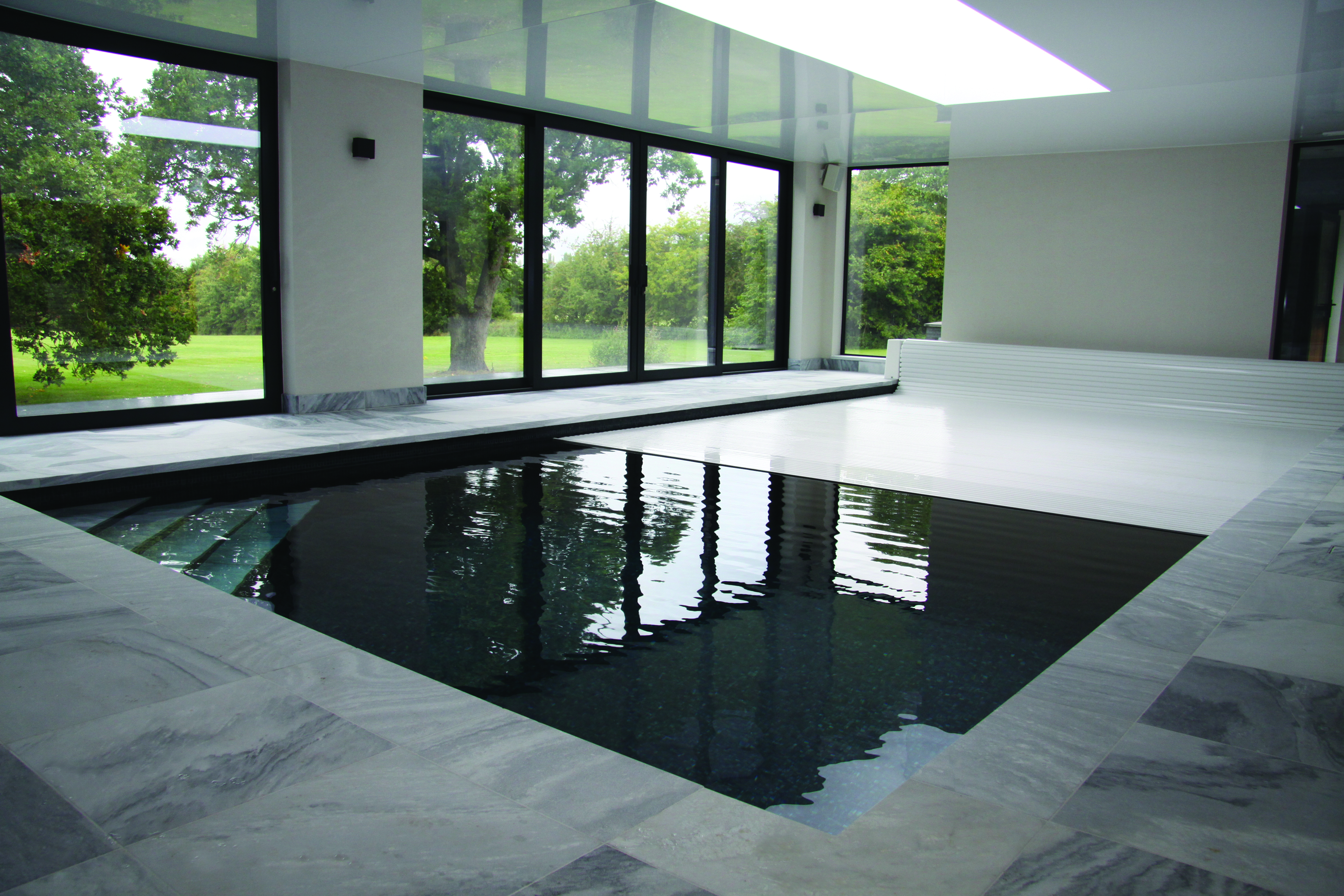 "The Roldeck's smart mechanism means it glides effortlessly over the pool"
With space at a premium, Elm Leisure chose a Roldeck Easy cover for this pool. The Easy cover, with its two slim and discreet end stands, is ideal if space is limited.
Jo Catterall, Auto Covers Sales Manager, says: "The Easy cover is very competitively priced eg a 4m x 8m with white PVC slats retails at just £6,000 plus delivery and VAT. At that price, it could be sold as a small add-on to any new or existing pool project. There's an electronic and a solar powered version."
Ben says: "We cast our own concrete spa using all Certikin spa jets and six blower Venturi air jets and air switches and used a handmade Cranbourne marble surround to match the pool."
The owners were keen to ensure that the new pool hall was in-keeping with their solar and air sourced heated house. The pool is thus fully insulated using the Hexatherm Xpool insulation. "It's ideal as it gives thermal performance calcs (u value of 0.25) which allows the pool to meet Part L of the Building regs. It also keeps the structural engineers happy as the insulation is load bearing," says Ben.
A Calorex Variheat Series III model 600 was chosen, in addition to air source heat pump interconnected with buffer tank 200 Litre with 3kW immersion heater which combined, provides the customer with low energy heating.
---