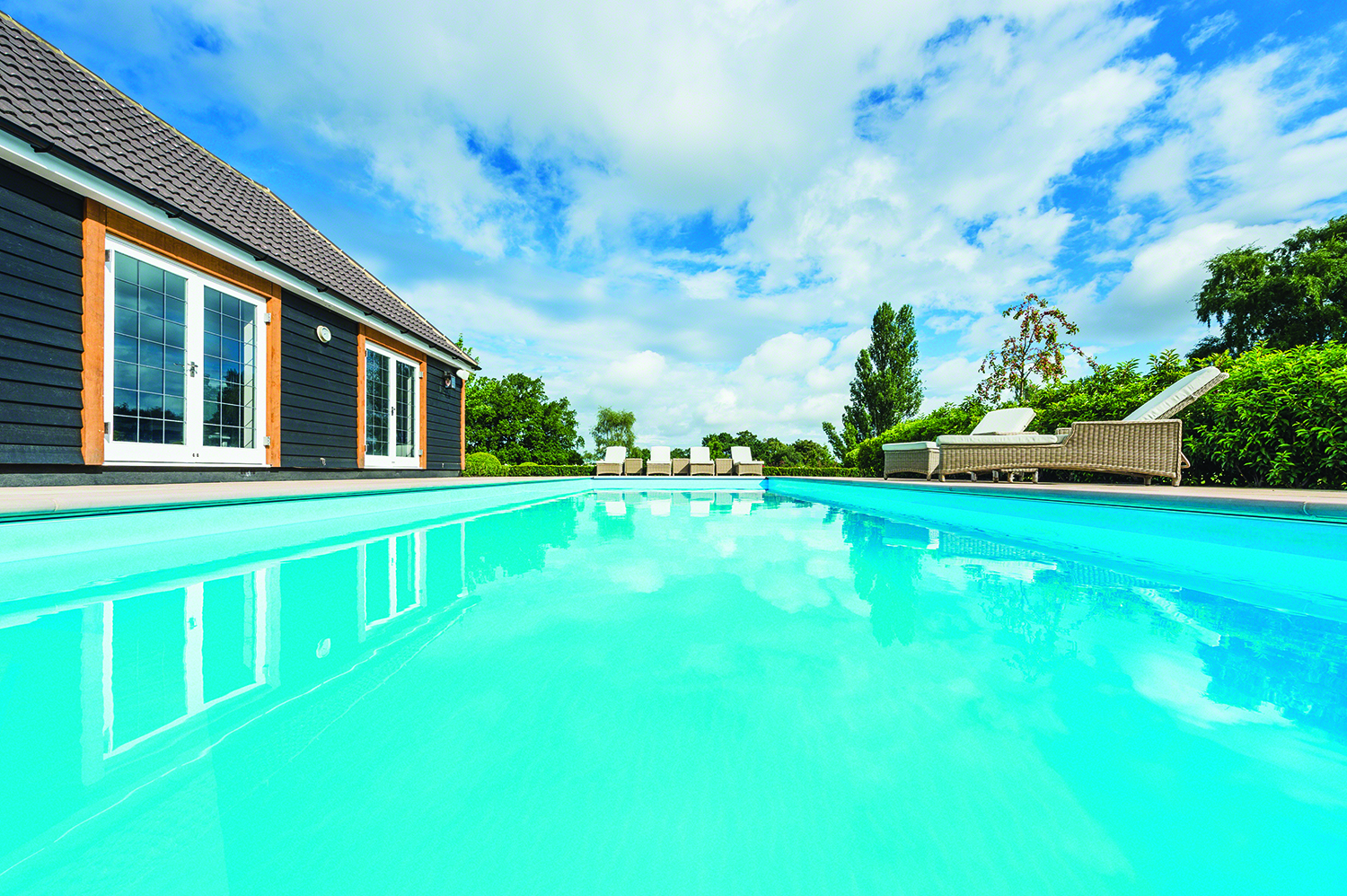 The juxtaposition of a stunning Niveko monopool against the backdrop of this sensational Grade II listed home in North West London, makes for an arresting sight.
The owner of this des res called upon the services of family-run, Mill Hill-based pool retailer, Unipools, to create a "top of the range swimming pool" to provide a source of exercise, fun and relaxation for his young family.
Surveying the site, Unipools' MD, Selwyn Mindel, recommended the eye-catching NIVEKO monopool, to satisfy the owner's requirement for a premium quality pool and help overcome the difficulties presented by the property's restricted access.
Supplied in the UK by Certikin International, the installation of the stunning Czech manufactured monopool, measuring 11m by 3.7m, was challenging. As predicted, the lorry carrying the Niveko on its back, was unable to navigate the property's narrow lane so Selwyn took control, supervising the delivery by driving ahead and directing the lorry as far as it could go. The pool was then unloaded on the road side and a crane brought in to lift the pool into the property's beautiful walled garden. To reach its final destination, two trailers were used to leap-frog it into position.
A pre-prepared hole, on the site of an old swimming pool and tennis court, was waiting to receive the top-level skimmer pool with corner steps. A state-of-the-art pool house and gym were constructed alongside the pool.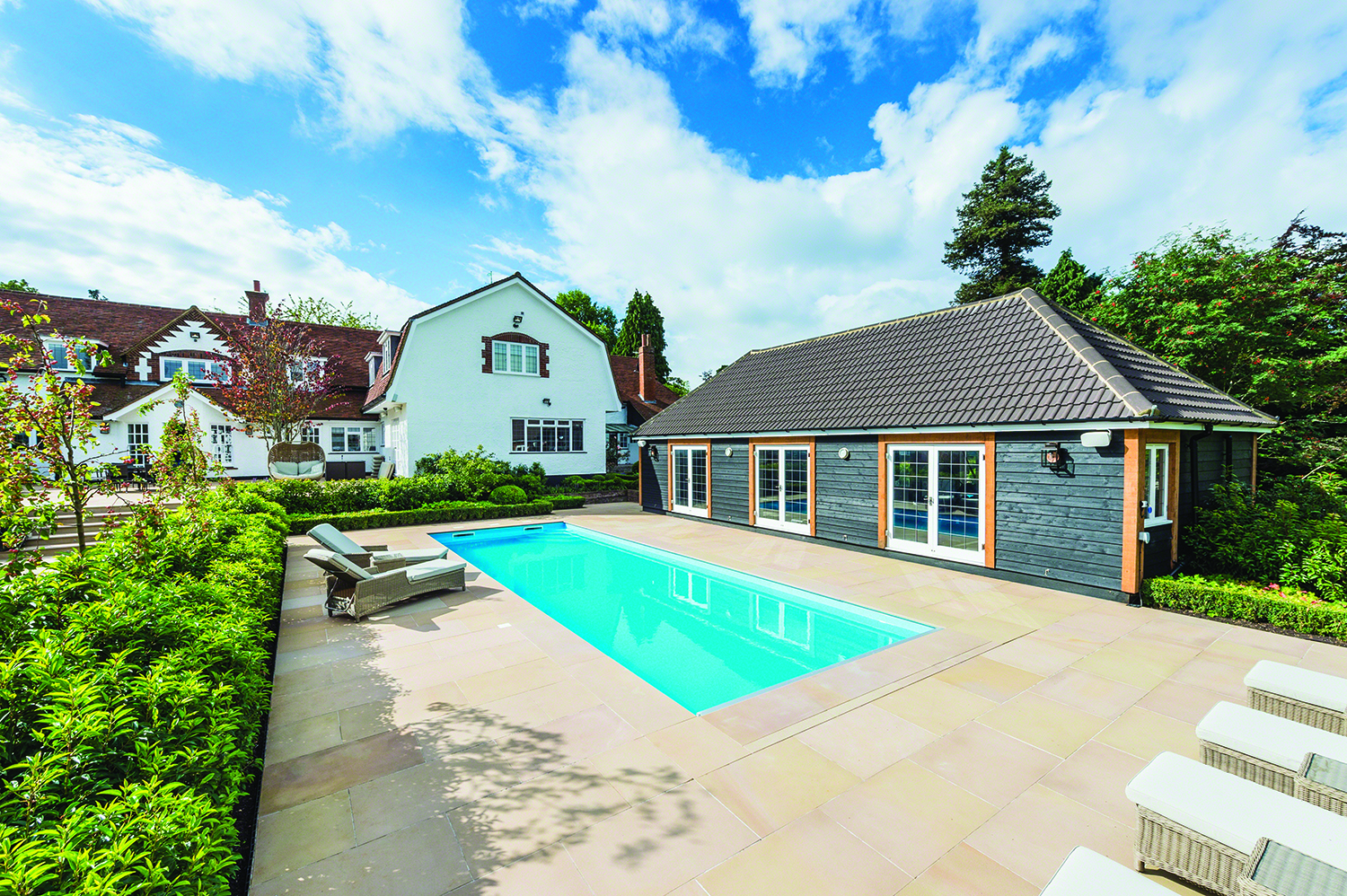 "The NIVEKO has surpassed my family's expectations," says the delighted owner, Phillip Jones. "We love its simplicity and clean lines. We had a good idea of what we wanted our pool to look like, but it was not very specific, so we welcomed the advice and recommendations given by the experts at Unipools. Despite the complexity of the job, Unipools went out of their way to minimise disruption and finish the project within the given time frame. If I can offer one piece of advice, it's to always call in specialists who know what they're doing. Unipools' guidance and experience proved invaluable."
---