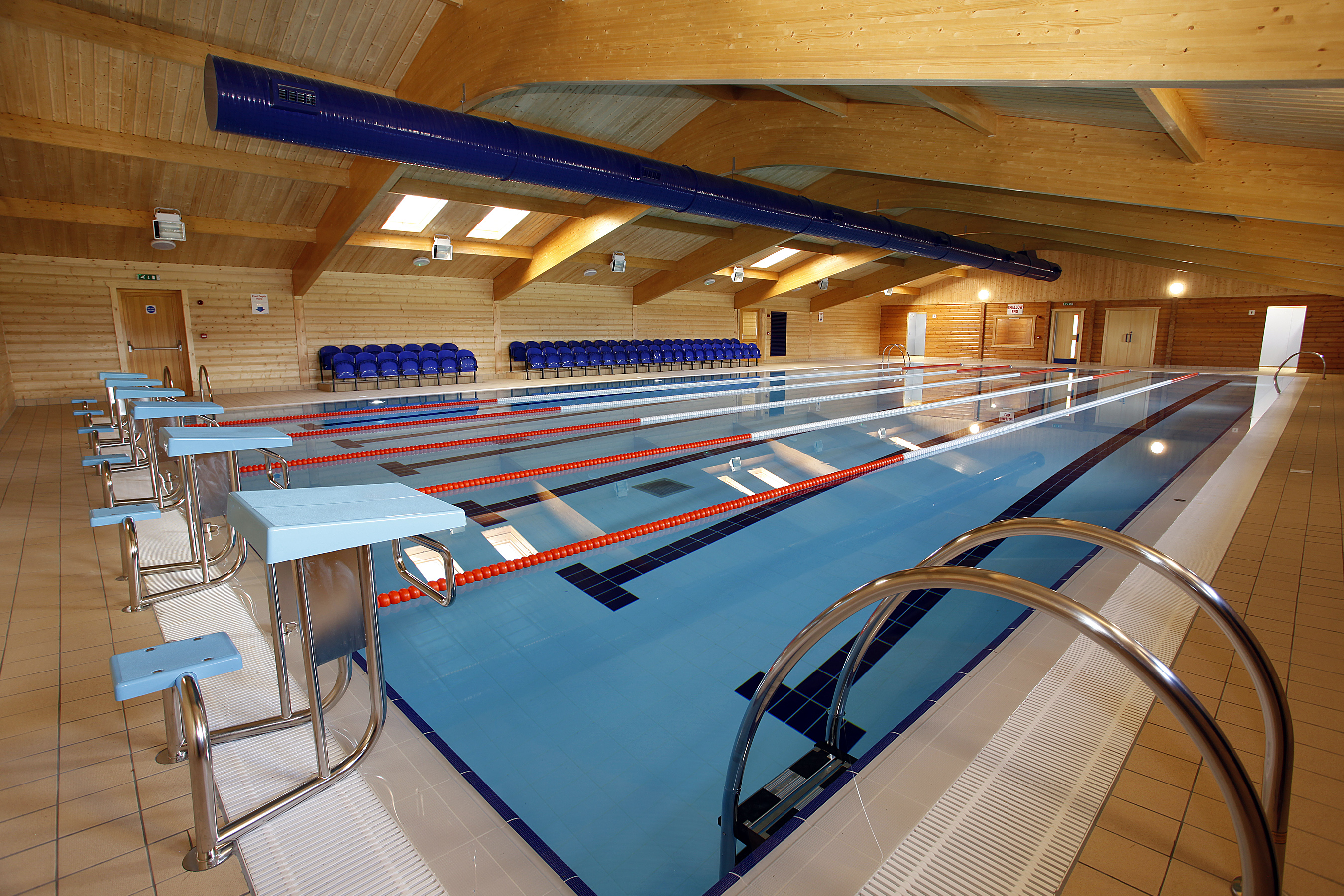 Recognising that aside from academic rigor, high quality sports facilities top most parents' wish list when choosing schools, Bethany School in Goudhurst Kent, recently invested in the installation of an award winning 25m pool. Involving West-Sussex based Fowler Swimming Pools and Reading-based Norwegian Log Buildings, it was no surprise that the impressive £1.35 million project featured a plethora of Certikin equipment.
Illustrating how independent schools have grasped the nettle when recognising the importance of providing top quality sports facilities, is Bethany School in Kent. Set in the stunning Kent Weald countryside, Bethany is a co-educational school for pupils aged 11 to 18. The school, and others like it, serve to increase the great divide between the fee paying and public sector, where sadly more and more swimming pools are closing out of financial exigency.
The school's brief to the main contractor, Fowler Swimming Pools, was to replace a tired old 1930s outdoor pool and build a high quality, indoor 25m x 11.6m deck level, fully tiled pool with depths of 1m to 1.8m. Fowler and Norwegian Log Buildings designed the complex and were able to achieve planning permission in an Area of Outstanding Natural Beauty. Fowler identified and specified the pool's key ingredients to meet the school's exacting energy saving requirements.
Tom Holman, MD of Fowlers says: "We had no hesitation in turning to Certikin for the full kit, which included filters, pumps, flow control fittings, pipework, Delta 14 AHU environmental control unit, Certikin DU4 commercial UV and automatic chemical dosing.
"Fowler Swimming Pools has been a Certikin customer for well over 35 years. We like Certikin's one stop shop facility and, working on a project of this size, we particularly appreciated Steve Nelson and his Commercial team's technical assistance. Certikin is a reliable and efficient supply chain and its goods are of the highest quality. The company's excellent after-service back-up is reassuring and it means we buy with total confidence."
Housed in a bespoke solid log building, built by Reading-based Norwegian Log, with changing rooms and an office, the pool boasts underwater lighting, spectator seating and starting blocks. The install, including external works, access paths and retaining walls, took 16 months to complete.  Despite extremely challenging ground conditions and harsh winter weather, Fowler Swimming Pools delivered the project with minimum disruption to the school.
Tom says: "This was the wettest site we had worked on for a long time. We had to install a new ground drainage system and instead of conventional foundations, had to pile. But once that had been done it was straightforward. The log building and pool definitely have the 'wow factor' and will benefit the school and pupils for many years to come."
Headmaster, Francie Healy says: "We are delighted with our six lane 25m swimming pool; it is a first-class facility and has certainly raised sporting aspirations at Bethany.They did a superb job in very difficult circumstances and we are thrilled with it. The pool has widened our sporting profile, allowing swimming to be part of our sports programme all year round; we are now hosting swimming galas and meets with other schools and the pool is also used as part of the PE curriculum for all year groups, teaching lifesaving and fitness training within the Sports Scholarship programme."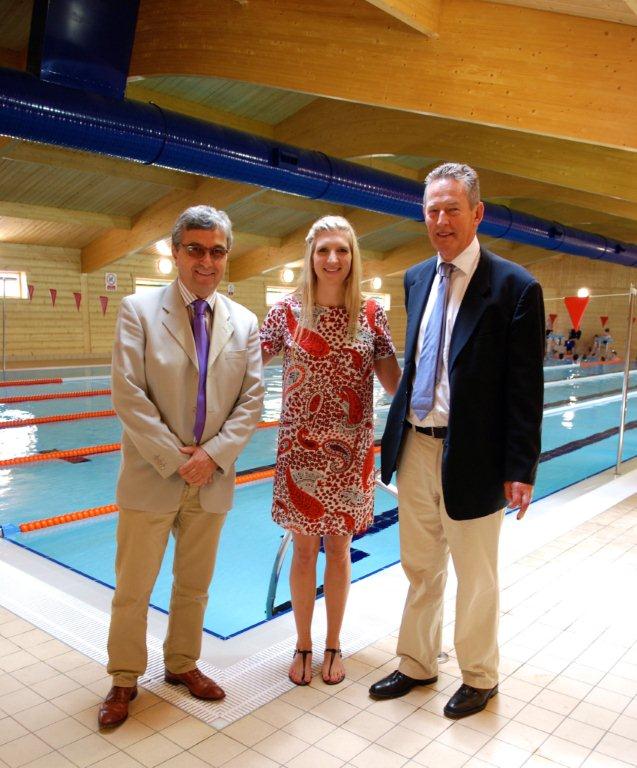 Pictured at the opening of the school pool is double Olympic Gold medallist, Rebecca Adlington, flanked on the left by MD of Fowler Swimming Pools, Tom Holman and on the right Nick Forrester, MD of Norwegian Log Buildings Ltd.
Fowler Swimming Pools Ltd |  01403 864373 |  fowlerswimmingpools.co.uk
Norwegian Log | 01189 669 236 | norwegianlog.co.uk
---