Yes, Certikin's ground-breaking new filtration media OC-1 has reached Australia where, with its high ratio of pools to population, it has received a great reception.   The highly popular Willoughby Leisure Centre, located on the lower North Shore of Sydney, in the state of New South Wales, is a wonderful example of how OC-1 is revolutionising swimming pool filtration not just here in the UK but all over the world. Read on to discover how it is helping the Centre save more than $14,000 and 1 million litres of water per year.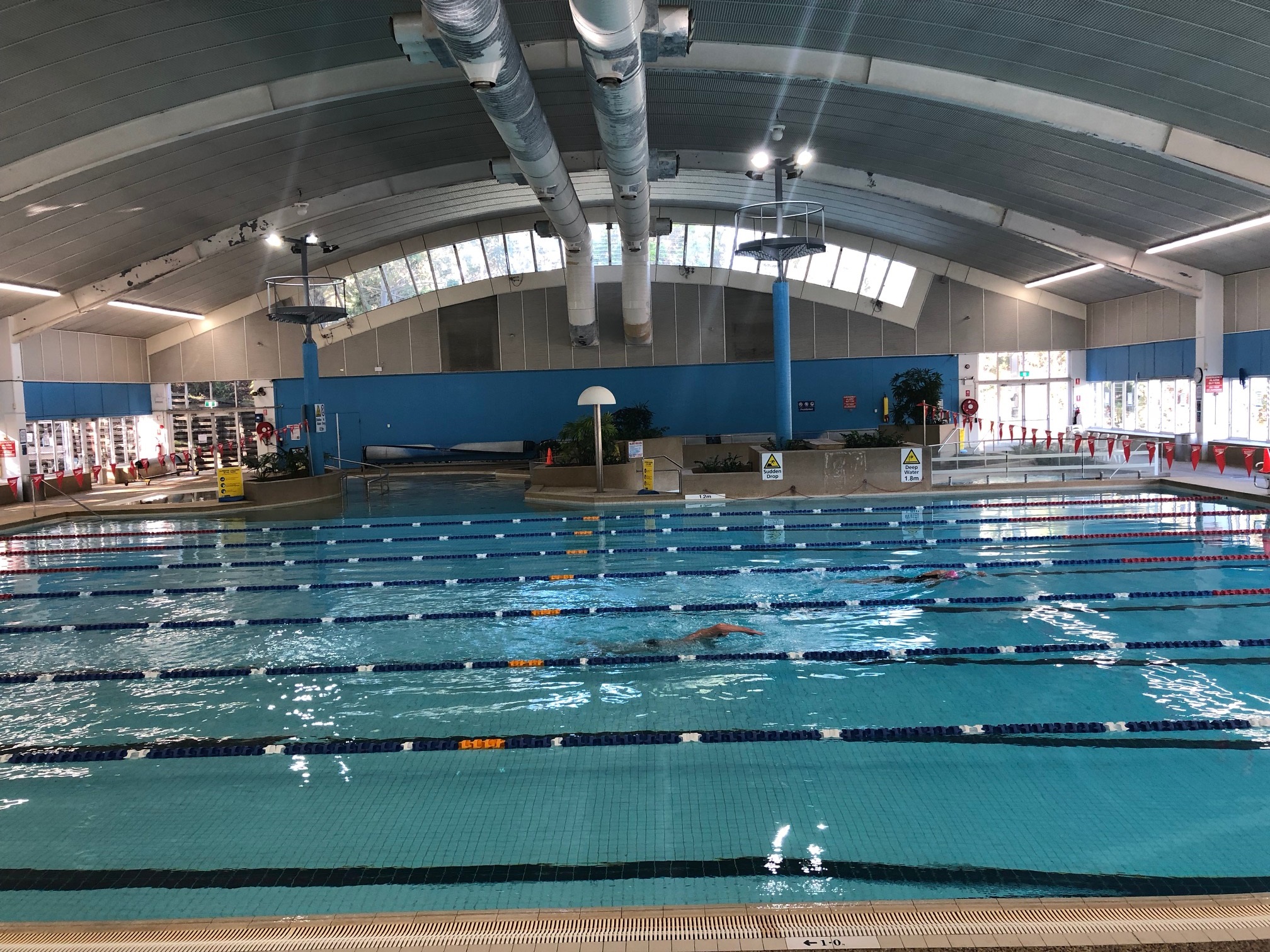 Opened in 1990, Willoughby's sporting and recreation facilities are well used, hosting more than 540,000 visitors each year. Last year, work got underway to introduce a number of upgrades with the aim of giving the much-loved centre a make-over and reduce its environmental footprint.
As with any large leisure centre, the Willoughby has a high demand for gas, electricity and water. In order to lose a few tonnes of CO2from its carbon footprint the Centre is currently undertaking the following sustainability exercises: OC-1 filtration system, efficient lighting, hot water pump, rainwater harvesting, solar heat water, UV water filtration system and co-generation system.
Combined, these energy conservation measures offer a carbon saving of over 900 tonnes of CO2 – saving enough coal to fill up the centre's swimming pool.
Certikin is proud that its OC-1 is playing an integral part in the centre's ecological refurbishment. In the first project of its kind in Australia, Astral Pool (Part of Fluidra with Certikin) supplied the ground-breaking media and engineering contractors Roejen NSW set about its installation.   
The plastic filtration system uses settlement rather than the traditional entrapment method to more efficiently remove micro particles from water. In addition to keeping the heated spa and pool water clean and fresh, the new system provides savings in water, chemicals, heat loss and electricity, resulting in less downtime and an overall improved experience for patrons.
The manager of the Willoughby Leisure Centre reports: "Water quality has improved through a  25% increase in turnover of the pool water, or about 18 extra turnovers each day. Pump speeds were able to be reduced from 50Hz to 42Hz, saving 70,000 kW/hour per annum or about $14,000 a year. Clients are reporting that the water feels better. This is from people who don't know the filter media has changed!"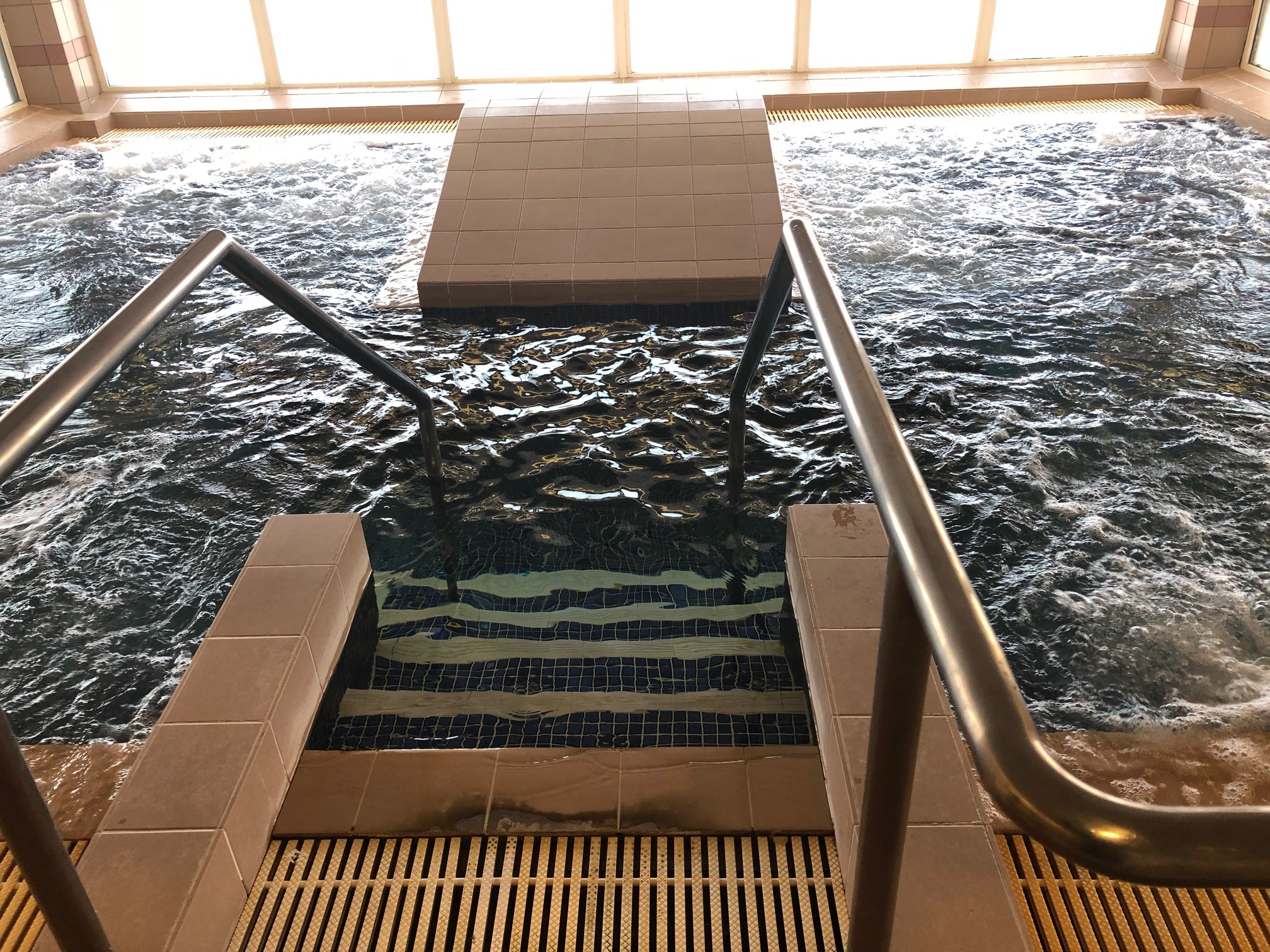 Certikin's OC-1 revolution gathers momentum
Since Certikin announced its worldwide exclusive distributorship of the ground-breaking OC-1 three years ago, the filter media has acquired a growing fan base and is now being used and tested in over 40 countries worldwide where it is fast becoming the filtration media of choice. As the pool market moves increasingly towards energy efficient 'green' products, OC-1 fits perfectly into this trend.
Certikin's British manufactured OC-1 filter media is tearing up the textbook on traditional methods of entrapment filtration. In contrast, OC-1 works through settlement and cleverly harnesses advances in pump technology and variable speed pumps/controllers to make massive energy savings.
By replacing commonly used media (such as sand and glass) with OC-1 it is possible to reduce the head loss in the filtration system; filter with a constant flow (regardless of debris entrapment) and significantly reduce running energy costs whilst still filtering to the equivalent standard as it can be used with a smaller pump or a variable speed pump or controller. OC-1 filtration media is suitable for use on all pools and spas, be they domestic, commercial or hydrotherapy.
It is easy to convert an existing sand filter for use with OC-1 with a simple lateral modification. Further details of the conversion can be found at  www.oc-1filtrationmedia.com
Certikin's Commercial and International Manager, Steve Nelson says: '"OC-1 is a change in mind set. Since the launch of OC-1, we have had superb feedback and have new installations and the upgrading of existing sand filters every week. The advantages for the installers are beginning to be fully appreciated."

Why OC-1 is the filter of choice
Reduces energy consumption – OC-1 maintains constant flow rates, even when the media becomes dirty. No downtime is required for heating/salt chlorinators/heat pumps going out on low flow. The constant flow means pumps can be run at lower speeds, thus saving energy.
Huge capacity for debris collection – OC-1 offers over 20 times the capacity of sand or glass.
Reduced requirement for backwashing and a more efficient backwash – Reduces water consumption, chemical usage and heating.
Lightweight – Can even be shipped inside a filter, easy to handle and super quick and easy to install.
Less Maintenance – lasts longer than sand, reduces pressure in the system, extending the life of equipment.
Filters to International swimming pool standards.
Suitable for ALL installations – domestic or commercial, outdoor or indoor, new installations or existing filters.
Recyclable at end of product life.
Payback typically 12 months.
Special filters
Two filters, specifically designed to work in perfect harmony with OC-1 media for both domestic and commercial installations, are available. The Commercial version can be supplied complete with the OC-1 media already preloaded and allows quicker installation and avoids having to load sand or glass into the tanks on site.  The Domestic version comes ready for the media to be installed and is easy to ship and quick to install.  The OC-1 Filter range covers all applications from small domestic to the largest commercial installations.
Perfect for Export
"OC-1 is super lightweight – a benefit particularly appreciated by the export market," says Steve Nelson, Certikin Commercial and International Manager.  "It is now possible to ship filters around the world with the media already inside. This saves transportation costs and also time and effort on site. The benefits of using OC-1 are enormous, it truly is a revolutionary product."
Join the OC-1 revolution
+44 (0)1993 777200 for your free sample
---