Pool Experts
/
The award-winning pool that's fully-loaded with Certikin equipment
Essex-based Centurion Leisure were recently awarded a Bronze at the wet leisure industry's equivalent of the Oscars – the 2019 British Pool & Hot Tub Awards. The purpose-built pool for the SwimMania swimming school in Laindon, Basildon won Bronze in the much-coveted Special Requirement Pool of the Year category.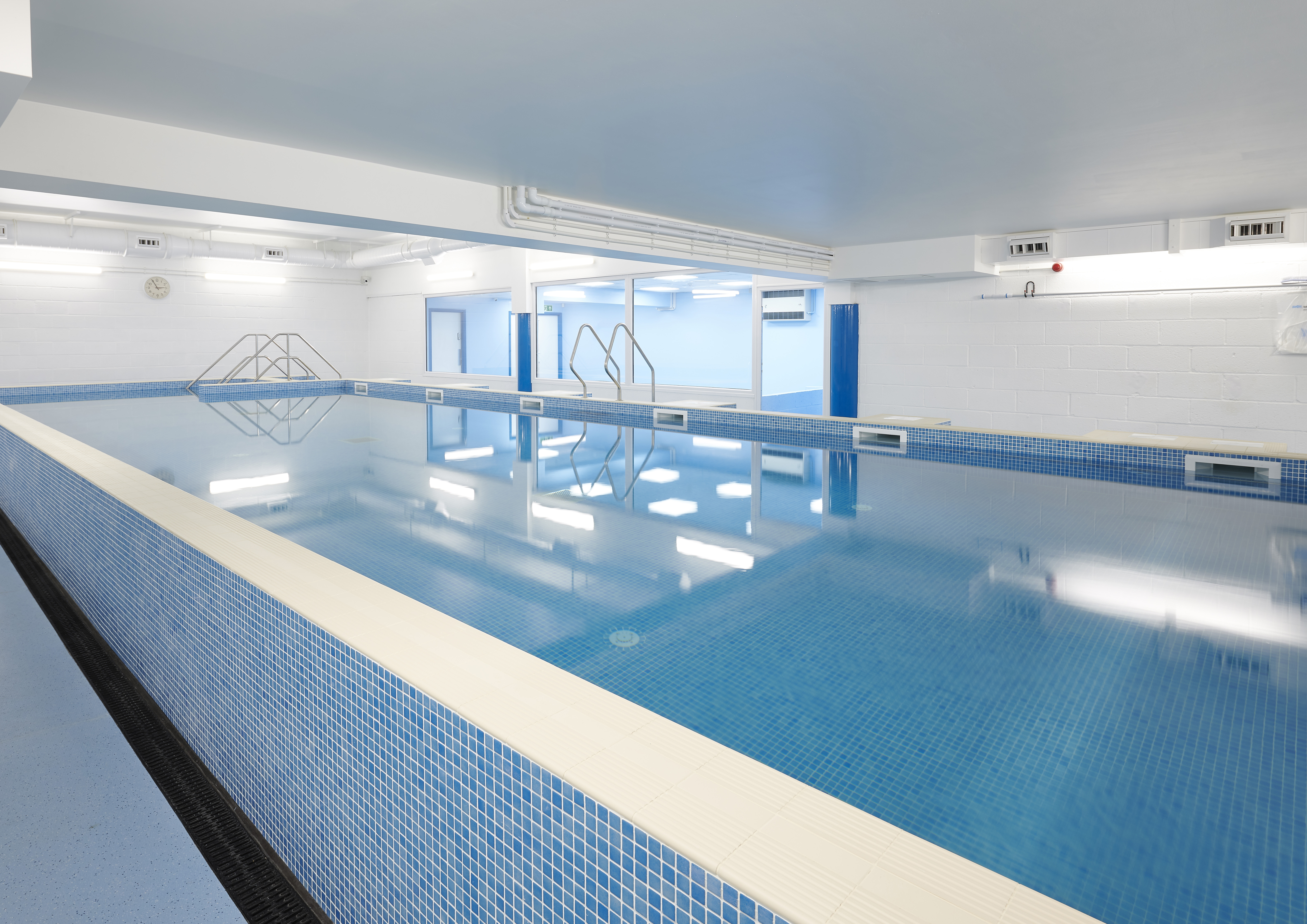 George Clifton, Centurion's MD says: "We were delighted to receive this award. It represents an acknowledgement of our continued commitment to achieving the highest standards of design and construction. We always strive to ensure our clients are thrilled with our work and to receive recognition from our industry peers is particularly gratifying."
George explains that the pool had some design constraints as it had to fit within the envelope of an existing building. "We were only allowed to excavate down 900mm so had to be mindful of the height out of ground to meet with the client's water depth requirements. In addition, we had to allow for the minimum area around the pool to comply with Sport England's criteria."
The 14m by 4.80m freeboard concrete pool, featuring a constant depth of 1.10m, had to meet the demands of a weekly bathing load of approximately 800 people and operate at 32.5 deg C. This is achieved by the addition of a Calorex Delta 10 3-Phase environmental control unit. This, plus the highly efficient, no-fuss CertiDos dosing system means the pool is very low maintenance.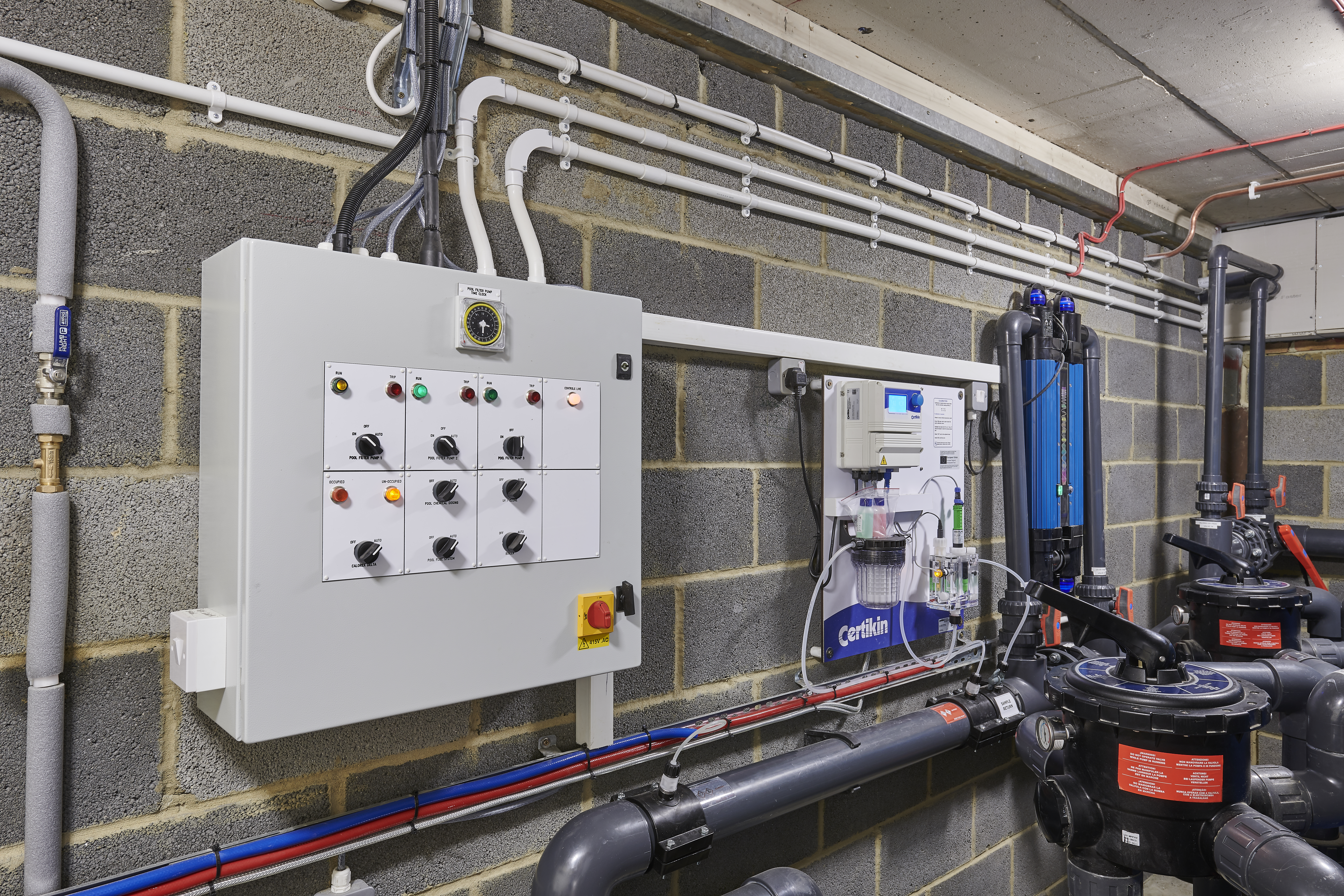 The key advantage of continuous monitoring and control is simply just that – key water parameters are monitored continuously, 24/7, resulting in improved safety from a residual sanitiser perspective. The focus on safety extended into the plant room at Swim Mania. The CertiDos dosing system is fully contained within a lockable GRP enclosure minimising risk to the operators. The chemical selection and tank and bund arrangement were also carefully considered so as to meet with Health and Safety guidance. The CertiDos team also showed great flexibility and were able to mobilise an engineer to be on-site to install, commission and train all within a tight timeframe.
Centurion selected the two Alpine Plus 1200 diameter filters pre-loaded with OC-1 media to obtain high standards of filtration coupled with the ease of installation with a pre-loaded filter. The feedback of performance from swimming teachers, the owner and the pool's users has been nothing but positive.
Certikin's Commercial Manager, Steve Nelson, says: "OC-1 represents the greatest advance in swimming pool filtration in the 21st century. Unlike traditional entrapment methods, British manufactured OC-1 works through settlement and harnesses advances in pump technology and variable speed pumps/controllers. Reduced energy and water consumption (thus less chemicals and heating) coupled with 20 times greater debris collection compared to sand or glass, makes it the filtration of choice. It is light to handle, easy to install, low in maintenance and has a typical payback of just 12 months."
George adds: "I am very impressed with how OC-1 filtration has transformed the working of this pool. I am amazed at just how efficiently it works and the results it achieves. I think it justifies the title of a revolutionary product."
More Information
OC-1 Filtration Media
01993 777200 | www.oc1filtrationmedia.com
Centurion Leisure
01708 463090 | info@centurionleisure.co.uk | www.centurionleisure.co.uk
---