What do you do when space is limited but you love swimming and want a pool for exercising? You call in Certikin and install a serious bit of kit called the Fastlane.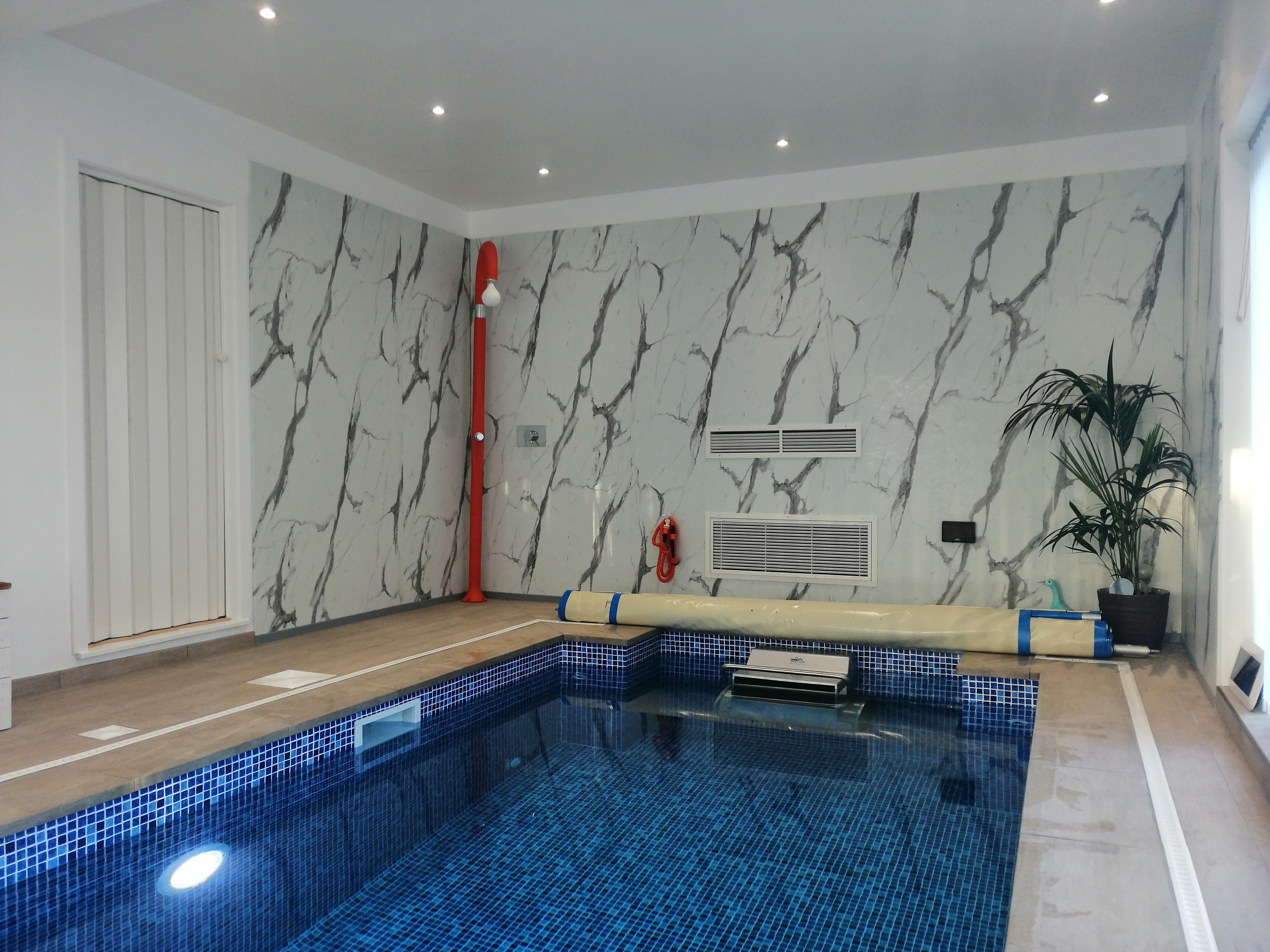 Kay Cunningham from Staffordshire based, West Midlands Swimming Pools takes up the story: "We were approached by a family who were looking at installing a pool largely for exercise and sports purposes. They had previously tried out an Endless Pool and although they found the counter current unit exactly what they wanted, they felt the off-the-shelf pool was too shallow for their purposes and didn't have quite the finish they were looking for.  The solution was to design a bespoke pool for them with the addition of a Fastlane counter current unit.
The Fastlane unit from Certikin is the Rolls Royce of counter current units and is designed for athletes and serious swimmers as well as lesser mortals wishing to get the most out of their swimming pool.
Having the benefit of remote control, the speed can be altered, with an optional LED display allowing monitoring of swimmers progress and speeds. There is also the option of the Fit@Home app, available for both iOS and Android devices., which gives the ability to monitor, tailor and repeat training programmes.
"The existing building, which was being used as a home office, lent itself perfectly to accommodate a 5m x 2.5m pool with a constant depth of 1.6m and adequate deck space," adds Kay. "We took the concrete floor up and a hole was excavated. Taking advice from Certikin on the asymmetrical requirements of steps into the pool, we came up with the featured design, which not only works in accommodating the Fastlane counter current unit but also provides a practical way of entering the pool without encroaching too much into the 5m pool length."
Kay says: "The customer was absolutely delighted with how the pool fits into the space and highly rates the Fastlane's performance."
Featuring the following Certikin equipment, the pool is very much stamped with the company's hallmark:
Flow fittings including skimmer, 2 inlets, 2 low level suction points.
Certikin pool lighting
Elecro 30kW titanium heat exchanger linked to gas boiler, which also provides warm air heating via Monitair 75 unit with LPHW.
0.75hp Swimflo pump and 18" high rate sand filter
Insulated blockwork and render construction with 1.5mm onsite Persia blue mosaic lining.
More Information
Swimming Pools Midlands | 01543 677476 | westmidspools@btinternet.com | www.westmids-pools.co.uk
 Life in the Fast Lane
What sets the Fastlane apart from other units is that the turbulence-free water stream is wider than the swimmer's body and deeper than any swim stroke, yet it is narrow enough not to impinge on other swimmers. Unlike jetted alternatives, the Fastlane generates a wide block of crystal clear, bubble- free and completely adjustable water flow, delivering the fastest, smoothest swim current (a necessity for any serious swimmer) available in any swimming machine.
Whether training to be an Olympic swimmer or simply swimming for the joy of it, a Fastlane turns a swimming pool into a health club. Athletes love the adjustable speed swim current and, for those in training mode, it comes with an optional 6inch high visibility digital LED display.  Children love it too because it's plain fun!  It's current is adjustable between 4.04 minutes and 1:14 per 100m pace.
The Fastlane has two parts: a remotely located hydraulic power unit that supplies hydraulic fluid to the swim unit in the pool. The current is controlled by a remote control or the Fit@Home app.  Simple hydraulics means that no electricity is required poolside.
It's suitable for almost any pool – free form or rectangular: gunite, vinyl or fibreglass; new construction or retrofit. The required minimum water depth is 0.9m. It's particularly suitable for small swimming pools as it lets you swim for as long as you like without turning.
---