When early this spring the Hampshire pool retailer, Neptune pools were called out to valet a  pool and hot tub that they had installed last year, it gave them a chance to admire their handiwork. The family were celebrating their daughter's sixth birthday with a pool party for family and friends and Neptune were on hand with an early morning call out to ensure it was in tip top condition for the celebrations.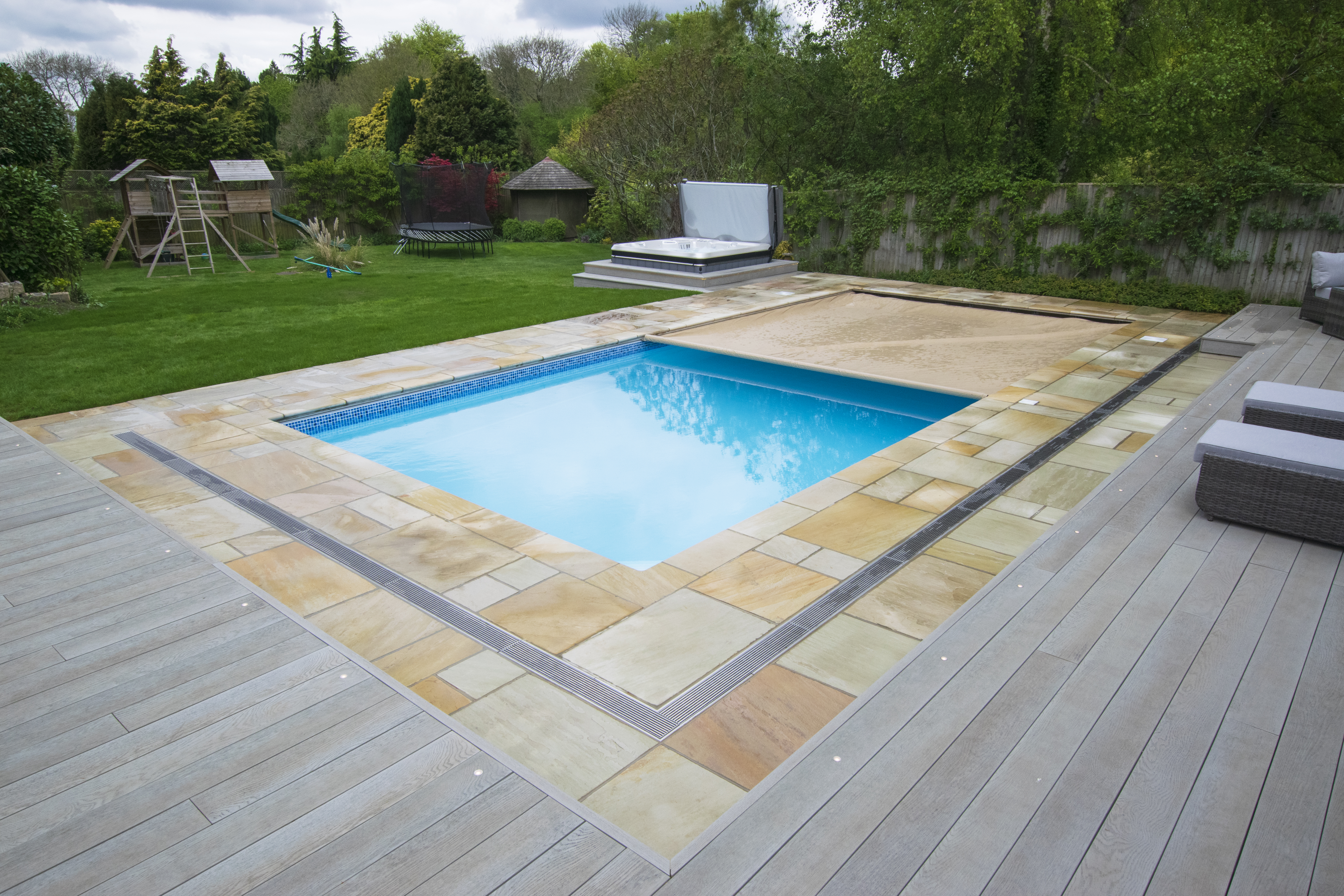 There can be fewer facilities that can be added to a house for bringing a family together and creating a focus for family entertainment for all ages than a swimming pool.
Lee Campbell, MD of Neptune says: "This pool sums up for me just how much fun a family pool can offer by the provision of its shared experience. I was proud of our work, not only does the swimming pool look fantastic, but it does what it sets out to achieve and the Coverstar safety cover ensures that it is a totally safe environment when the pool is not in use."
With two young children, safety was naturally top of the Murphy's priority list and without hesitation Lee said: "It has to be a Coverstar then." Lee took the clients round to view several of his existing clients' pools complete with Coverstars and the decision was quickly made.
Work started on the 4.50m x 10.0m rectangular pool with a flat bottom profile and 1.40m water depth in June. It was constructed from standard concrete blocks with 100mm insulation to the walls and floor and finished with 50mm floor screed and 30mm wall rendering. Large corner steps were incorporated into the design to allow easy access in and out of the pool. Standard Certikin flow and return fittings were installed with 63mm flexi pipework to allow for 6hr turnover rate as the pool was to get heavy use in the summer months.
Plant was selected and included an Aquaspeed pump, Vision filter with glass media, Calorex ProPac 22X heat pump and Rainbow chlorine feeder and standard Certikin electrical controller.
The pool has in wall tracks for the pit mounted Coverstar to keep the overall look smart and clean.
The pool copings and surround needed to compliment the house and existing garden so the Murphys chose Cotswold mint sandstone from the Cranbourne stone collection and Neptune incorporated a stainless steel deck channel to remove excess water as the clients wanted to include a raised deck area adjacent to the house.
Millboard decking was chosen due to its versatility and anti-slip qualities and Neptune incorporated a bull nosed edging to the front edges. The pool and stone surround were completed by early August so the family could use their new pool, whilst Neptune continued working on the large raised deck area, which was completed in under four  weeks.
To add another dimension to the project the family chose a Caldera Geneva hot tub with a white pearl shell and slate grey cabinet which is, we hear, now Dad Norman's favourite resting place!
Lee adds: "We chose Certikin as our first point of call as having used your equipment before, we know it is reliable and excellent quality. The staff are always friendly and can answer any questions we or the client may have. The project was a high-end installation so the client rightly expects the works and materials to match their expectations .Certikin, as our number one port of call, can be relied upon to deliver exactly what the client requires, along with with reliable back up should it be required."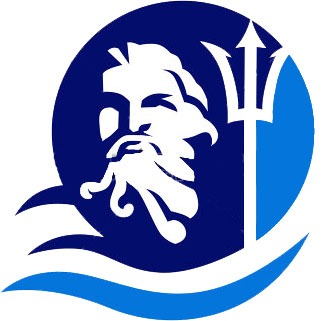 Neptune Swimming Pools
023 8090 0106
www.neptuneswimmingpools.co.uk
The star of all covers

Coverstar is the UK's number one safety cover and comes with the added bonus that it can save up to 70 per cent on heating and chemical costs. It is supported by Certikin's dedicated technical sales team who provide quotations and answer technical queries.
Coverstar is supplied with under coping, flush or top track and can either be pit (with optional pit lids available, including composite decking, flat lids or trays) or deck mounted.
Unlike other safety cover suppliers which use an industry standard vinyl, Coverstar features a far superior vinyl composite, in a range of colours.  Whereas most safety cover suppliers use sewn webbing, (which often proves to be the weak area and results in premature failure), the manufacturer has invented and patented the heat-sealed process, which prolongs the life of the cover and improves the overall operation.  This is colour matched to the Coverstar fabric to provide an aesthetically pleasing finish.
The new low profile leading edge bar (which can be exposed or fabric wrapped), creates an attractive finish. Furthermore, there is an option to hide the leading edge, again, creating an aesthetically pleasing finish.
The system is based on strength and this is echoed in the Eclipse Mechanism, which is manufactured with almost all stainless-steel components.
The sliders (traditionally the weakest part of the cover) are four times as strong as any other slider used in the industry.  Furthermore, the pulley diameter is 2", providing five times the load bearing capacity of commonly used pulleys.
Such is the manufacturer's confidence in the product that the cover's mechanism comes with a 20-year limited warranty.
The new UK sourced power pack has an auto bypass valve protection and is supported by UK service and warranty.
Certikin has a team of factory-trained engineers to carry out installations, repair work and servicing.  They can also make pre-installation site visits to ensure the site is suitable to accept a Coverstar. However, for those wishing to use their own engineers, Certikin can offer initial training on-site for your engineers including full installation and trouble-shooting
For further details contact Certikin by calling 01993 777200
---