Pool Experts
/
Certikin's wooden pools are the only way to go for SPS
When it comes to the selection of an above ground pool the only way for Essex contractor, SPS Swimming Pool and Spa, is Certikin. Longtime fans of the market-leading Certikin wooden pool, SPS found demand soared in 2020 with customers looking for a high-quality product that would have them swimming in their back gardens during lockdown and well beyond.
"The Certikin wooden pool ticks every box for us and our clients," says Mel Spencer, the director of the family-run business based in Clacton-on-Sea. "Whilst our shop and the maintenance side of our business had to close during last year's lockdown periods, I'm happy to say we were run off our feet with click and collect orders, and construction and installation continued to keep us busy throughout the spring and summer months. We were inundated with clients looking for a 'quick fix' to get them up and swimming in their back gardens. The wooden pool, of course, fits that bill beautifully, with the added bonus that it does not in any way compromise on quality."
Mel adds: "We install a lot of wooden pools and we always get the sense we are building for the future, it's a quality product that will stand the test of time. The fact that it has no side buttresses or ugly concreted-in steel supports means that it looks good, but its benefits are not just cosmetic – it is so well braced and robust. You know that the wood won't warp and will continue to look attractive well into the future. With its ability to be sunk into the ground, it is also super versatile. It's not the cheapest wooden pool on the market but I am a firm believer that you get what you pay for.
"The Walu Woodstar cover is a wonderful addition as it gives the client a heat retention, winter, summer and safety cover all rolled into one. Leaving aside the fact that it is a stylish and superb quality pool, we like it because it is Certikin. That means we know it's solid and of sound construction; we have the assurance that we can easily get spares and we can access the whole raft of service and technical back-up that Certikin offers. All in all, it wins out on aesthetics, quality materials and clever design and we recommend it to our clients, time and time again."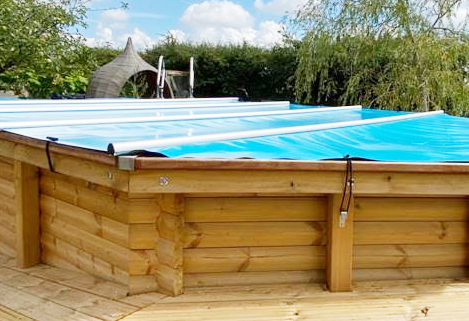 Looking for an outdoor activity to enjoy with their grandchildren in their lockdown bubble, the owners were delighted with the wooden pool which SPS installed with surrounding decking. This not only provides easy access to the pool but, with built-in cupboards, it also provides a useful storage area for inflatables and related paraphernalia.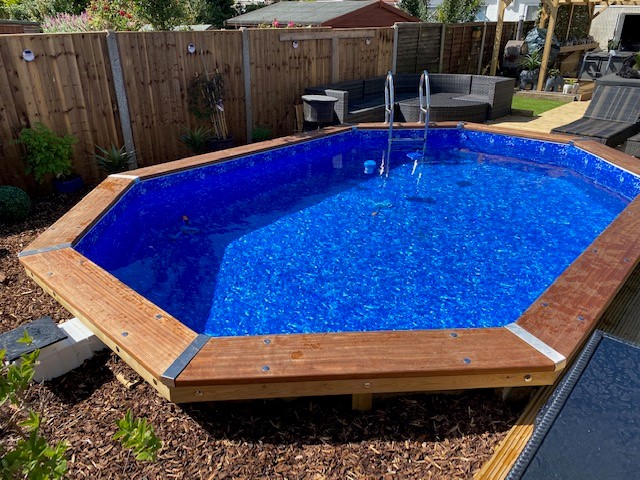 Tight on space, the owners approached SPS for a cost-effective, speedy solution to get them swimming for summer. Following SPS's installation of this 6m x 4.2m sunken wooden pool, they reported that they had enjoyed the "most fantastic summer." Reluctant to give up their daily dips, they are spending the winter taking the plunge in wet suits!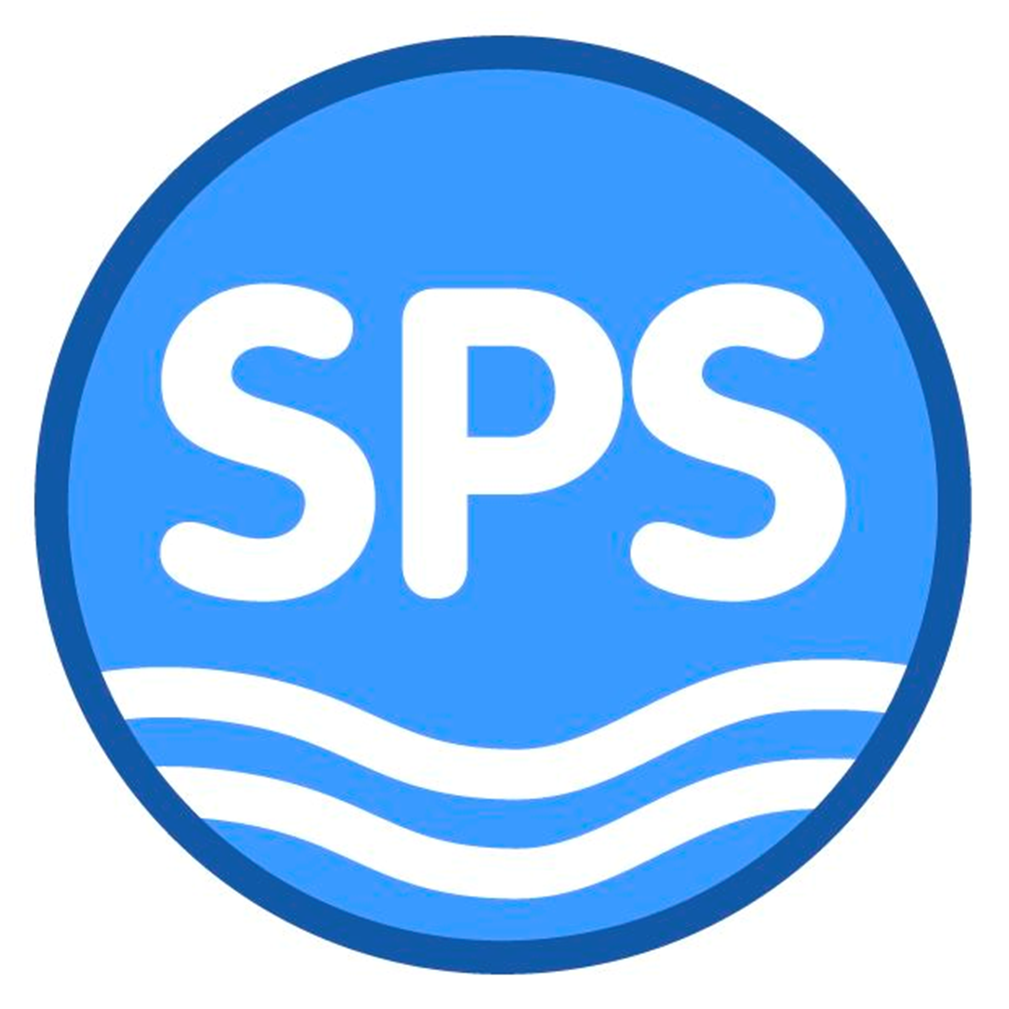 t. 01255 818381 | w. spspoolandspa.com
---