When homeowner, Mr Cullen, converted the family's stunning swimming pool in a village near Fethiye, in southern Turkey, from sand filtration to the revolutionary OC-1 filtration media, there was no going back.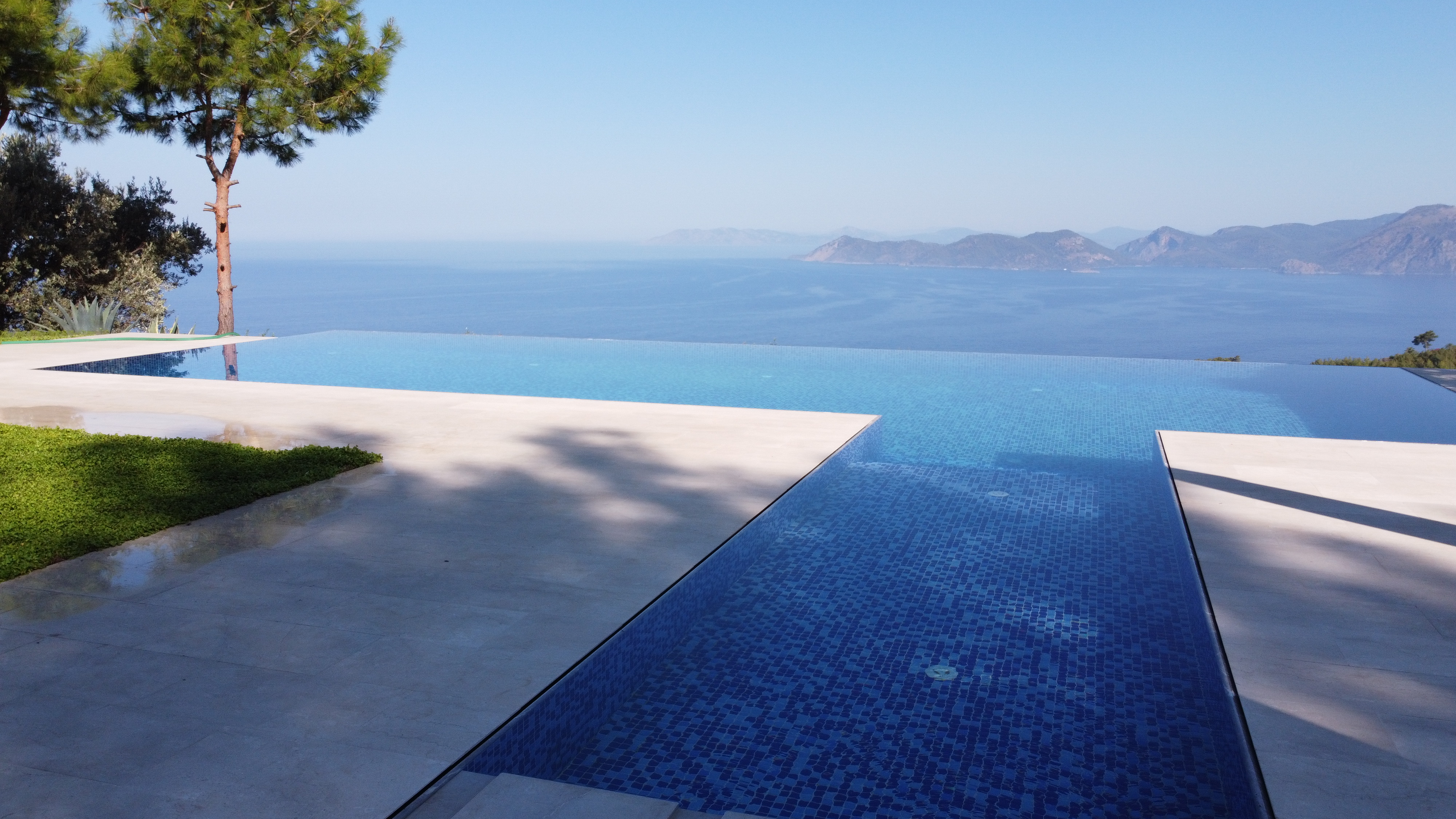 There are beautiful pools and then there are really beautiful pools and this infinity edge pool, nestled in a backdrop of lush gorges overlooking the Yedi Burun (Seven Capes) coastline, with the sparkling azure sea lapping sun-bleached golden beaches, falls very much into the second category. When it was built, the T-shaped pool was fitted with a sand filter but owner Mr Cullen was unsure about the water clarity and found the sand became "clogged", possibly by pool chemicals and, in particular, flocculants. He decided it was time to take action and conducted some internet research to find a solution to the problem and eventually discovered Certikin's OC-1," explains Mr Cullen. "The technology that OC-1 uses made sense to me as it is not dissimilar in concept (though very different in size and role!) to that used in the sewage plant at our home in Kent.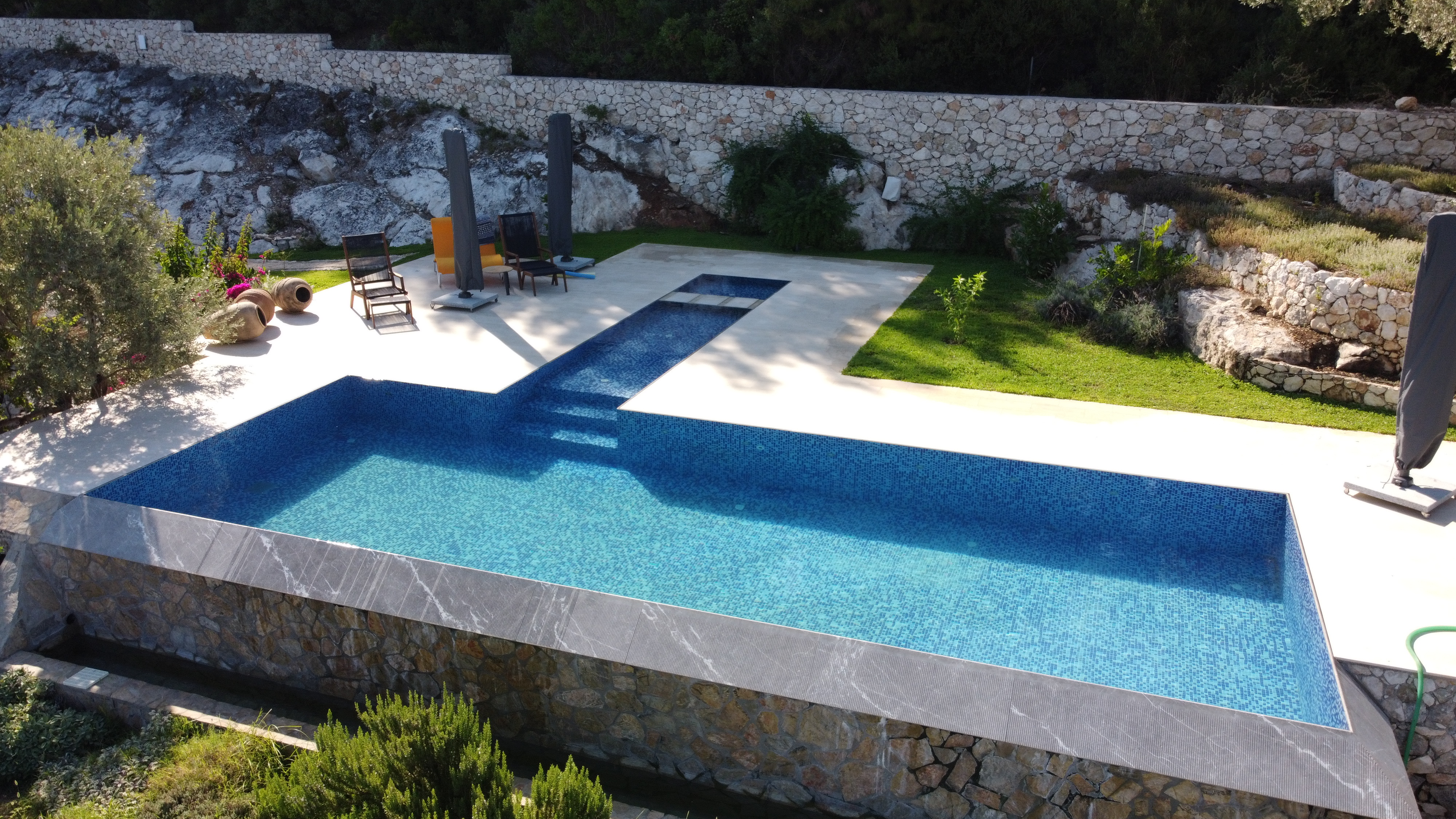 "The installation was very straight forward and, of course, filling the filter with the OC-1 could not have been easier. I am delighted with how it has transformed the functioning of my pool – its efficiency and the results the OC-1 filtration media achieves are outstanding."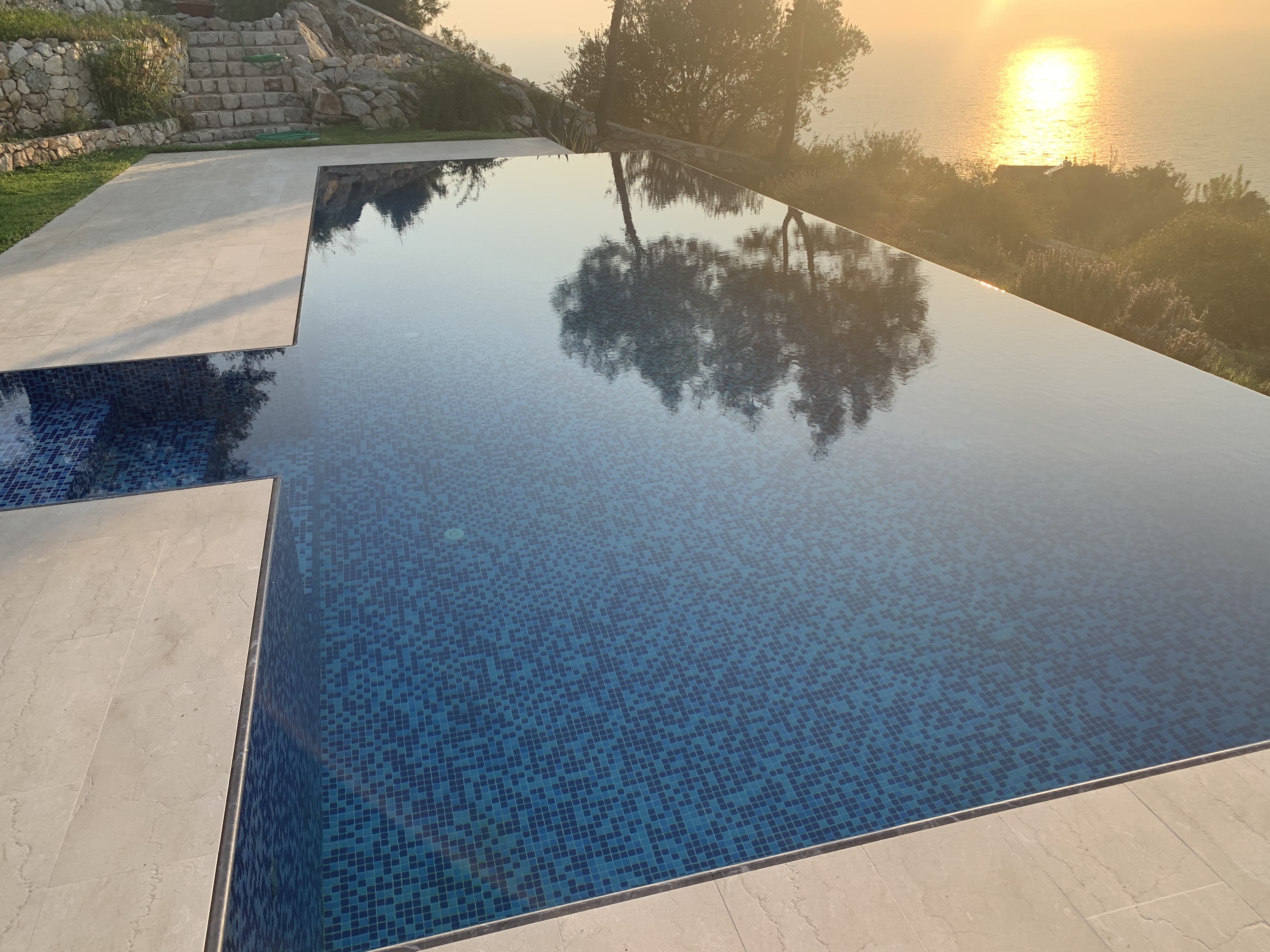 Certikin's Pools Division Sales Manager, Neil Muscat, says: "For new filter installations, an OC-1 filter is the obvious choice. There are a range of filters available that come supplied complete with the lightweight OC-1 media. The filters are specially designed to work in perfect harmony with OC-1 and complement the amazing advantages it can provide."
Unlike traditional methods that use entrapment, OC-1 Filtration Media works through settlement which means that the debris settles within the cells of OC-1 throughout the entire bed rather than being trapped on top of the media. This British manufactured filtration media has some exceptional benefits – by  replacing commonly used media such as sand and glass with OC-1 it is possible to filter with a constant flow between backwashes. Also, due to the reduced head loss within the filter it is feasible to use a smaller or variable speed pump/inverter and still maintain the same flow/turnover rate whilst at the same time significantly reducing the running energy costs.
---