Warwickshire-based Buckingham Pools is no stranger to dealing with high-end water leisure projects. During its 50 plus years of trading, it has been at the centre of design and installation of some of the country's most prestigious award-winning swimming pool, spa and wellness suites. With its unrivalled pool expertise and technical excellence, it provides turnkey Design and Build services which is second to none. Relying on the supply of quality, high-performance equipment, Buckingham Pools uses Certikin International as one of its primary suppliers.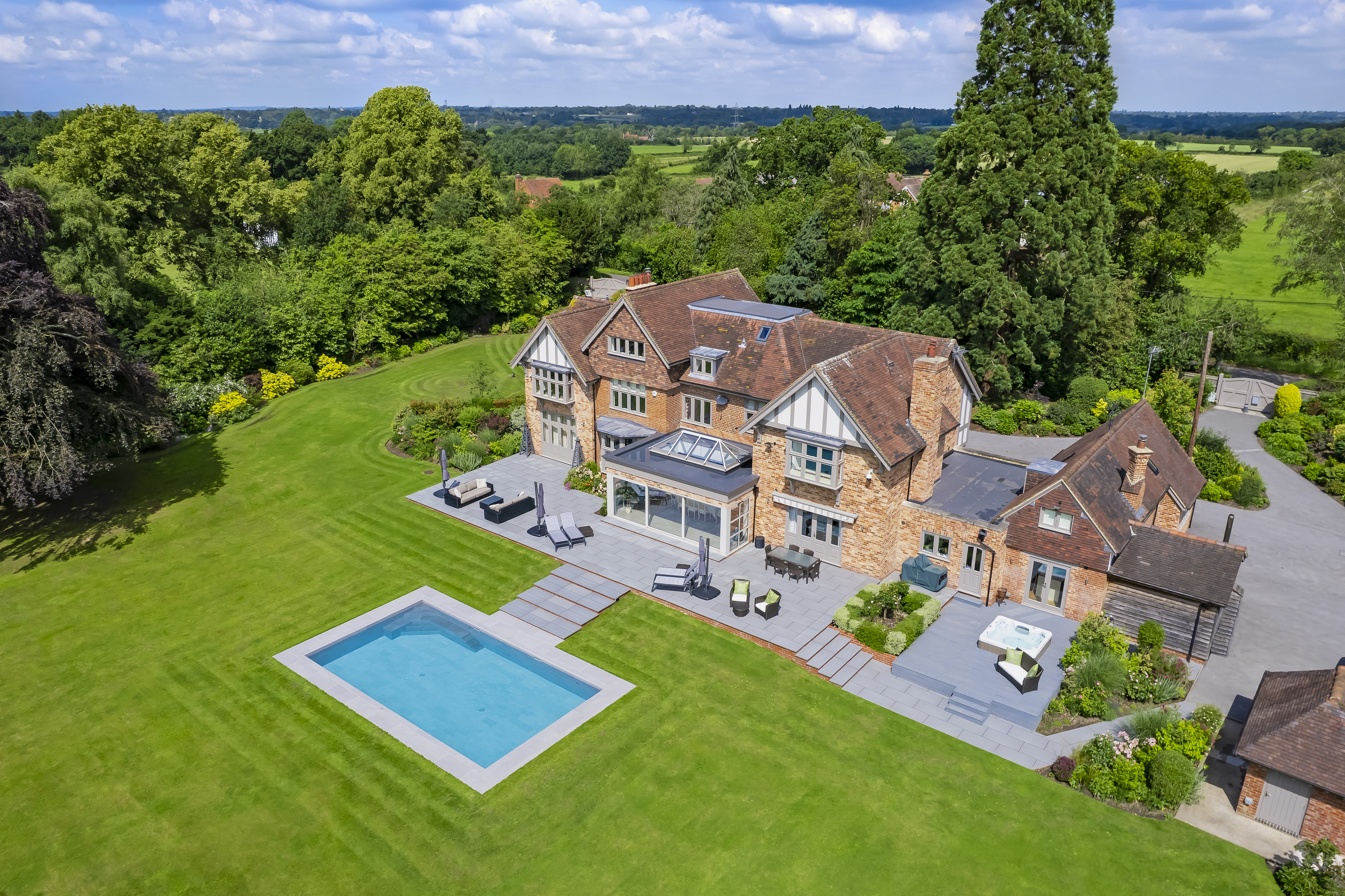 Detailed below are two luxurious domestic installations that illustrate this partnership's efficacy and the broad range of products and systems supplied by Certikin.
Coverstar is the star attraction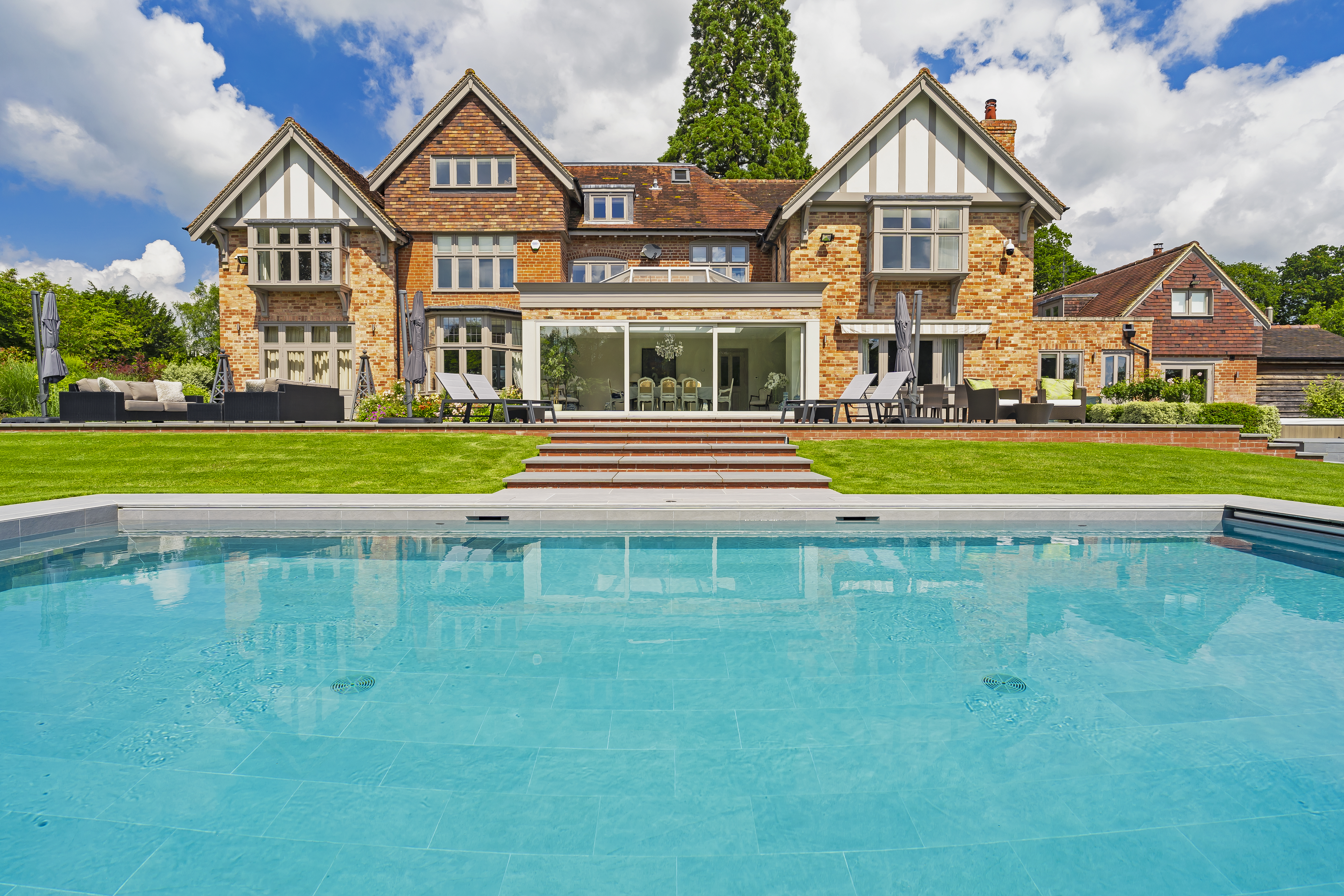 Buckingham Pools were involved from concept to conception with this beautiful swimming pool at a country house in the heart of Warwickshire. The residential 10m x 5.5m, 1.30m deep outdoor pool resides in an expansive verdant landscape, creating an elegant statement.
Adorning the pool is a Certikin-supplied Coverstar safety cover – a seamlessly integrated cover system, which is super-easy to operate and provides maximum safety without compromising the pool's appearance. The multi-use built-in bench area incorporating non-slip entry steps makes for a well-equipped pool for serious swimming and entertainment.
The Coverstar system is truly the best a pool can get! Based on the strength and supporting the weight of children, pets and even adults, it uses the top quality Ultra Guard III vinyl composite, rather than the industry-standard vinyl, popular with other manufacturers. The high level of UV resistance offered by Ultra Guard III considerably reduces the level of colour fading compared to standard vinyl, plus it has high resistance to chlorine, acid, ozone and other pool chemicals. Furthermore, instead of using sewn webbing (which often proves to be the weak area of the cover), Coverstar uses an exclusive patented process to heat seal the webbing, prolonging the cover's life and improving the overall quality operation. Independent tests show this process is more than twice as strong as competitors' webbing sewn to the cover. The heat-sealed webbing is also colour matched to the fabric to create a beautiful finish – an important feature given Buckingham Pools' attention to detail.
Fluvo adds the X factor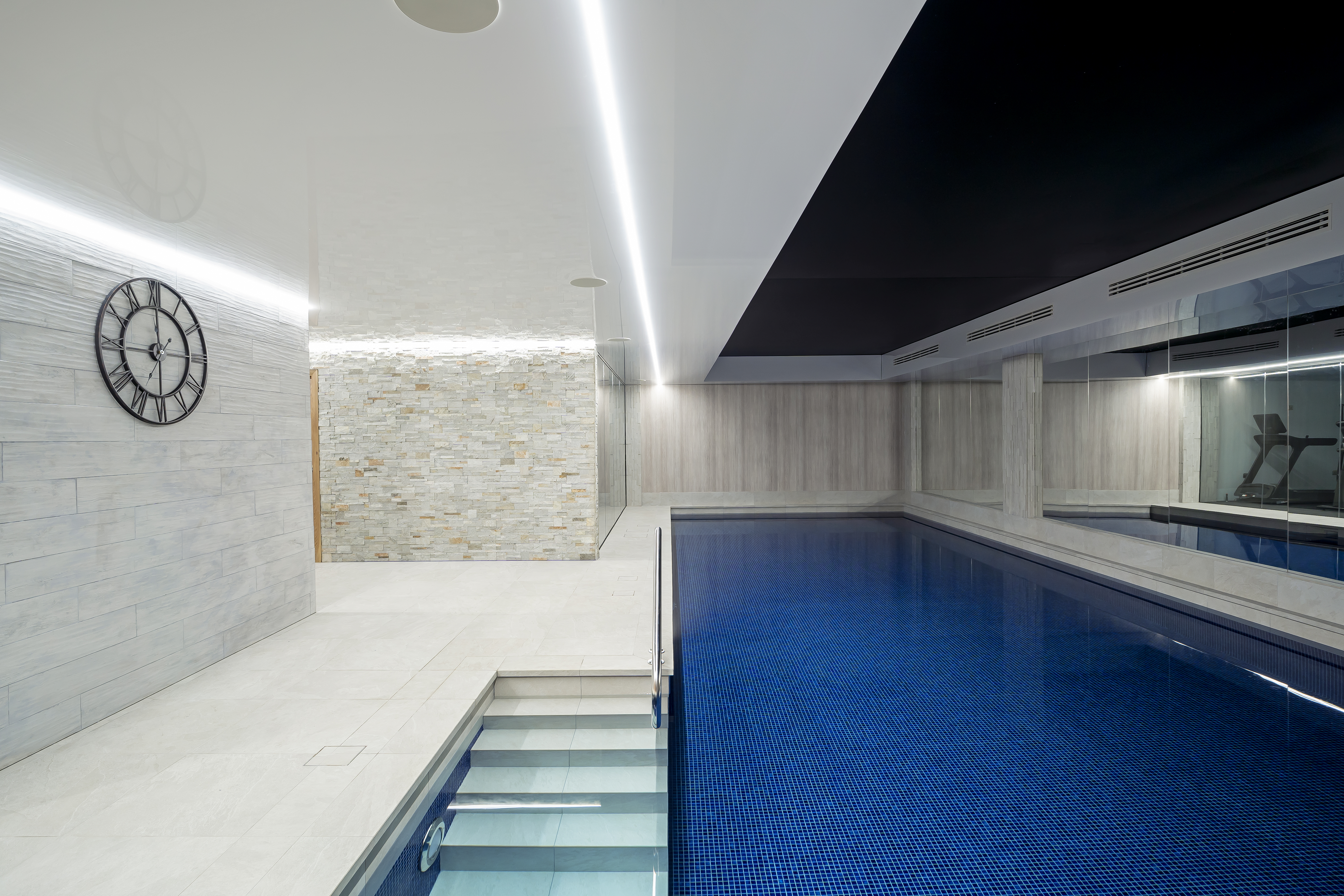 Buckingham Pools also implemented a similar Design and Build programme for this private manor house in the heart of Worcestershire. The 13.8x 4.5m swimming pool is at the heart of its stunning health and wellness relaxation area.
Adding another dimension to the pool, Certikin supplied a Fluvo Rondo counter-current system with a remote control to provide flexible performance and activity levels.
In both this and the aforementioned installation, Certikin has supplied the majority of the plant room equipment, including pumps, filters and dosing equipment.
The CertiChem team are happy to help with all things dosing and continue to offer free onsite surveys, without obligation, outlining the equipment options for any given application. The team can quote complete system packages, which means that when an order is delivered, you will receive a pallet containing everything required for the installation to be completed in one hit. Dosing pumps, tanks, bunds, tubing, sheathing, saddle clamps, you name it, Certikin can include it! Quotations include a full standard system and special prices for recommended accessories such as eyewash stations, PPE and testing equipment, and there are deals on start-up chemicals and delivery to site.
The team at Buckingham Pools agree, "For years, Buckingham Pools have relied on Certikin, our first choice for quality pool equipment that lasts. Their fantastic range of heating and ventilation, pool parts, and pool essential products has consistently been our go-to for the longevity of our commercial and residential builds. For safety as our top priority at Buckingham Pools, we use Coverstar pool covers for their durable and easy-to-use mechanisms, also approved by our clients."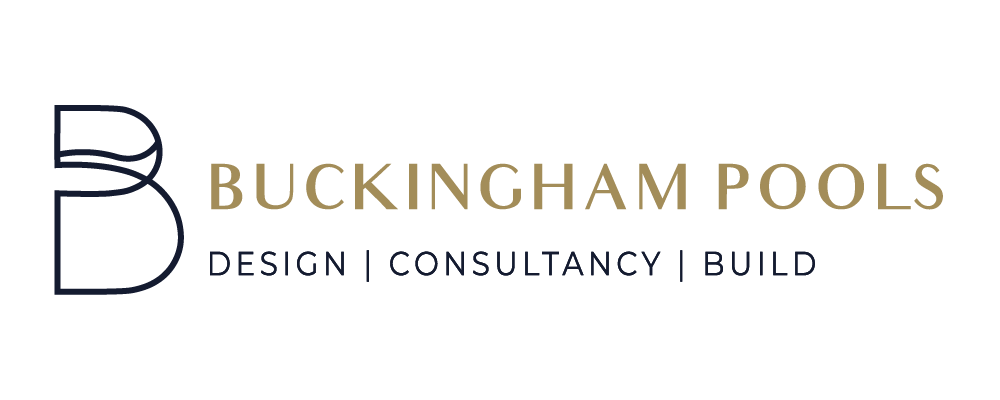 t. 01926 852351 | w. buckinghampools.com
---