…says Steve Preece of Warwickshire-based Preece Pools. A long-term customer of Certikin and a fan of the one-stop shop approach to buying, he's a great believer that you get what you pay for.  Nestled in the rolling Warwickshire countryside, this beautiful pool is a fine illustration of why Certikin is the company's supplier of choice.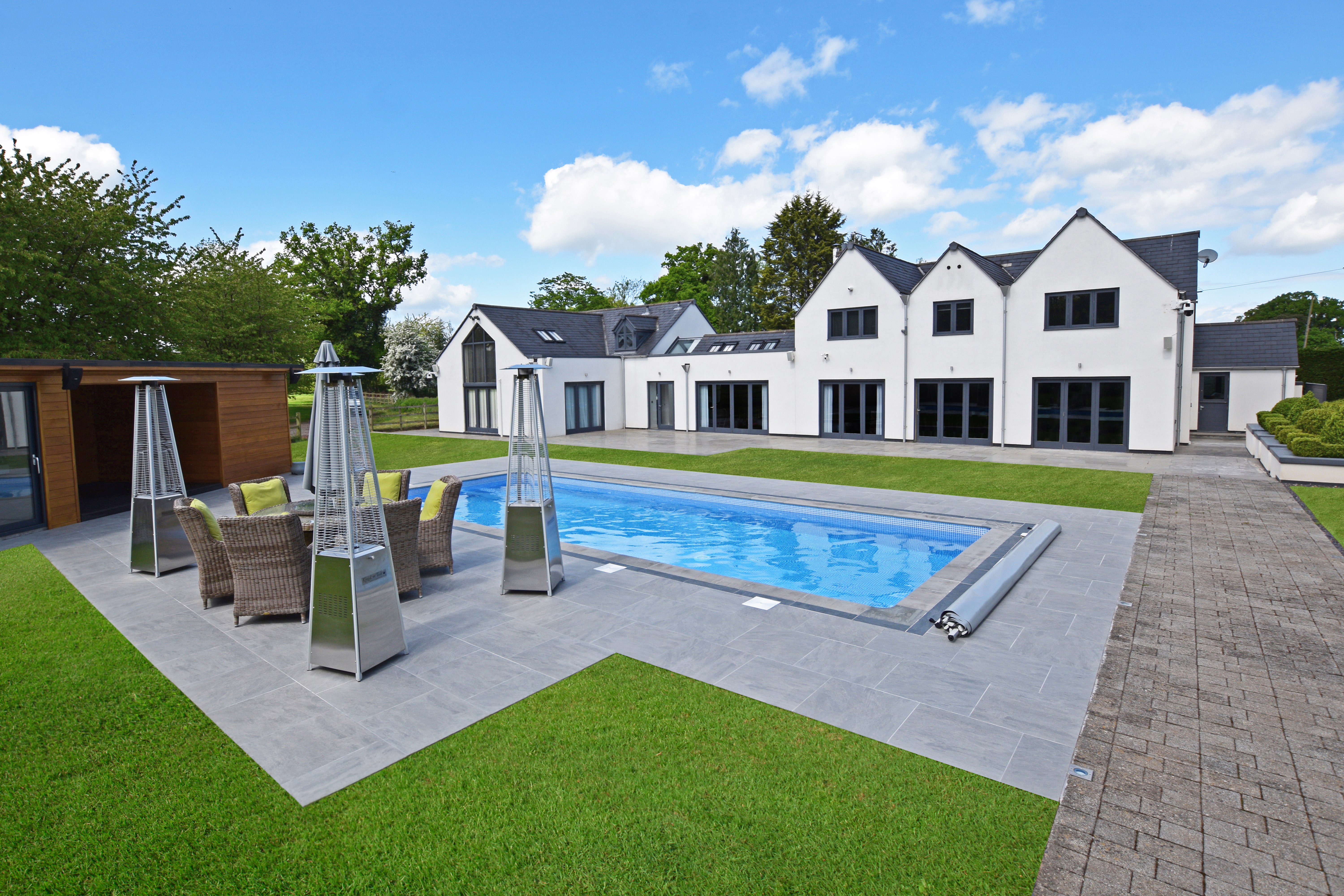 The house renovation and extension complete, the owner turned his attention to landscaping the sprawling garden. An old swimming pool had been filled in some 15 years ago but the house's new owner wanted to start afresh with a new location for a new pool.
Callling on the services of local pool installer, Preece Pools,  a new site was carefully marked out but, as the best laid plans so often go awry, the initial dig managed to hit the foundations of the old pool so the 10m by 4m pool had to be moved another 2m in order to miss it. The bumpy start behind them, the shell was soon complete and Certikin's on-site lining team were called in to fit the eye-catching 3D Athena liner.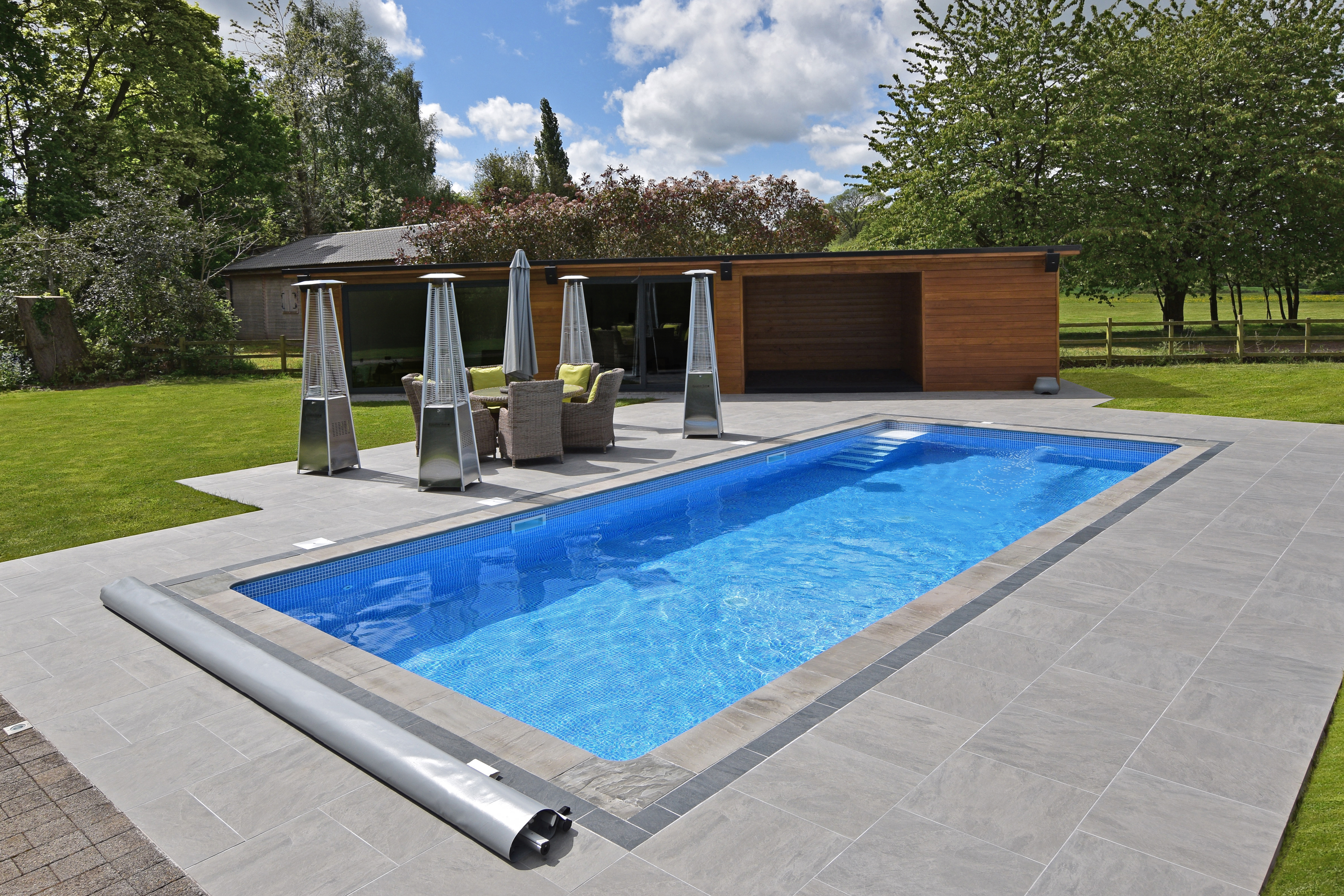 Certikin's site-applied lining option was an obvious choice, given its speed of installation and its long-lasting tailor-made finish and durability. The Infinite on-site lining range uses a 1.5mm – 2mm three ply product compared to the traditional single ply 0.75mm vinyl used for factory made liners. The service is quick and efficient – taking around four working days for an average sized pool with steps and there is no curing or standing period.  The longevity of the product, when compared to thinner linings or paints, is a major advantage, particularly for commercial pools. It comes with a 15-year pro rata warranty but the life expectancy can be double this in a well-maintained pool.
The 'Certikin-hallmarked pool' was completed in just five weeks and further enhanced with the addition of an adjacent summer house, housing a hot tub, glass fronted bar, changing room and plant room.
"This pool is testament to what can be achieved with Certikin equipment and the expertise of my colleague, George Alexander Smith, who put a lot of time into this pool. I believe in the 'buy once, buy well' philosophy," says Steve, "after all, you get what you pay for. With Certikin, you know that the quality is assured and you're buying the best in the marketplace. Not only that, you get full technical and service back-up which is priceless, particularly if you're working on a challenging installation. The process is seamless and joined up because you're buying everything from one source."
Equally delighted with the end result is the pool's owner and he loves the fact that, wherever he is in the world, he has at his fingertips, the control of the pool's heating and lighting.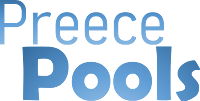 t. 01788 819344 | w. preecepools.co.uk
Preece's Certikin shopping list
Lighting the way – At night, the pool comes into its own with the PU2 Mini LED colour changing light system which offers a choice of colours and shades, programmable lighting sequences and is dimmable. It can be used as a stand alone light, or in multiples.
The PU2 Mini LED Light was recently introduced in a liner as well as concrete pool version. Available in both RGBW and white, these highly efficient lights are easy to install, have a high output and the neatest of finishes. The RGBW version is controllable via a smart phone using the free app. In liner applications, like this, the light screws into a standard Certikin inlet fitting leaving an attractive, clean finish.
When three becomes one – The pool is fitted with a Walu Starlight 3 in 1 cover.  First and foremost, a safety cover, it is manufactured to the stringent French NF P90-308 safety standard. In addition, the Walu offers solar and heat retention benefits and acts as a first-class winter cover.
The most unique feature of the Walu is its modular design.  Unlike other safety covers, where the whole system needs to be replaced if it is damaged, all individual parts on the Walu cover are replaceable. The cover's panels and anodised aluminium tubes can easily be exchanged on site for new pieces, restoring the cover to its original standard. All fabrics are of a reinforced flexible composite with an anti-abrasion treatment and all fittings are stainless steel.
The Walu is easy to install and operate. This one features a Walu-Power motorised winding system which makes removing the cover effortless.  The Walu-Power is a fully rechargeable system which needs no maintenance and is suitable for all in-ground pool cover sizes.
Current affairs
Adding another dimension to the pool, Preece fitted a Certikin counter current unit – an affordable option designed for small private pools. It is equipped with a 3 HP pump to create a counter-stream of water and, being adjustable, it is suitable for swimmers of all abilities. The directional inlet allows a 15-degree inclination in any direction and also features an adjustable air/water mixer for a relaxing bubble massage effect.
Hot topic
With the owner looking to use the pool all year-round, Steve knew he needed to install a reliable and cost-efficient heating system. A 22 kW Calorex I-PAC inverter heat pump, designed in the UK specifically for the UK climate, fitted the bill nicely.
These stylish-looking, compact heat pumps are available in side or top outlet versions. The side outlet also has the added benefit of Wi-Fi capability for remote control. Inverter heat pump technology allows for efficient control of the pool temperature with the I-PAC only using the energy required. High efficiency with modulating step-less inverter compressor gives an average COP of 10.3 (I-PAC+), 9.7 (I-PAC) and 10.7 (V-PAC), which is twice as efficient as the traditional on/off models.
Complying with the European F-Gas regulations, the heat pumps use the low Global Warming Potential (GWP) refrigerant R32. It requires less refrigerant volume per kW and is easier to recycle. They are eco-friendly, carry an impressive 5-year on site parts and labour warranty and are available exclusively in the UK from Certikin.
Up to speed
An Aquaspeed 3 HP pump is Steve's pump of choice. The latest model, which is exclusive to Certikin, has an upgraded motor providing even more efficiency. The pump has a solid clear lid for simple inspection of the basket and comes complete with quick connect unions for ease of installation and a 316 high grade mechanical seal. The single piece fibreglass filled pump body ensures maximum strength and durability. It is available in a range of sizes from 0.5hp to 3hp and features a hydraulically efficient impeller and diffuser for maximum hydraulic output whilst minimising turbulence.
---