Given the brief to construct a "budget-friendly, low maintenance pool, with an enclosure to extend the swimming season," Hayling Island-based Simplex Pools chose Certikin's on-site lining and an AQ Box enclosure. For the owner, the fabulous end result succeeded in ticking every box.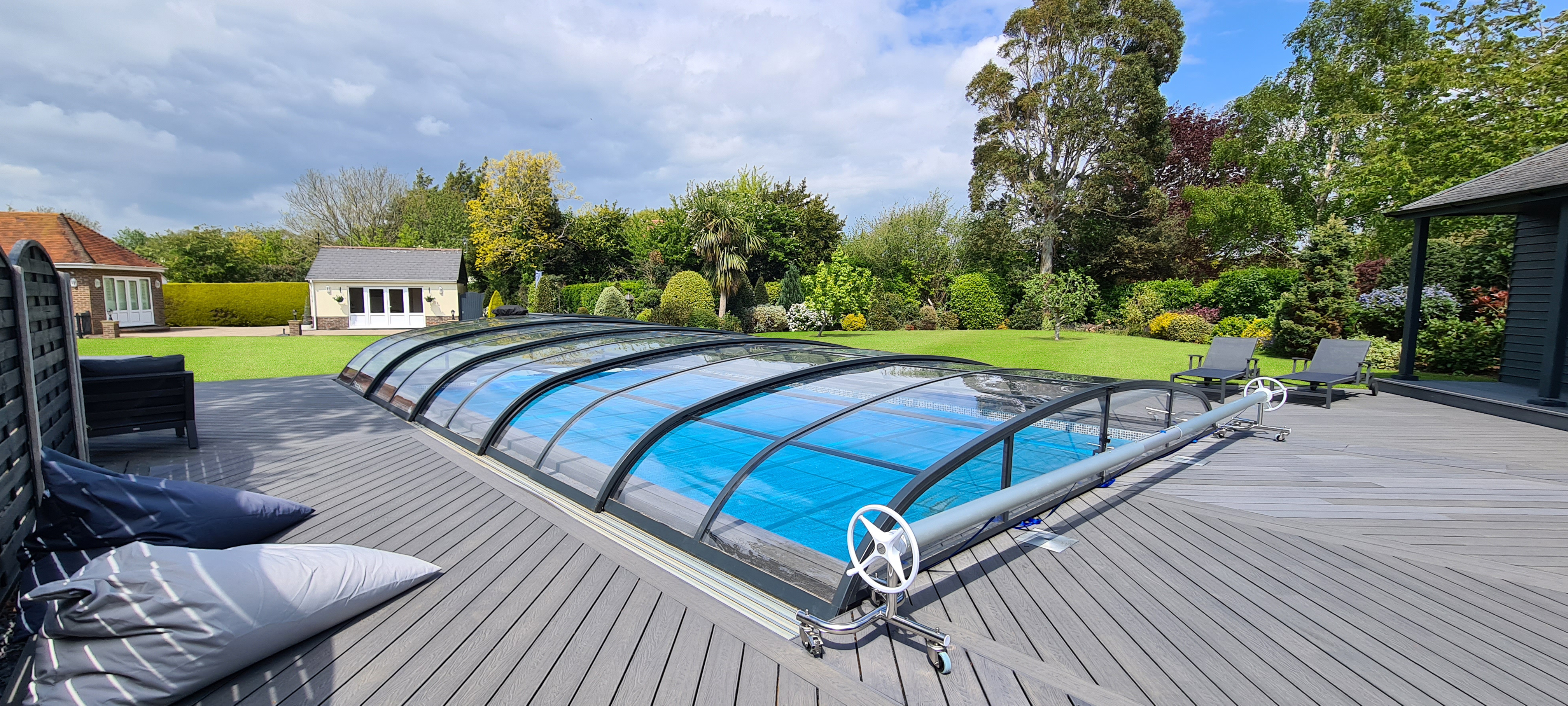 "The owner requested the pool to be up and running as soon as possible, so Certikin's on-site lining was an obvious choice," says Simplex MD, Gareth Lancaster. "It's quick, robust and gives a tailor made, heavy-duty finish that is second to none. As a commercial grade material, with a 15-year pro rata warranty, the pool is guaranteed longevity and looks great into the bargain!
"We installed a 10ft fibreglass Roman End, featuring five LumiPlus LED mini spotlights in step risers, along with LED main underwater lights in the pool. On-site lining is great at accommodating complex shapes, steps, ledges, pits etc. My in-house team completed the 9m by 5m pool in just four days. With no curing or standing period, the pool was filled and we were able to fulfil the owner's wish to be swimming straight away.
"A grey mosaic liner was chosen from Certikin's vast range of available colours, patterns and textures which represents a fraction of the price of a fully tiled pool.
To extend the swimming season, a five-bay AQ Box telescopic enclosure from Certikin was chosen for its aesthetics, versatility and ease of installation. With a uniquely low profile, solid design, the AQ Box enclosure offers a simple yet durable solution without impinging on the landscape. Delivered flat-packed in a wooden box for easy assembly, the AQ Box is offered in two different types of glazing – 6mm double wall polycarbonate or 3mm SAN solid – both UV protected on each side. The enclosure parts are made of elegant, contemporary anodized aluminium alloy profiles.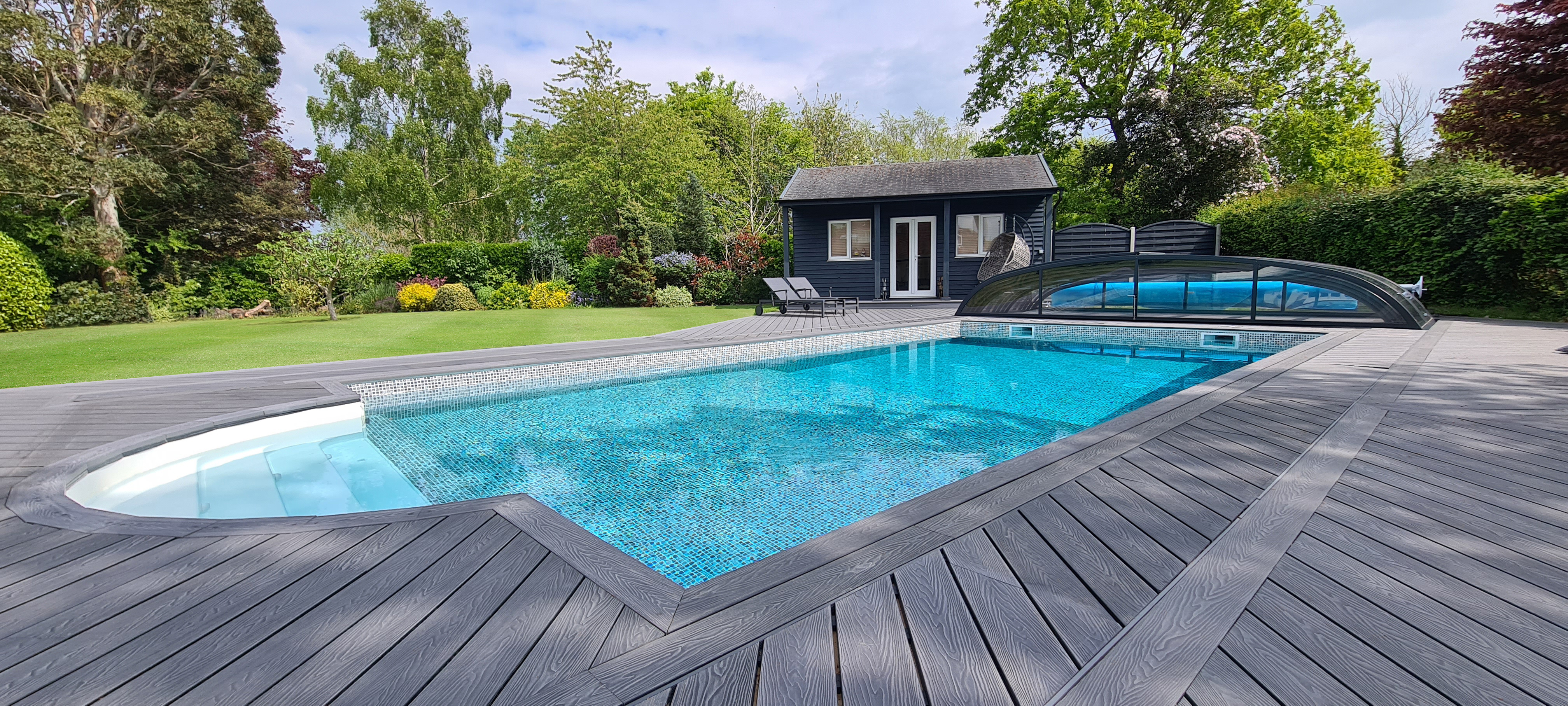 The enclosure comes with a state-of-the-art locking system which provides positioning and securing on the rails as well as ensuring child-safe locking. The client wanted the enclosure to be off throughout the summer, and wanted to disguise the tracks, so Simplex sunk the tracks deep below the finished level of decking and made bespoke matching lids to cover the tracks when not in use. This tied in beautifully with the rest of the attractive composite decking surround.
Gareth says: "This is the fourth AQ Box enclosure we have installed, we love them for their straight-forward installation and really are the answer to this unpredictable British climate. Our customers love them too. I think we will be installing many more in the future."

t. 0345 576 1084 | e. info@simplexpools.co.uk
---